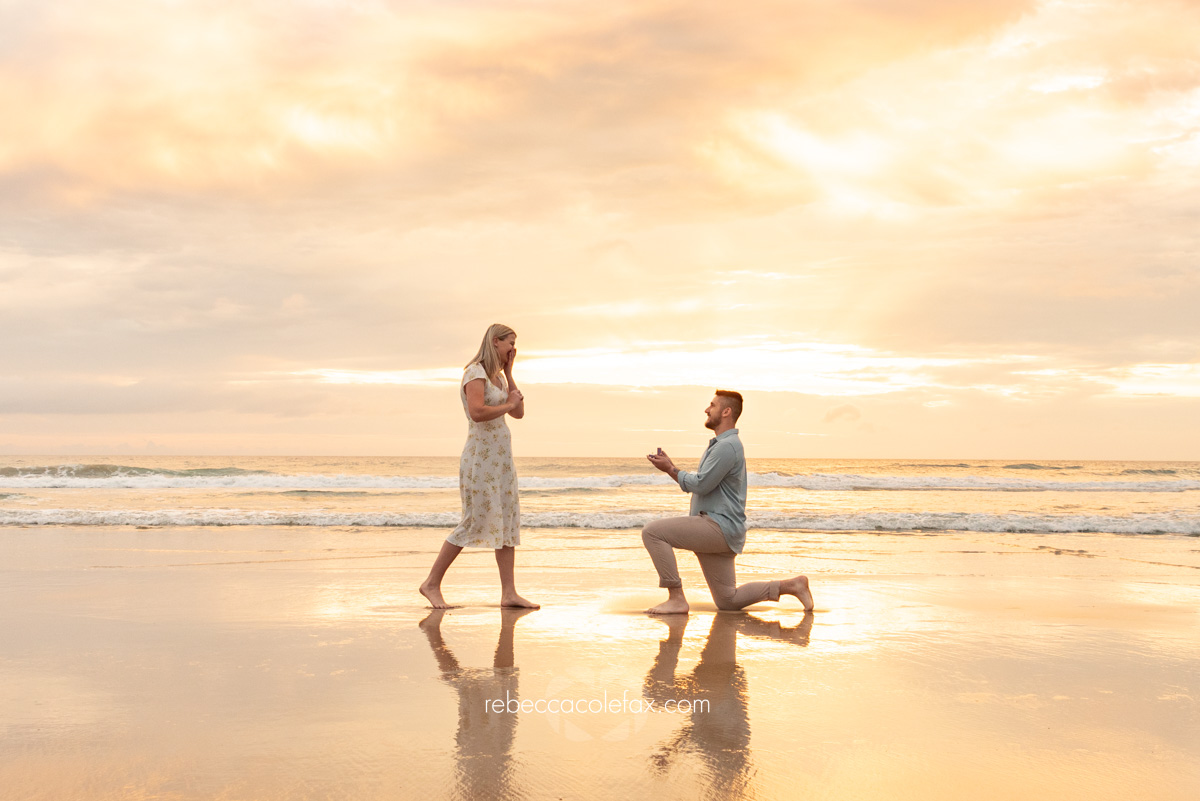 Romantic sunrise beach proposal with a touch of magic!
Rebecca's social media platforms (Facebook and Instagram) helped me decide to pick her as our photographer as her style was exactly what I was after and her talent was professionally displayed.
When enquiring about the photoshoot and the details, Rebecca was very easy to talk to and responded very quickly to all my emails. it made the process so much easier than waiting days for a response from other photographers.
Rebecca's photoshoot information etc was very easy to access and easy to understand. everything was outlined clearly and made the process very smooth.
Our photoshoot experience was amazing. Rebecca could tell I was nervous leading up to the proposal and she was very calming and relaxed throughout the whole duration. It helped me relax and made the moment and the emotions felt very memorable.
Rebecca was extremely quick with the turnaround time for our photos. We were so excited and surprised to see an email in our inbox just hours after our shoot!!
We expected our photos to turn out exactly the way they did. We were so happy and emotional looking through the album and there was such a variety of photos
The best way to describe our experience is – memorable.
I would absolutely recommend Rebecca to friends and family.