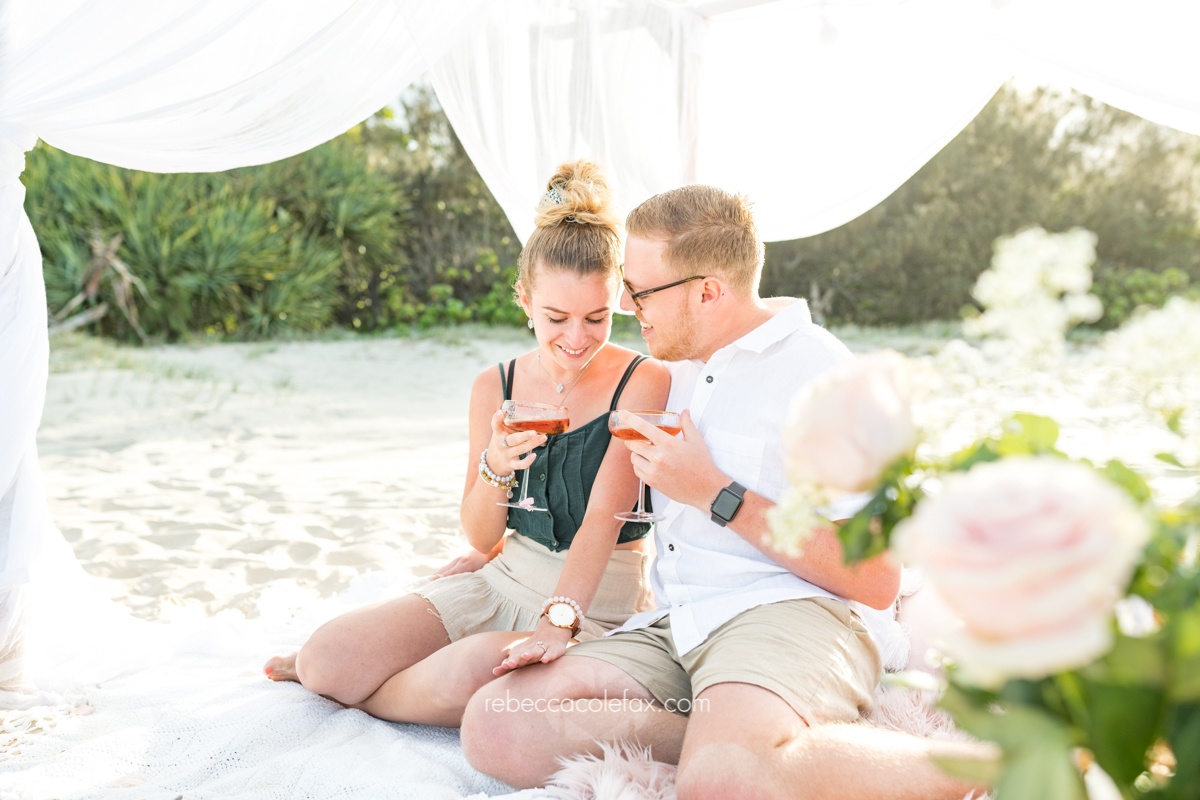 Romantic Noosa Picnic Proposal and Photography
Rebecca's photography stood out from other options because of her professional website and great service. Great photo examples and could see the quality and care in the product. We decided to book because of her customer service and experience.
Rebecca's welcome guide was easy and clear to understand. It was helpful to have a phone call before the shoot to iron out the details to know what to do on the day.
Rebecca was discreet as it was for a proposal which was very professional and helpful.
Rebecca made us feel more comfortable as the shoot went on and kept us relaxed and explained all the shots she was going to take. Kept us at ease by encouraging natural/un-staged photos. Asked us what we were after which was great.
Rebecca exceed our expectations on delivery by a long shot! Quality was as expected (fantastic!) and quantity was also on par with expectations.
We are very pleased with the results. Great range to choose from and also black and white options which was a bonus.
Our entire photographic experience was perfect! We would definitely recommend Rebecca Colefax Photography.