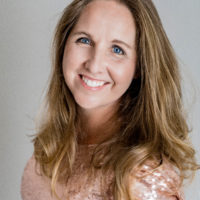 Hi! I'm Rebecca.
An internationally renowned, award winning photographer and mentor specialising in Maternity, Birth, Newborn, Couple, Family, Content & Wedding Photography.
Based in Noosa Heads on the Sunshine Coast Australia, I live with my husband + three (growing way too fast) children and operate my business from my custom designed home based studio.
My photography journey began almost 30 years ago (now I'm showing my age!) with clunky camera's, film and darkrooms. These days, I use high tech equipment, digital information and photoshop to produce works of art! Regardless of the techniques, photography continues to keep my creative spirit is alive.
More often than not, you'll find me working on location (usually at the beach) combining mother nature's flawless backdrop with unposed, real-life moments bathed in natural light. Or working from my studio with beautiful little newborns and babies, so that the little things are never forgotten.
A former AIPP Queensland Finalist Newborn Photographer of the year 2017, international speaker + mentor, I also offer private photography classes and retreats for those who wish to take their photography or business to the next level
As a professional, my priority is provide you with an exceptional service and face-to-face expert advice. To create photographs that remain etched in your heart forever and that speak a thousand words without a whisper.
This is my life's work.
On a personal note; here is some random information just in case it interests you.
I enjoy travelling, reading (let's be honest here, I've not touched a book since my children were born!), cooking and hanging out with Celeste Barber…….on instagram 😉
I have a B.Sc with a major in GIS.
Am a former Australian and Women's World Kiteboarding Champion.
Don't drink coffee but I can assure you, I eat more than enough chocolate to compensate for the loss!
Am organised, quick to make decisions and find it hard to switch off.
Want to be a better daughter, wife, mother and friend and am trying hard to switch off.
And my lucky number is 13, what is yours?
Please say hi, I'd love to hear from you and hope we get to meet someday.