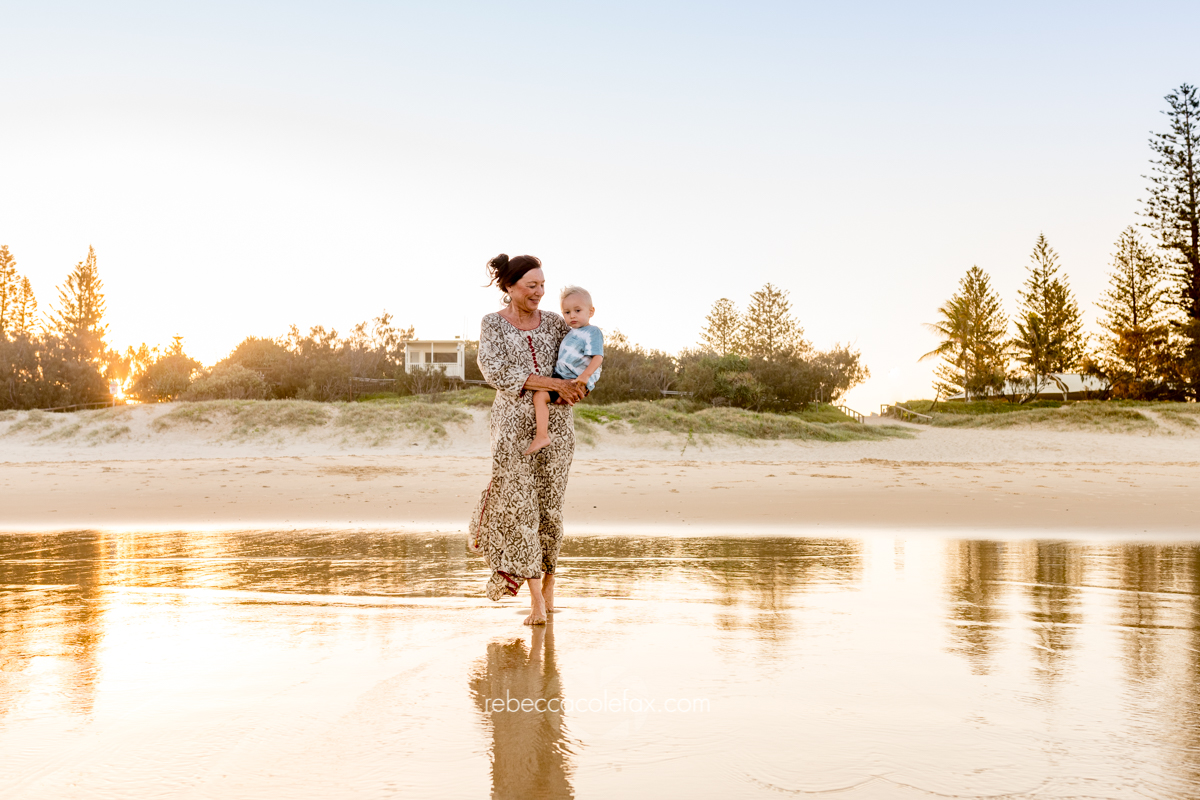 Grandma & Grandson Photoshoot in Peregian Beach
The last time I had photos taken professionally was 30+ years ago for my wedding. I don't like having my photo taken. On this occasion Rebecca made me feel a lot more at ease and the guidance given for each shot was really good and helped me feel more at ease. I asked at the beginning of the shoot for the love and connection between myself and Seb come through the photos and Rebecca did this in spades.
The photos are absolutely beautiful and make the task of choosing just a few very hard. These will be very much treasured moments. In fact, I may have to come back again for more! Thank you so much for a great experience and beautiful photos.
I would have to say that the last time photos were done by Rebecca they were great and looking at alternatives, Rebecca was the first choice easily.
Rebecca's welcome pack is great and the personal phone call is really good, especially these days when that personal touch lacks in many businesses. The way Rebecca helped me with thinking about clothes to wear and what to expect on the day is really helpful and totally appreciated.
At first, I felt a little nervous and self-conscious but after a couple of shots, and with Rebecca's gentle guidance a felt a lot more relaxed and enjoyed the photoshoot.
When I first saw the photos I was blown away. I am not sure what I was expecting but they are really beautiful
Rebecca is an awesome, awesome photographer that does awesome photos!