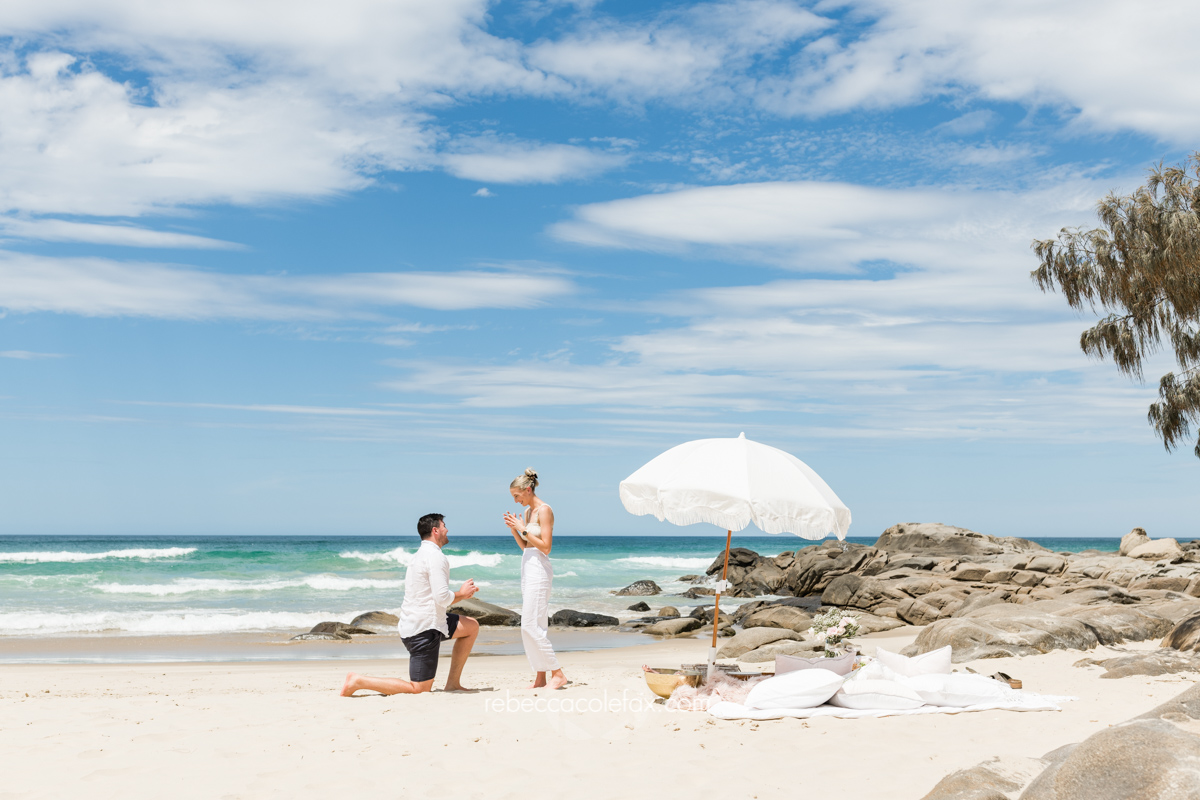 Noosa picnics – Romantic Proposal in Coolum
Rebecca's Photography came highly recommended by Katrina from Noosa Picnics and once I had seen her work, I knew it was the best fit for us.
Everything she does is very easy to navigate, understand and follow.
Her welcome guide had all the answers I could hope for before I even thought of the questions. And during the photoshoot, Rebecca made us feel very comfortable, in the moment and provided lots of helpful directions throughout the process in order to get the best photos.
Her email communication was excellent and gave us peace of mind as we awaited the final product. When we first saw our photos we were incredibly excited and overwhelmed (in a good way). All the photos were amazing – very hard to pick a select few. Her gallery made it easy to select favourites along the way and her variety of printing options really appealed to us.
If we were to describe our experience with one word it would be – professional. We have never done a photoshoot before but it was everything that we had hoped it would be and that is why I would highly recommend Rebecca Colefax Photography.