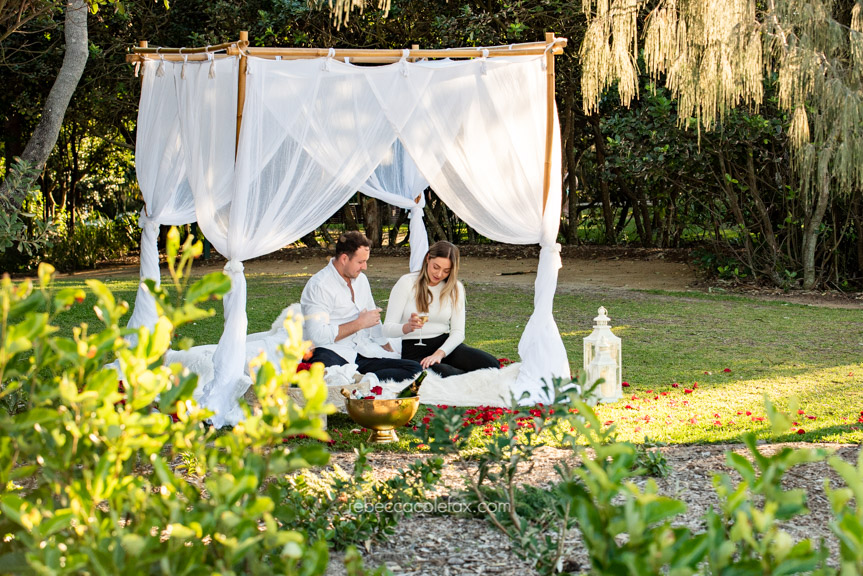 Visit Noosa for a Picnic & Photoshoot
Rebecca came highly recommended from a local business and her Instagram portfolio was Impressive!
I loved the phone consultation before the day. Being guided by knowledgeable professionals eased the natural stress of the biggest moment of our lives to date.
During our photoshoot we were excited, comfortable and happy. Everything was easy and the communication about next steps after the shoot was excellent.
We were definately impressed when we saw the finished photos. Excited and great to re-experience the moment and to share with family and friends.
We loved Rebecca's online gallery, the ease of just choosing your favourites and options to purchase more was great.
The best word to describe our photography experience is…..Amazing!