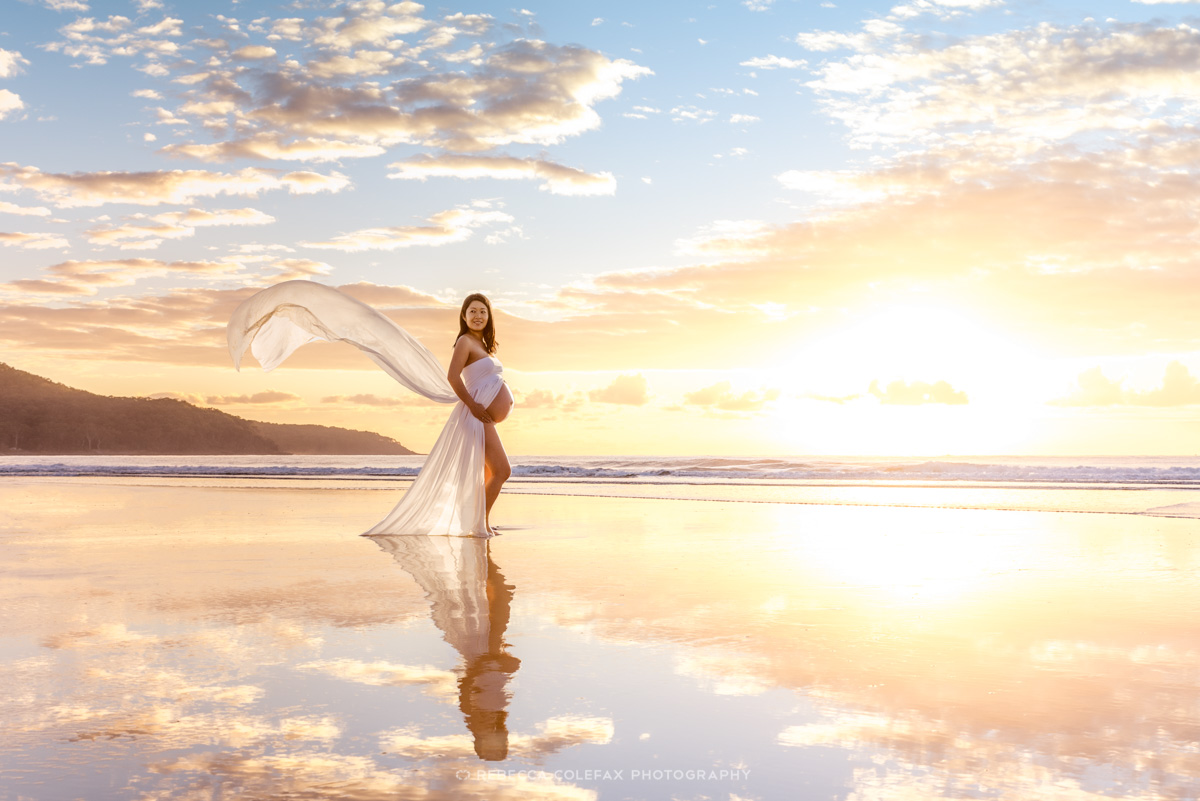 Sunrise Shoot maternity shoot {Sunshine Coast Pregnancy Photographer}
I was very particular about the photos I wanted to achieve and I'm so glad I asked Rebecca Colefax to do my shoot
She went above and beyond to accommodate my wishes and I really appreciate her efforts to research the best weather to suit my needs.
Her suggestions on what my husband should wear were great but when she source/purchased additional material and personally sewed it together to make my vision come to life, I was thrilled.
At first I was worried Rebecca would not understand my preferences as they were very specific, but after having seen the images I strongly believe Rebecca is amazing.
She certainly has a gift and talent for making visions and dreams come to life.
To say I love the images dosn't seem like enough, I ABSOLUTELY love the images!
Especially the ones with the dress blow up into the air as well as the mirroring shore, the sunshine effect and all the beautiful colours….wow! They are stunning! They are just what I wanted.
If I was to asked to recommend a photographer, it would DEFINITELY be Rebecca Colefax.
I invite you to view some of my work on Instagram and Facebook
If you feel a connection with my work, would like to enquire about my services or make a booking please contact me here.