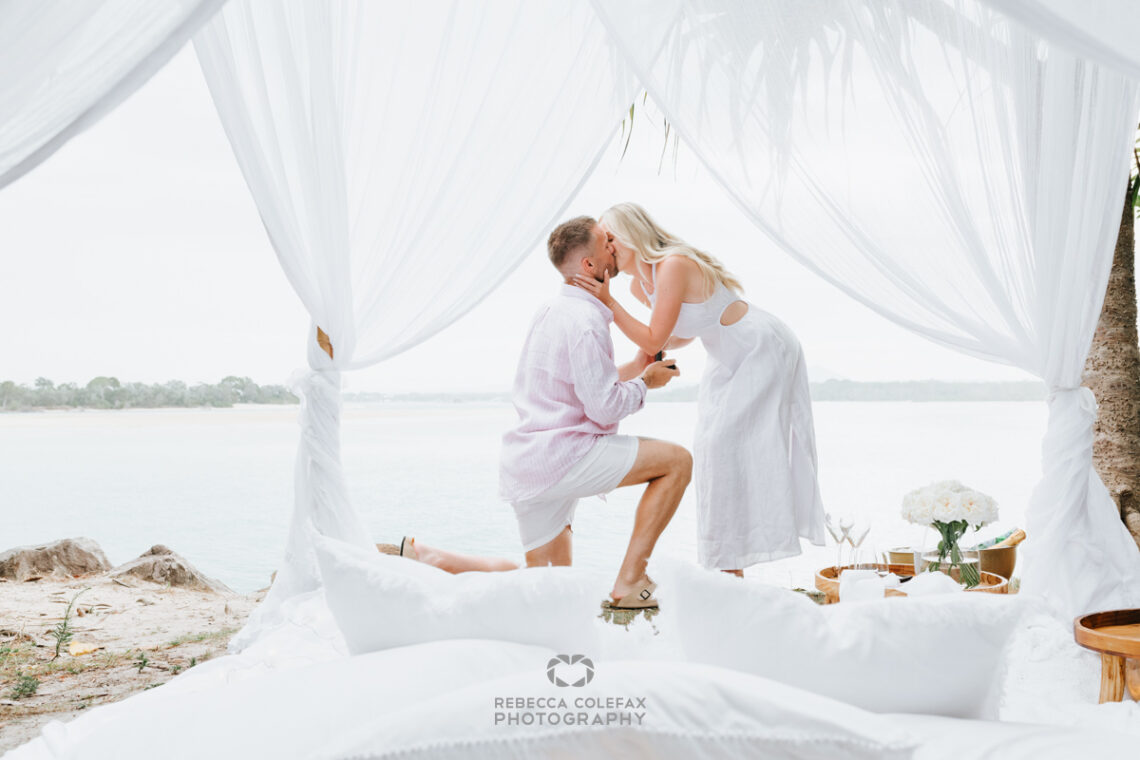 We loved that Rebecca works closely with Noosa Pincics and the aesthetic vibe they create in an outdoor setting is amazing.
Everything Rebecca provides leading up to the shoot is very useful and helpful. She gives great directions and clear tips for how the shoot would progress, and I love that she called me before our session to give me a run-through of our schedule, it really settled my nerves.
Rebecca went above and beyond to get the perfect shot of our engagement, hiding out of our sight, and was very understanding of our nerves throughout the day. She made us feel relaxed, made us laugh and we felt very comfortable during our session.
She was very efficient, capturing amazing moments but also giving us time to collect our own thoughts.
Rebecca was excellent!