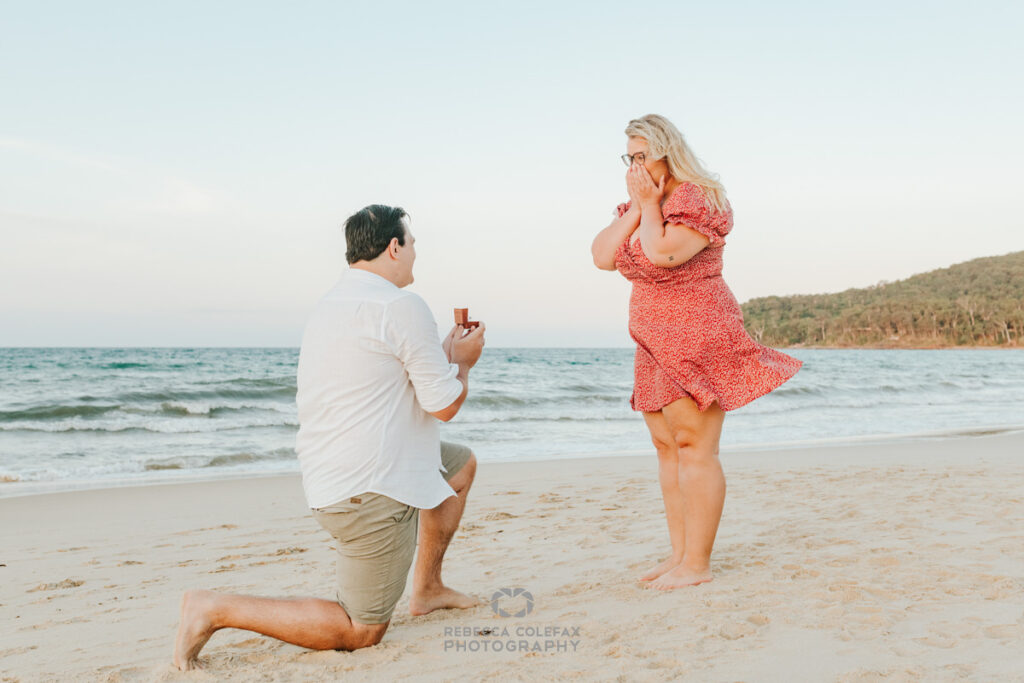 If your partner knows about the photoshoot but NOT the proposal.
One of the most common questions I receive is about the best time to propose. While there's no right or wrong answer, it's important to coordinate a plan to capture the moment perfectly. Here's a suggestion that has worked well for many couples:
We'll meet at a predetermined time and location and take some lovely portrait photos.
Then, I'll give you a cue, such as "I have a great idea for a beautiful photo! Let's get the ocean in the background with you guys facing opposite directions. Not back-to-back, but a little apart. I promise it will look amazing! How about I position you exactly where I need you to stand and don't turn around until I say so?"
Once you're in position, I'll guide your partner to face the opposite direction.
When I'm ready, I'll give you the thumbs up to turn around and get down on one knee.
I'll rapidly capture your proposal as your partner turns around.
After that, we'll take some more photos, including shots of the rings and the scenic location.
If you have a different idea, that's no problem! Let's chat and come up with a plan that works best for you.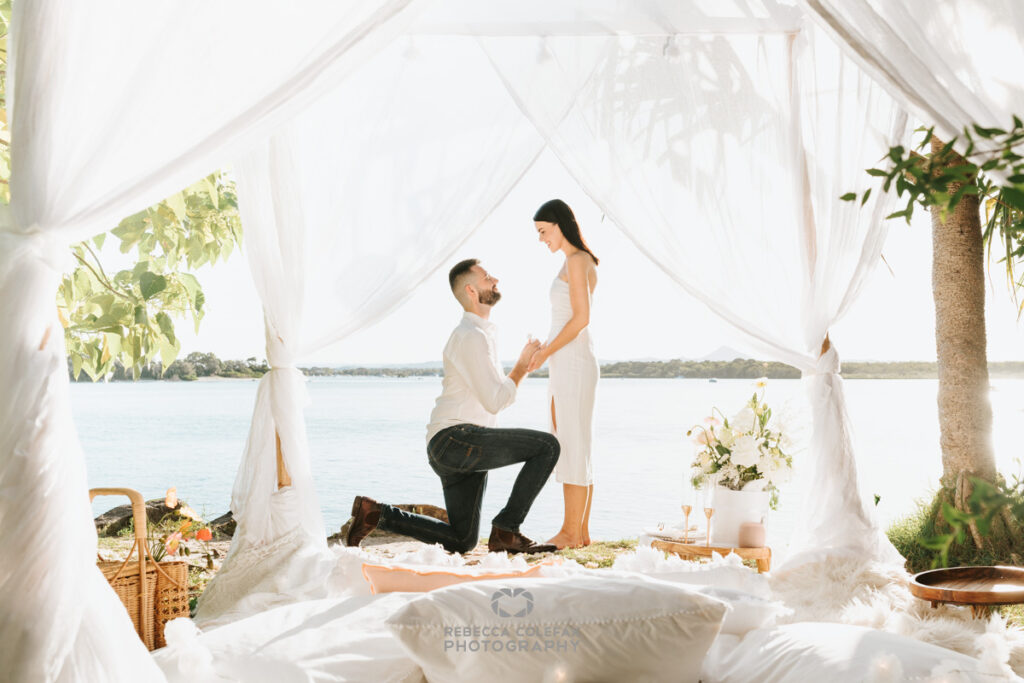 If your partner does NOT know about the photo shoot or the proposal.
I will arrive at the location early and will be prepared for your arrival. I always try my best to stay out of view, but sometimes there's nowhere to hide. This shouldn't worry you too much, as partners are often caught up in the moment and don't notice what's going on around them. My presence has never hindered the experience.
I understand that this moment may be nerve-wracking for you, so I advise taking it slow.
Lead your partner in by the hand.
Remove all sunglasses and place any belongings out of view.
Stand in a clear open space with side profiles* to me, so I can capture both of your faces. *If you have your back slightly turned to me. that's okay, but it's important that I can see your partner's face.
Say a few words and then drop to one knee. Please stay in this position for longer than you normally would.
My priority is to capture the moment as it naturally unfolds. However, I may also ask you to re-enact the proposal to get a different angle. This is normal and ensures you have a great variety of images to choose from. After your proposal, I will capture some closer portraits, ring photos, and other special moments.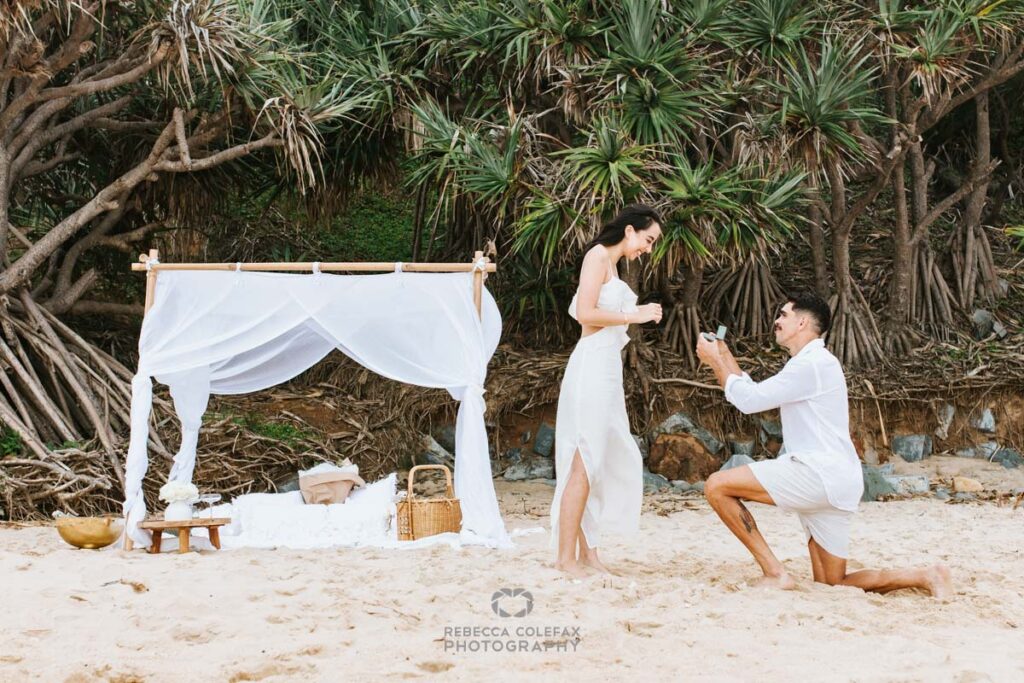 Noosa Picnic Proposals
Noosa Picnics and I are independent business owners and take pride in creating exceptional experiences. With over 10 years of collaboration, we work together to streamline our services to make things easy for you.
Leading up to the photoshoot, Katrina will be your point of contact. She will provide you with the exact time and location pin via text as she sets up.
Picnics are typically two hours in duration. If you choose to leave early, please inform Katrina via text so she can pack everything away before the bush turkeys get to it. Otherwise, sit back and relax until Katrina returns to pack everything up.