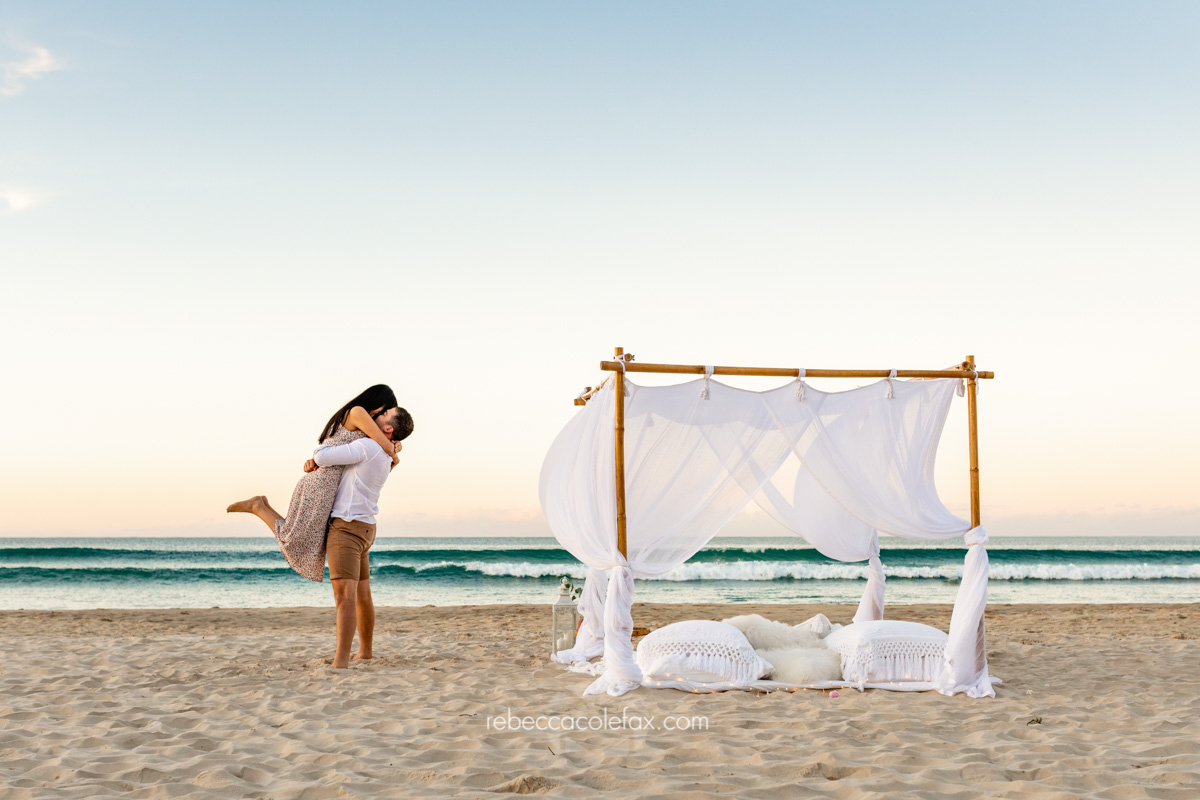 Proposal on Noosa Main beach
We chose Rebecca primarily because of her extensive experience with beach photographs and the beauty in her work.
Our entire process from the moment we connected her to the delivery of our photos was seamlessly easy and very informative. We loved that she had availability and that she has co-worked with Katrina at Noosa Picnics many times before.
We felt very relaxed during our session. We enjoyed it a lot and it was more fun than we first thought it would be.
The updates Rebecca provided was a great way to know the status of photographs. Her delivery was super quick and the online gallery very easy to use.
We loved that she offers large frame fine art prints and albums and cant wait to get something on our walls.
We absolutely had an enjoyable experience and would recommend Rebecca for offering great communication and quality. Thank you Rebecca. We LOVE our photos x