Crafting the perfect time and location for your session is a true art form!
It requires careful consideration and meticulous planning to ensure everything aligns seamlessly.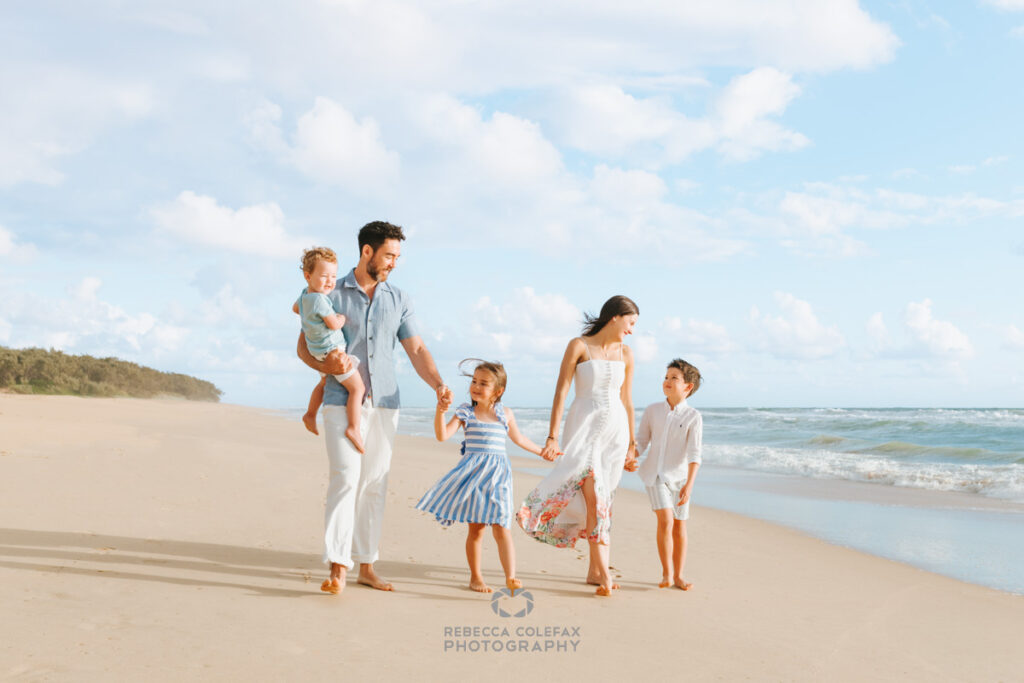 Session Times
As the session date approaches, I will dedicate time to researching tides, cloud coverage, wind direction, wind speed, precipitation, as well as tourist and traffic activity. This thorough analysis allows me to provide you with my professional recommendation. Prior to your shoot, I will contact you to discuss and finalize the precise timing and location details.
Please note that my photo shoots are typically scheduled on weekdays (Monday to Friday). However, I am highly adaptable and willing to accommodate your preferences to the best of my ability. To assist you in planning your schedule, the following times are provided as a reference for potential start and finish times.
March to August 
Sunrise 5 – 7 am
Sunset 3:30 – 5:30 pm
September to November
Sunrise 4:30 – 6:30 am
Sunset 4 – 6 pm
December to February
Sunrise 4 – 6 am
Sunset 4:30 – 6:30 pm
Other times are available on request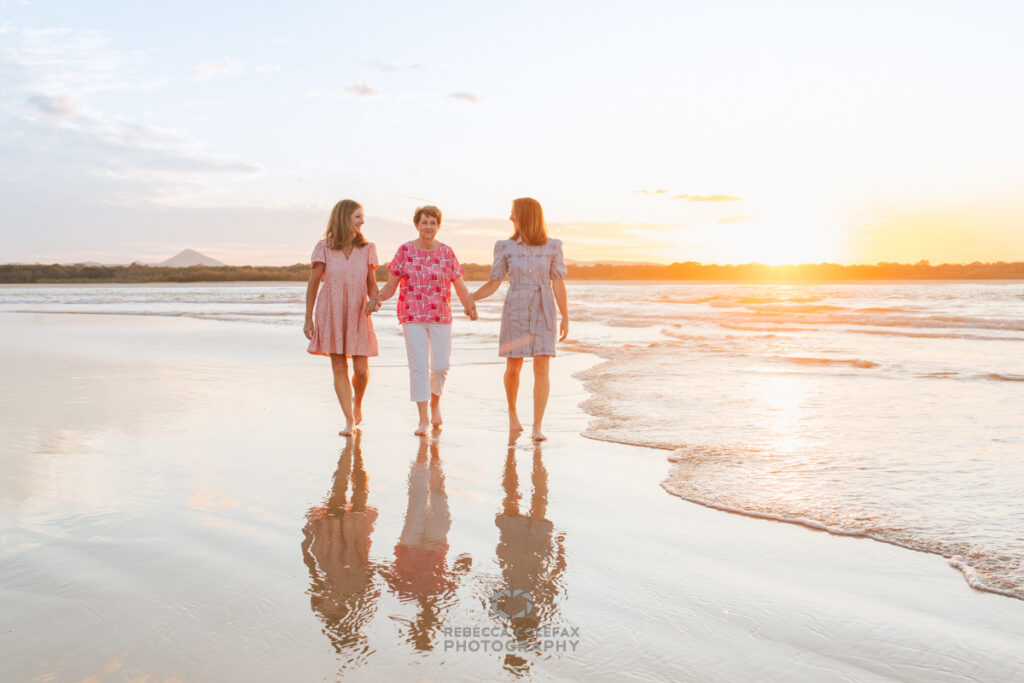 Sunset times
There are numerous reasons why sunset is my preferred time for sessions, and it is often the preferred choice among clients as well. During this magical time, the color tones can range from vibrant to cooler, especially if there are clouds in the sky. While beaches can be busy, rest assured that I will skillfully edit out any unwanted individuals from your photos.
To ensure the optimal start time for your session, I carefully consider your selected package duration and work backward from the scheduled sunset time (you can easily find this information through a Google search).
Please take note that if the cloud cover exceeds 70%, there might be a need to reschedule the start time a few hours earlier to ensure sufficient natural light for the session. While my aim is to minimize any changes to the schedule, I appreciate your understanding and willingness to be flexible if adjustments become necessary.
Typically, we will meet at a designated car park, find a shaded spot while the sun is still high in the sky, and then proceed to our preferred location to witness the breathtaking sunset.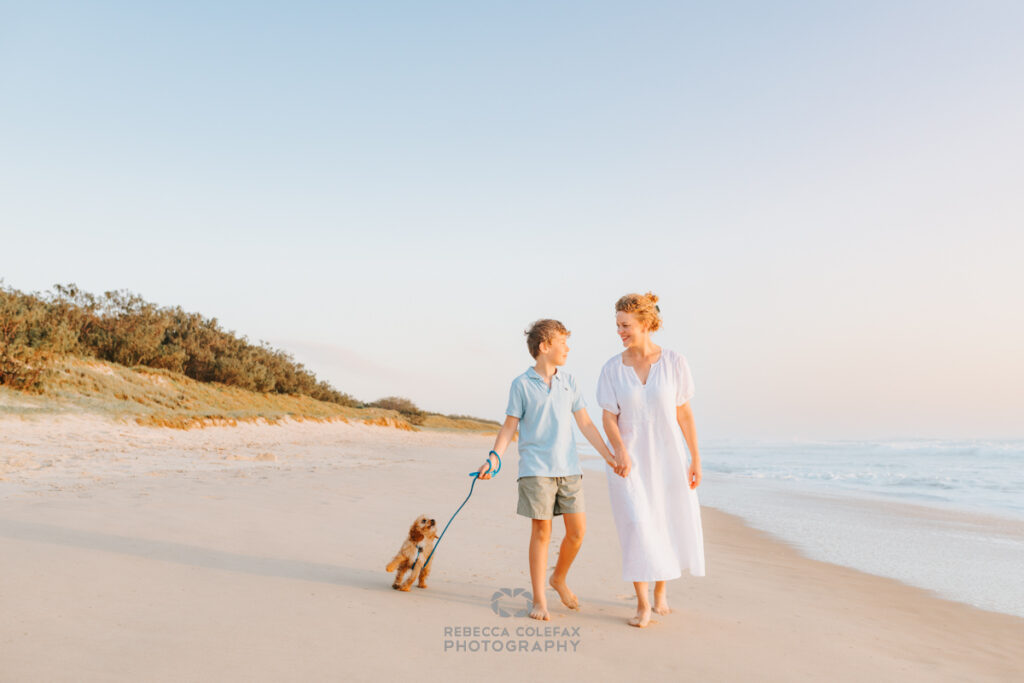 Sunrise times
Sunrise consistently produces beautiful pastel tones, making it an ideal choice for achieving the desired aesthetic. Furthermore, it offers the advantage of fewer people, which can be beneficial for those who may feel shy in front of the camera. Mornings also tend to have less wind, creating favorable conditions for the open beaches and if it interests you – drone photography.
The timing of your session is directly tied to the package you have chosen and the expected moment of sunrise (you can easily find sunrise times for your specific date with a quick Google search).
It is essential to acknowledge that in the event of cloud cover exceeding 70%, your session might require additional time. Your willingness to be flexible is sincerely appreciated.
Typically, we will start the session early in the morning, meeting at a designated car park while it is still dark, and then proceed to our selected location to witness the sunrise.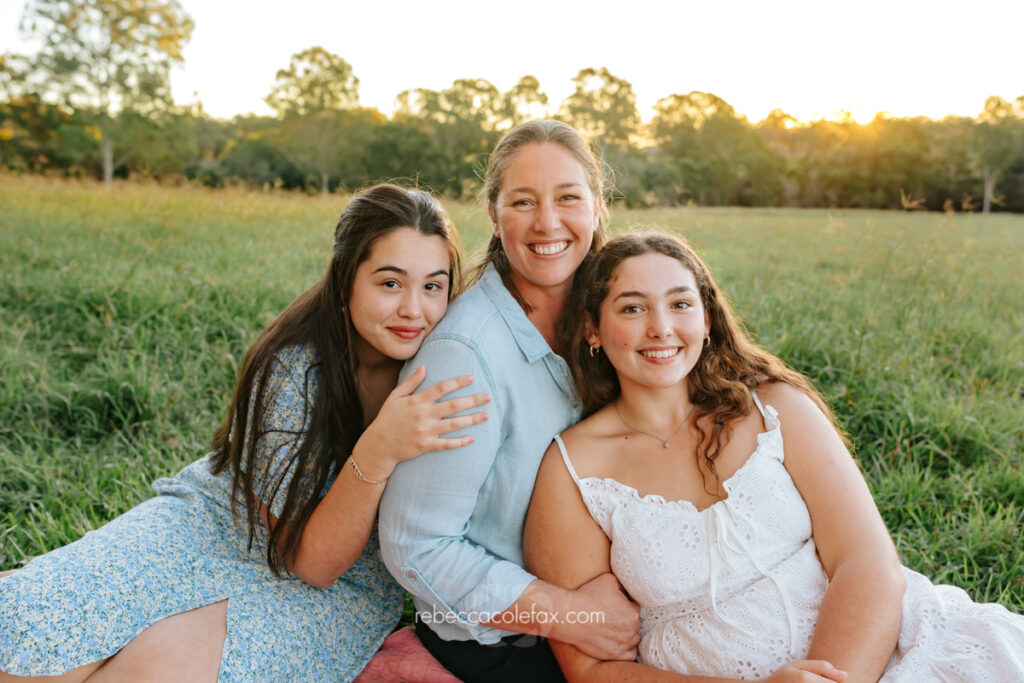 Other locations
In addition to my usual beach settings, I am fully capable and willing to capture photos at a variety of other locations. The rationale behind my preference for beach photography stems from its advantageous attributes, such as ample space for movement, unobstructed views, and optimal natural lighting. The ocean and sand's reflective qualities work wonders for enhancing complexion, minimizing chin shadows, and accentuating eye features, resulting in light and refreshing photographs that beautifully adorn your walls.
Alternative shooting locations encompass a wide range of options, including your own residence, my studio, lakeside scenes, picturesque vantage points, coastal rock formations, rustic countryside estates, open fields, or pastoral paddocks. I can and do shoot anywhere, but when suggesting a location, I always like to prioritize your preferences and take into account any accessibility requirements.
Please note: Private event properties generally have no issues with arranging sessions. However, photo shoots at hotels and accommodations typically require proper authorization. If you are willing to arrange this and provide proof of approval, I'm ready to go!
For locations beyond a 1-hour round trip from Noosa, an additional travel fee applies.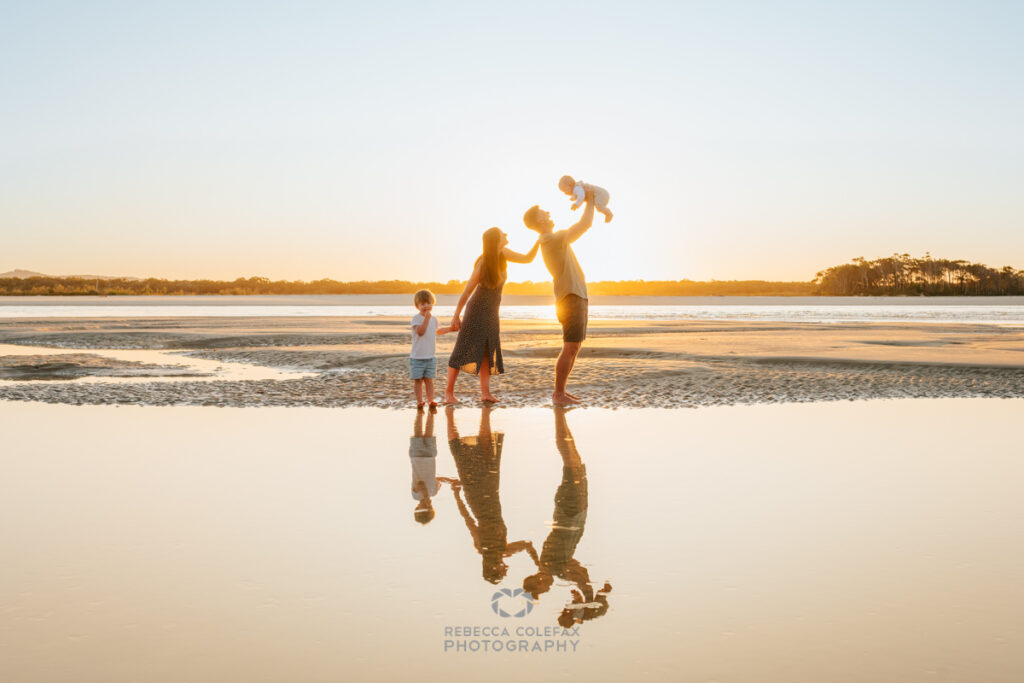 Sunset locations
For your sunset session, we will be positioned at a vantage point where you can witness the sun setting over the western horizon. My preferred location for sunset sessions is the Noosa Spit, accessible by driving through the Noosa Woods along Claude Batten Drive until you reach the final car park, where the river meets the ocean.
While Noosa Main Beach, Little Cove, and Noosa National Park are indeed stunning locations, they tend to be quite busy. Therefore, before suggesting these spots, I will carefully consider factors such as tides, access, parking availability, and your family's specific requirements.
Sunrise locations
For your sunrise sessions, we will be on a spacious beach facing east, where you can witness the beautiful sunrise. My recommended location for sunrise sessions is Castaways Beach, as long as the wind conditions are favorable.
If the wind is too strong, I will suggest the Northern end of Noosa Main Beach or an alternative location that is best suited for the prevailing conditions.