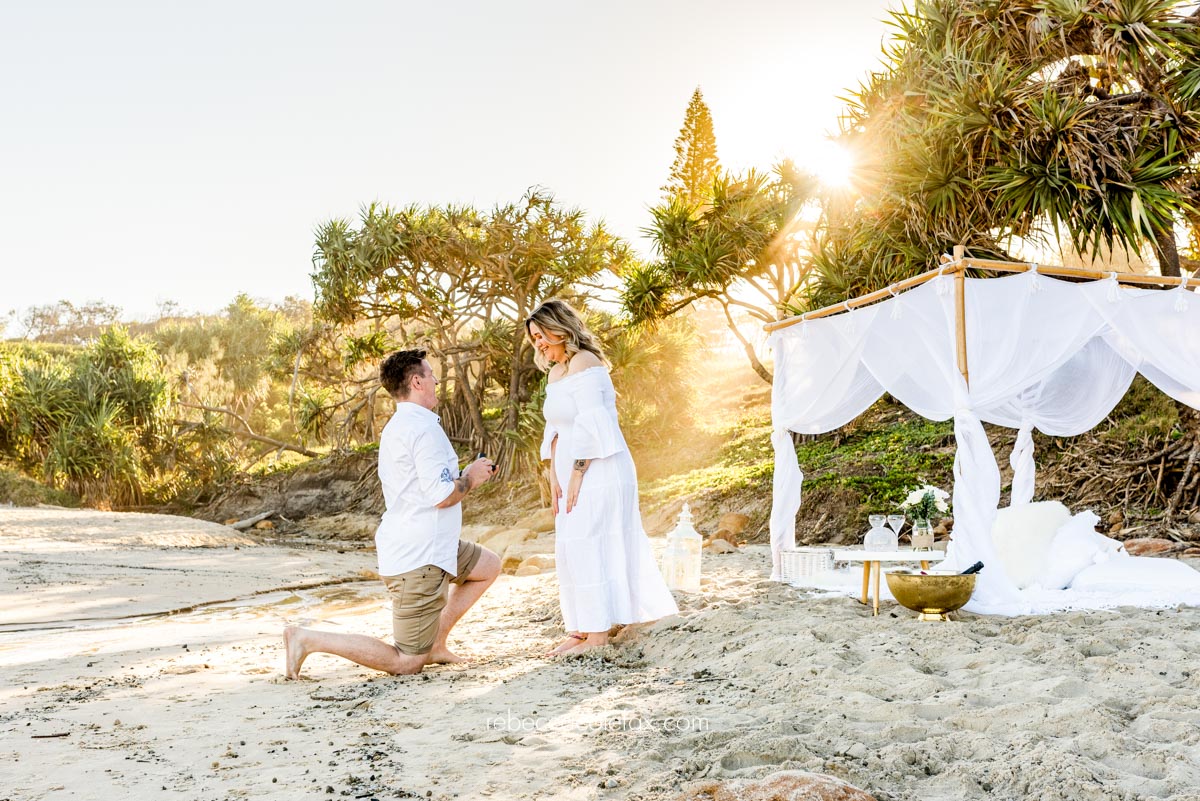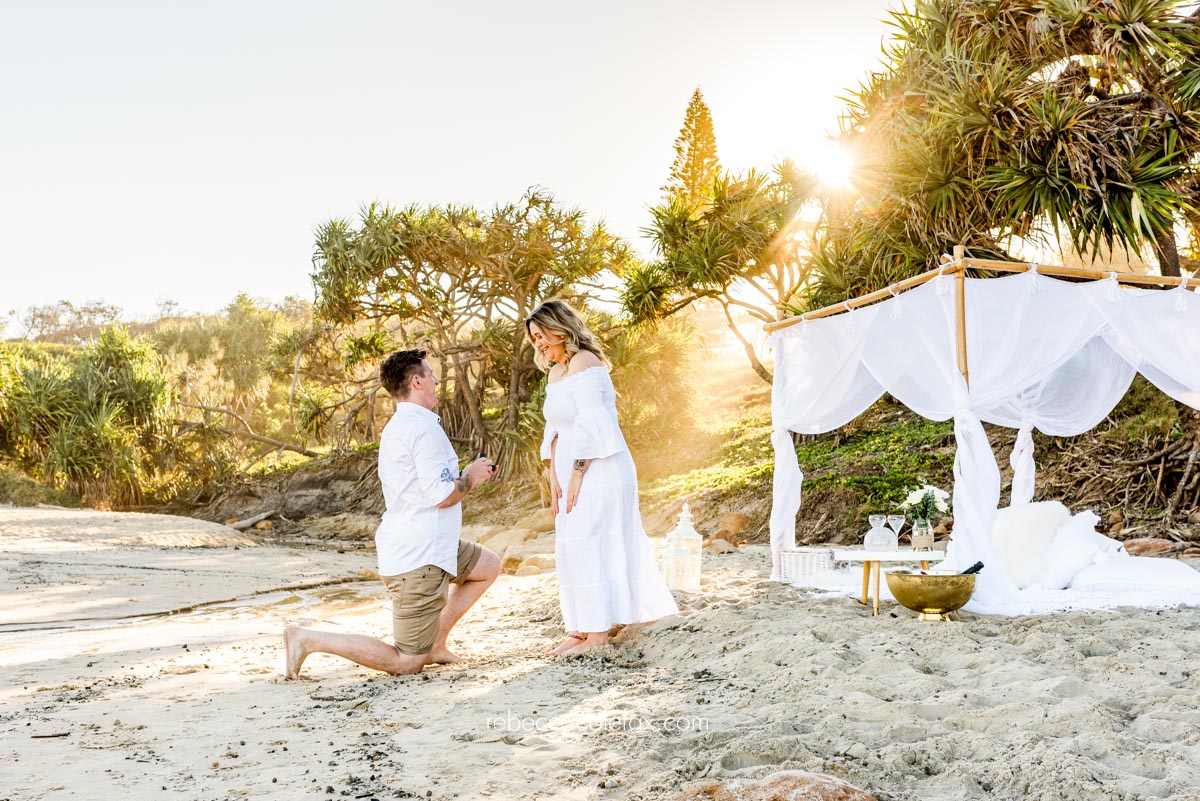 Noosa Picnic Proposal with a hint of magic!
Rebecca came as a referral via Noosa picnics and we couldn't be happier with our experience and the end result.
We found everything easy to understand and navigate and the shoot was great.
Rebecca really proved her professionalism and we both relaxed once we noticed she cared as much as we did about capturing the perfect moments. 
Her communication after the shoot we really appreciated, as we were eager to see the photos and she kept us in the loop so we knew where everything was at. 
We felt really comfortable and relaxed when she is shooting. Rebecca's professional direction to little tips was really helpful and gave us the confidence that the photos were going to be great.
We had a happy and wonderful experience with Rebecca. She has a professional approach but a comfortable and easy presence. We are thrilled with the results.
Thanks Rebecca x