Home Sessions:
Newborns and babies between 9 am – 1 pm on Weekdays (Monday to Friday)
I will visit your home to capture precious memories in the cozy familiarity of your own space. It's worth mentioning that these sessions are candid in nature and do not involve any staged setups, props, or studio equipment. The focus will be on capturing genuine and natural moments.
Your home. If you haven't done so already please provide your residential address.
Before your session. Please avoid cleaning; a quick decluttering will be enough. Clearing away any unnecessary items in rooms with abundant natural light, like the living room or main bedroom, would be a great help. If it's a cool morning and you have the means to do so, you might consider slightly increasing the temperature to provide a cozy environment. Lastly, ensure that your baby is well-fed and rested before the shoot, as it may contribute to their comfort and cooperation.
What to bring. If there are items that hold personal significance to you, such as blankets please let me know in advance.
Styling. While these photographs are not styled, some may be gently guided to capture natural moments. Sharing your vision with me in advance will help me prepare and ensure that I meet your expectations.
Ensuring your safety and well-being is always my top priority.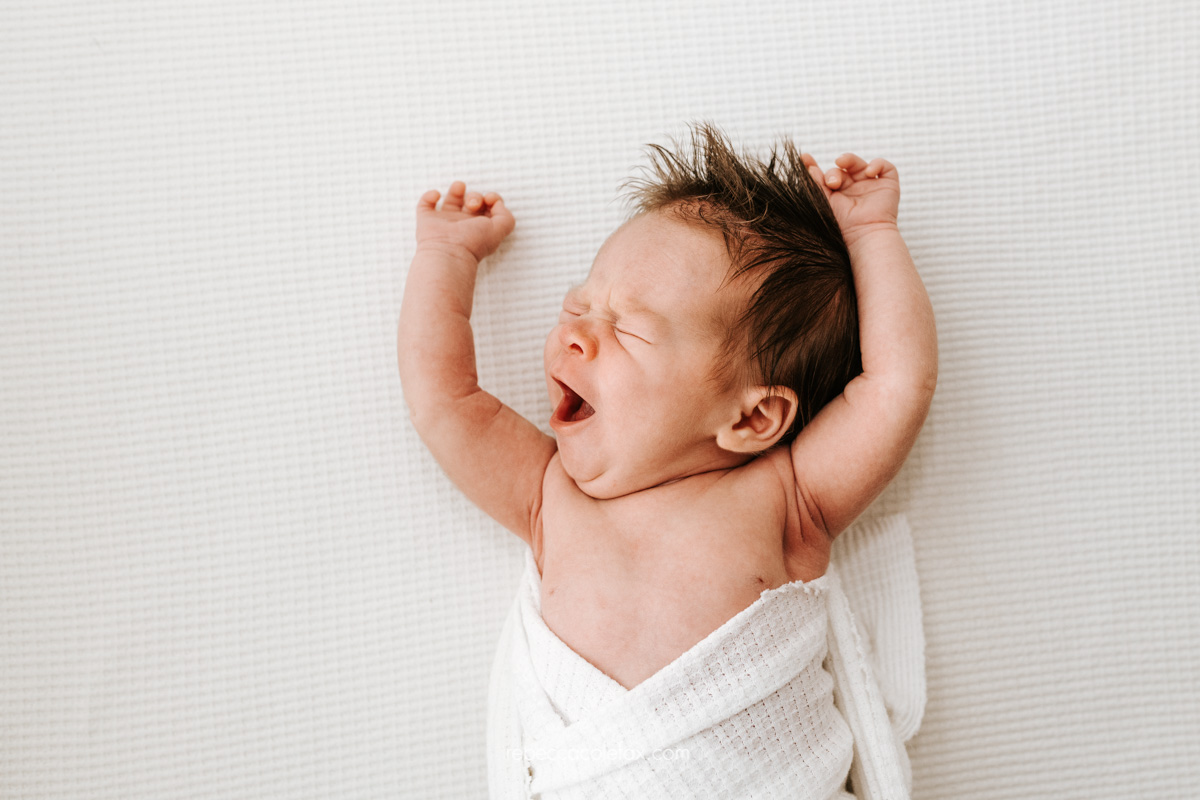 Studio sessions
Newborns between 9 am – 1 pm on Weekdays (Monday to Friday)
When you visit my lovely home-based studio, we'll work together to capture beautiful memories. It's essential to understand that these sessions involve styled shoots with staged setups, props, and studio equipment. Even though naked baby photos may appear natural, they are still carefully staged and styled. It takes time and effort to position a baby comfortably in a curled-up pose for those adorable shots.
Studio. My studio, located at 46 Honey Myrtle Road Noosa Heads, is a dedicated space designed for capturing maternity and newborn photos. It's a private and relaxed residential setting with ducted heating and cooling, as well as an abundance of natural light. The studio is a clean environment with delicate fabrics and beautiful props available to create stunning works of art.
Before your session. If possible try to give your baby some "awake time" before your session. If they are not sleepy, please don't worry. I'll capture them as they are and let the session flow naturally. Dress them in something easy to remove so we can get started quickly. Please ensure that young children are well-rested and have had enough to eat before the session.
What to bring. Please bring enough formula if you bottle-feed your baby, or be prepared for cluster feeding if you breastfeed. Everyone must stay hydrated during the session. Babies may take some time to settle into a comfortable position, so having a dummy on hand can be helpful. Feel free to bring any special heirloom items you would like included in the photoshoot. For the photoshoot, babies will be photographed without a nappy, so it's recommended to bring a spare change of clothes for you as well.
Styling. To ensure that I can provide you with the desired outcome, please inform me of any specific requests before your session. Certain styles may require additional time to set up and execute, and communicating your vision beforehand will allow me to prepare and meet your expectations.
Ensuring your safety and well-being is always my top priority.