General information
Office hours My office hours are from Monday to Friday, 9 am to 2 pm AEST. In case I'm unavailable during these hours please leave a message as I usually respond within 24 hours. If you have a session scheduled after these hours and need to communicate, don't worry, I'll keep in touch with you.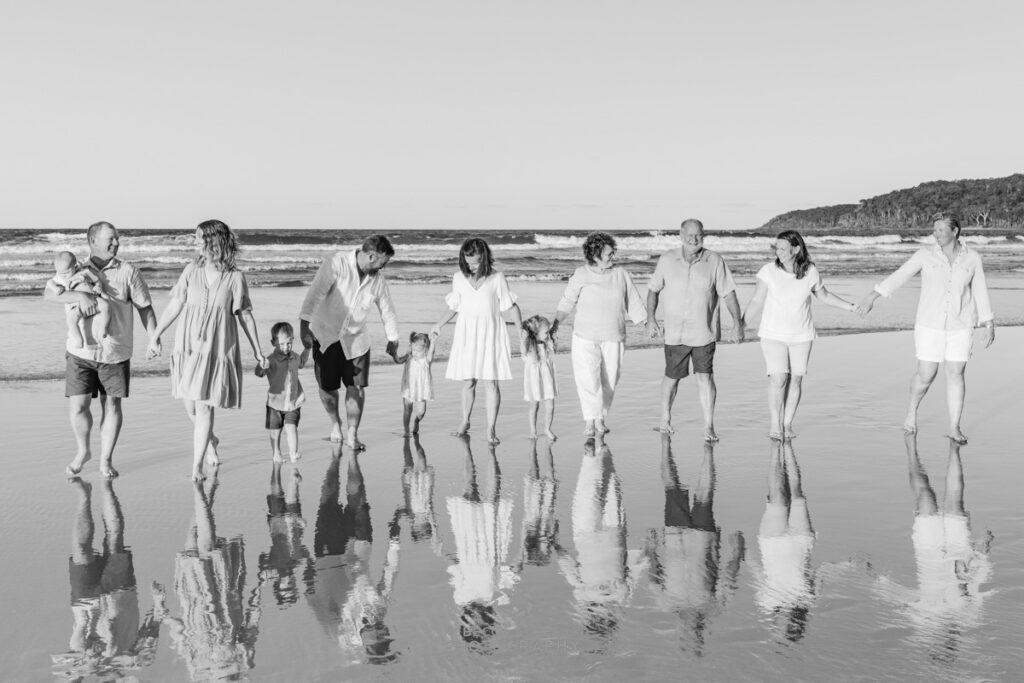 Package options
Generally, the greater the number of individuals, the longer the session duration. I have outlined my expert suggestions for the package options below, however, I am always available to discuss your specific requirements.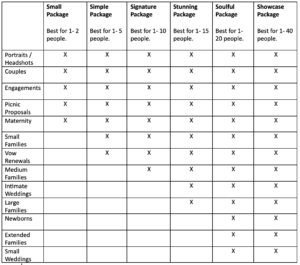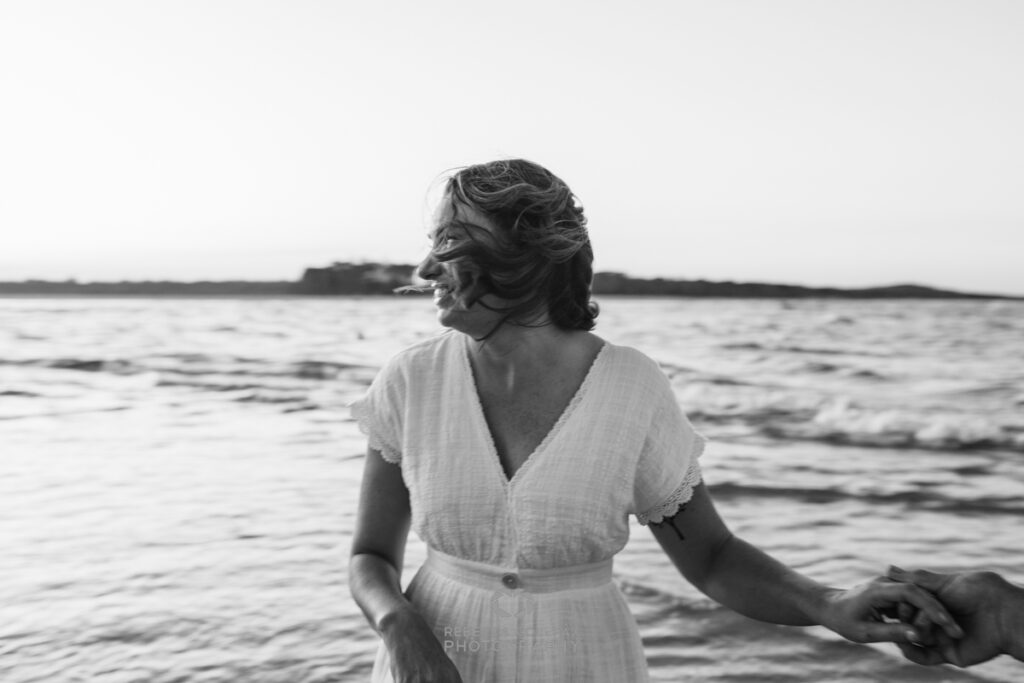 When to book
I'm holidaying in Noosa, when should I book? To begin planning your photo session, the first step is to set your travel dates, book transportation, and accommodation, and purchase tickets or flights. Once you have these details, please contact me as soon as possible to check my availability and start planning. I typically book 1-6 months in advance, so the sooner you reach out, the better. It's best to reserve a date early in your stay or visit to ensure we have time to reschedule if needed due to weather or unforeseen circumstances. I don't recommend leaving the photo shoot until the end of your visit. If you're planning to have photos in time for Christmas, please plan to have your shoot done by September and your images available for ordering by early October at the latest.
I'm having a baby, when should I book? Maternity photography sessions should be scheduled between 32-36 weeks of pregnancy. It is recommended to book a session after your 12-week scan. Newborn photography sessions are dependent on when your baby is born, and the exact date may be unpredictable. Therefore, we will tentatively reserve a session around your estimated due date, and once your baby arrives, a quick text from you will allow me to provide you with a few date options.
I'm proposing or getting married, when should I book? It's recommended to book your session as soon as possible! I only have four spots available per month and they tend to fill up fast. So don't wait, reserve your date today!!
Before and during your session
What should I expect before my session? After paying the booking fee, you'll get a useful e-guide with essential information, including location and scheduling details and tips on what to wear. You'll also get a personalized questionnaire to make the experience hassle-free. Before the session, you'll have a free consultation to discuss timing, location, and styling.
What should I expect on the day of my session? My photography approach is natural, capturing genuine moments as they happen without staging them. I'll guide you to capture what's important to you and bring joy to your heart. To feel relaxed, it's best to arrive 10 minutes early, and if we're shooting at your home, show me around to identify the best spots to work in.
What if I have grumpy kids on the day? Don't worry if your children or partner are not in the mood for the photo session. As a photographer with three kids of my own, I've seen it all. Whether it's a shy toddler, a teething baby, or a reluctant partner, I know how to handle it and capture authentic moments without fake smiles. So, please don't let these worries ruin your experience.
Can I request a specific image?
 My portfolio features some of my best work, which is typical in the industry. However, I can't guarantee that your photos will look identical to those in my portfolio. I aim to create a relaxed and stress-free environment to capture your unique magical moments and hero shots. I don't replicate other photographers' images, and I can't promise a specific outcome. Your photos will be one-of-a-kind because each shoot is unique.
Can I bring my camera or use my phone? To fulfill my contractual obligation and maintain an uninterrupted work environment, the use of devices such as phones or cameras by family or friends is strictly prohibited. However, this policy does not apply to large events like weddings, although I highly recommend asking guests to refrain from using all their devices.
Locations
What are the location options? You can choose to have your photo shoot at your home, a studio, outdoors, beach locations, rural locations, or a wedding/event location. You can also request that I travel to your desired location, whether it's within an hour of Noosa or further away. If it's farther away, there may be a travel fee involved, but I offer discounts for multiple bookings in the same area. The invoice for travel expenses will be included in your customized package.

Your Home. I am available to come to your home and take stunning photos that capture precious moments in your personal space. These sessions are not equipped with any props, blankets, or studio equipment, but rather focus on documenting a typical day in the life of you and your loved ones. The outcome is a set of journalistic-style photographs that preserve the essence of your family.
Studio. I offer a private, purpose-built residential space specifically designed for maternity, newborn, and headshot photography. The studio is equipped with ducted heating and cooling, plenty of natural light, and a variety of gentle fabrics and props to ensure a calm, hygienic, and safe atmosphere for your photo session.
Outdoors. These sessions provide the perfect opportunity for everyone to relax, spread their wings, and move freely. The photographs are generally journalistic in style, capturing candid moments in a natural setting.
Beach locations. I frequently suggest photo shoot locations that highlight the breathtaking coastal landscapes, since my clients often travel from afar to vacation in Noosa or the Sunshine Coast and book a session with me. The particular location we choose will be based on your preferences, as well as the tide times and wind conditions. As the day approaches, I'll monitor the weather forecast and offer you my expert suggestions.
Rural locations. Regardless of where we go, I want it to be meaningful for your family and a place where you enjoy spending time together.
Wedding and event locations. Over the years, I've photographed a wide range of locations. If you need any suggestions or recommendations, please feel free to contact me.
Do you travel? Absolutely! I have photographed in various locations around the world, and I'm always excited to visit new and exotic places. Whether it's on the coast, in a rural setting, at your home, or at a wedding venue. I am open to traveling anywhere for a photo shoot. Over the course of my career, I have had the privilege of capturing families in a variety of stunning locations, including Brisbane, Sydney, Melbourne, Tasmania, Adelaide, Western Australia, Turkey, Greece, China, Brazil, Chile, Hawaii, Fiji, Africa, and New Caledonia, to name a few. I have also captured special moments in a wide range of settings, such as homes, hospitals, theaters, vineyards, orchards, churches, fields, barns, alleys, tunnels, beaches, rivers, and lakes.
Travel fee. Locations that are within an hour's travel distance from Noosa do not incur any additional travel fees. However, for places that are farther away, there will be a fee charged. In case you know someone who lives near your town and is also interested in booking a session with me, you both can share the travel fee. Additionally, if there are four or more bookings from the same area, I offer a significant discount on the travel fee.
I would be delighted to create a customized package to fit your plans. The invoice will include accommodation and travel expenses, so you won't have to worry about anything. If your desired location is on my bucket list, you may even receive an incredible deal!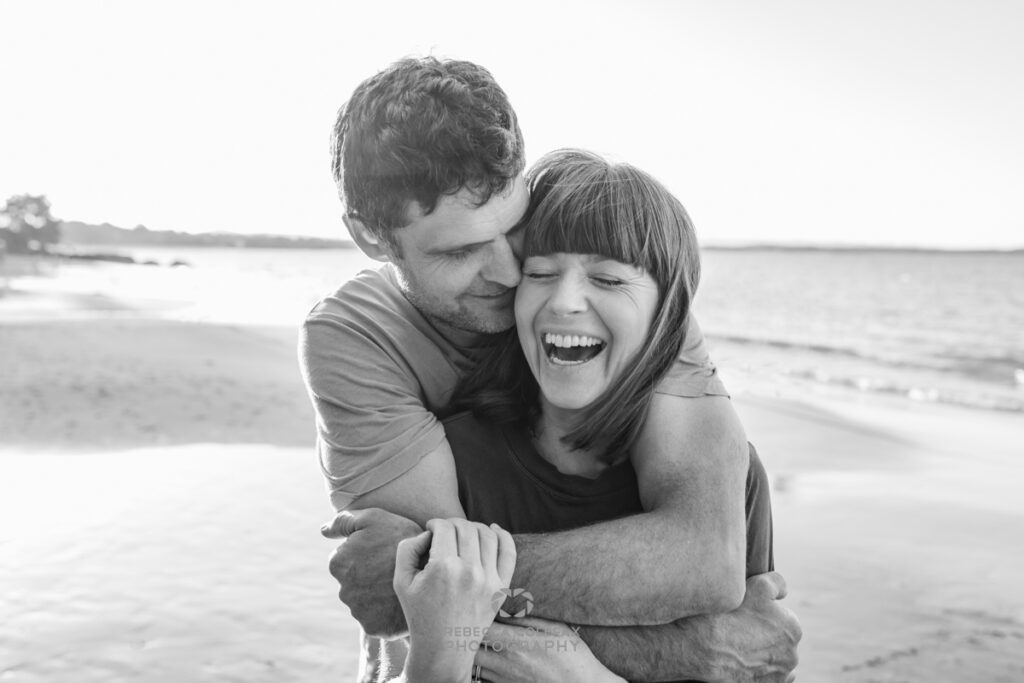 Times
What time will the session be? Appointments are required for all photography sessions and they are exclusively scheduled during daylight hours.
Outdoor sessions. are scheduled for weekdays (Monday – Friday), and my preferred time is either in the late afternoon or about one to two hours before sunset when the sunlight is soft, golden, and low. Alternatively, sessions can be scheduled for the early hours of the morning at sunrise.
Studio sessions are also scheduled for weekdays (Monday – Friday), with session times typically between 8 am and 10 am when babies are at their sleepiest.
Wedding sessions are typically scheduled on weekends, but I also welcome weekday bookings. Due to high demand, I recommend reserving your date well in advance.
Other session times are available upon request, and I am flexible and willing to accommodate your preferences wherever possible.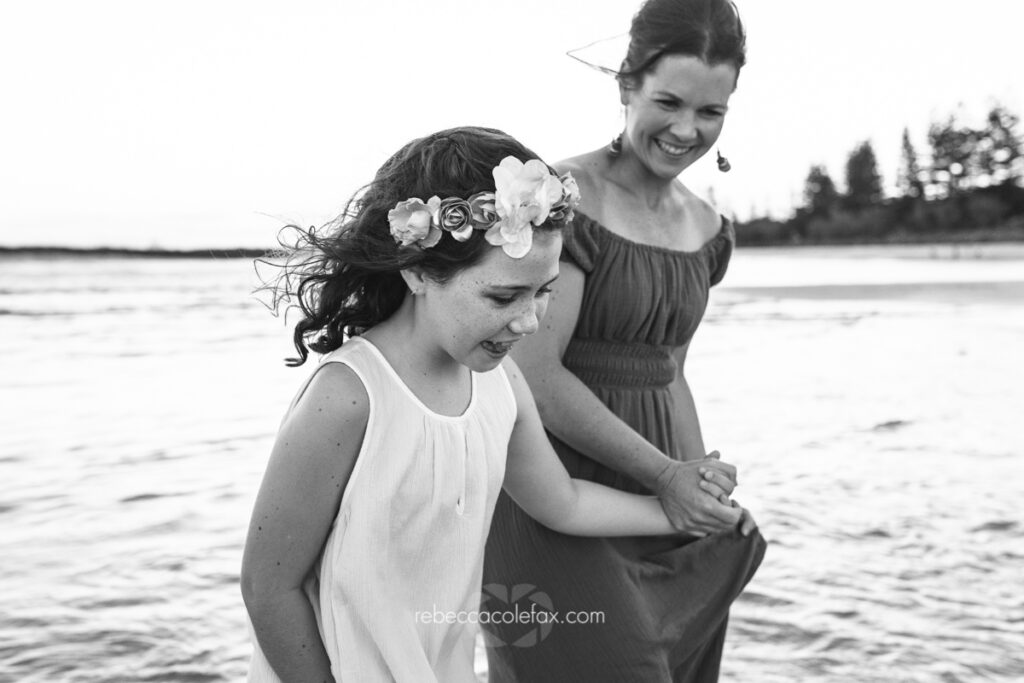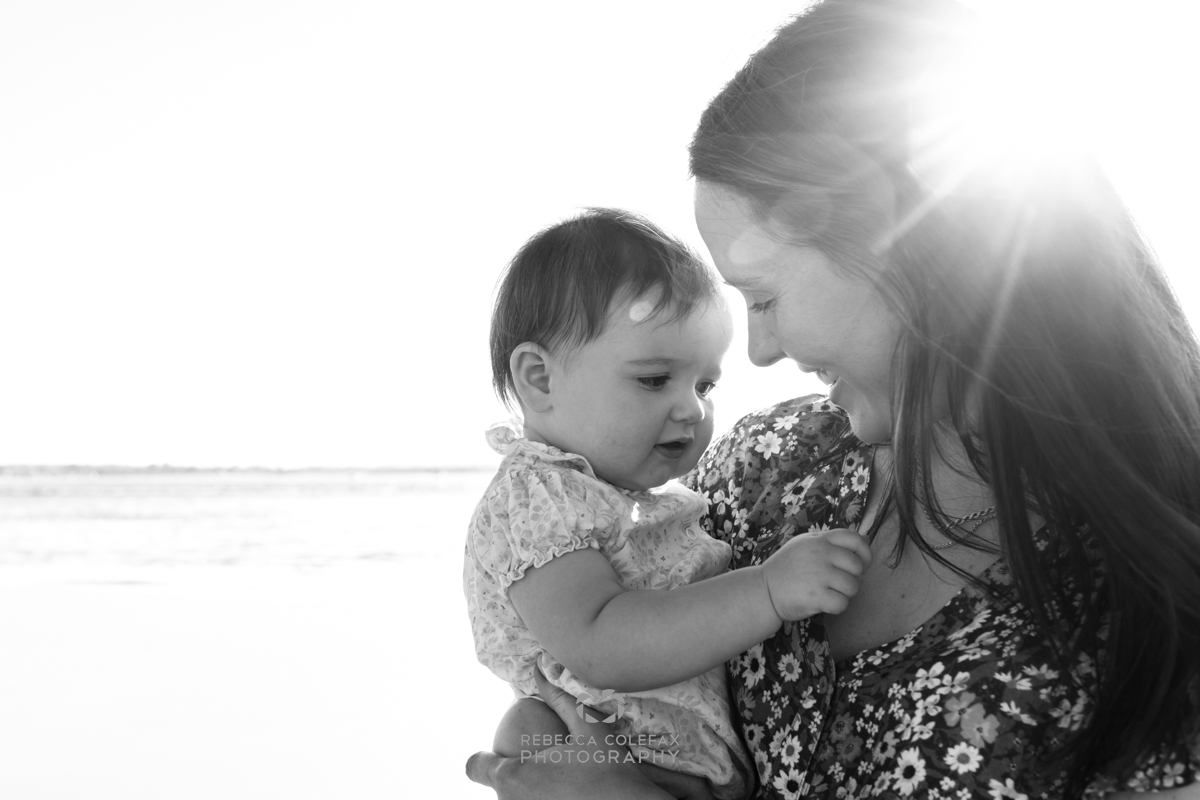 After your session
What should I expect after my session? After your session, you can expect to see a sneak peek of your photos on my social media pages within 48 hours. While these previews can be an exciting way for both of us to see a glimpse of the results, please note that preparing them is a complimentary service that takes time.
When should I expect to see the finished results? After your photography session, I will thoughtfully select and edit the most exceptional images to present to you in your final gallery. Once the editing process is complete, I will invite you to access your private online gallery, which typically takes 2-4 weeks to prepare. If you haven't received any updates from me within that time, please check your junk folder, as I always deliver the final gallery before the deadline.
After receiving the invitation to your exclusive online gallery, you can choose your favorite images and confirm your selection by filling out an order form. Once I receive your order form, I will prepare your gallery for delivery and provide you with a link to download your chosen images.
To make your ordering process seamless, your online gallery is linked with some of the world's leading print labs. If you desire, you can purchase items online, pick them up at my studio, or have them delivered to your doorstep. It's a simple and hassle-free process! I can assist you in selecting the best print solutions to showcase your digital images and match your style.
Can I choose my images? After your session, I will carefully curate and edit a selection of images that best capture your shoot. Although you won't see every photo taken, you will receive a generous selection of images to choose from. Typically, I present 2 to 3 times more images than what is included in your package. For example, if your package includes 20 images, I will handpick and retouch 40 to 60 images to showcase in your final gallery.
You can then choose your preferred images, purchase additional photographs, or upgrade your package for an additional cost. If you are having headshots, you will have the opportunity to select your favorite photos before leaving the studio. These images will be the only ones edited and made available for download.
How long do I have to choose my favorite images from the gallery? You will have a time frame of 14 days to choose your preferred images, download your digital files, and select the photos you wish to have printed (as per your package). After the given time, your gallery will automatically expire, and the images will be removed from your gallery/server to make room for additional work. In case your gallery expires, an access fee per week will be charged until all orders are completed. Moreover, if your gallery is archived or deleted, a rehosting or reinstatement fee will apply. This strict timeline is in place to ensure that all my clients receive their photographs promptly and efficiently.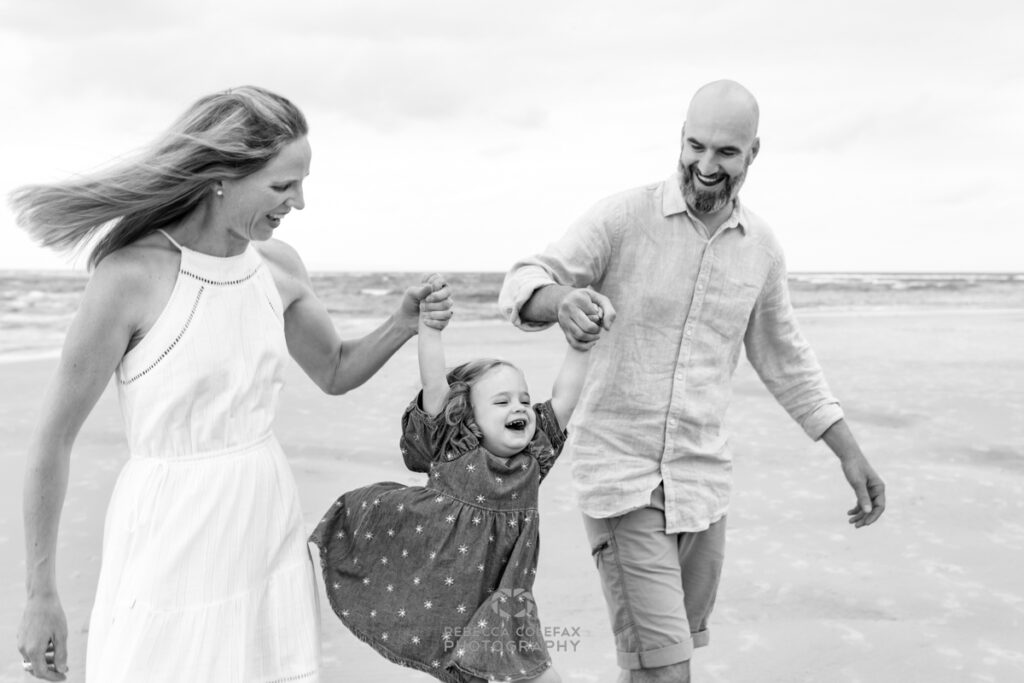 Editing
What's involved in the post-processing/editing phase? Editing is a meticulous process that usually takes more time than expected. I personally go through every photo in your gallery and apply individual adjustments, such as correcting exposure, enhancing contrast, balancing white levels, sharpening, and removing any distracting elements, like people or temporary objects. In some cases, I may selectively remove footprints from the sand. However, please note that this is not applied to every image and will be done only if necessary to achieve the aesthetic style of my brand. My primary focus is delivering images that align with my brand's visual style.
Can you photoshop me? While I have the skills to do extensive retouching, it does not align with my natural and authentic style of photography. My goal is to capture you and your loved ones as you are, without relying on filters or artificial enhancements. The purpose of our session is to create meaningful memories and connections, free from the pressure of appearances. Your family and children will appreciate these photos for the moments they capture, not the way you look in them. I focus on capturing connections, not producing high-end fashion shoots. I believe that you are beautiful just the way you are, and I encourage you to relax and enjoy our session together. However, if you would like further editing on your already-edited photos, I do offer this service for a fee per photo. You can contact me directly through your online gallery to discuss your specific requirements.
Lite retouching service Removal or smoothing of flyaway hairs, removal of distracting elements (footprints in the sand), reduction of sunburn or fake tan, colour correction and contrast, and sky enhancement (not replacement).
Premium retouching service Removal of acne, eczema, scars, birthmarks, tattoos, double chins, removal or softening of wrinkles & undereye bags/wrinkles, extreme sunburn/tan line, acne, clothing tags, clothing stains, clothing logos, removal, enhancing or reducing the appearance of makeup, removing/reducing the appearance of balding, body re-shaping (liquifying), whitening teeth, creating a composite image (merging photos).
Do your offer express delivery? I provide expedited service for clients who require their images urgently. This service guarantees delivery within 48 hours, 3, or 7 days for an additional fee. Please note that I only accept two express delivery requests per month.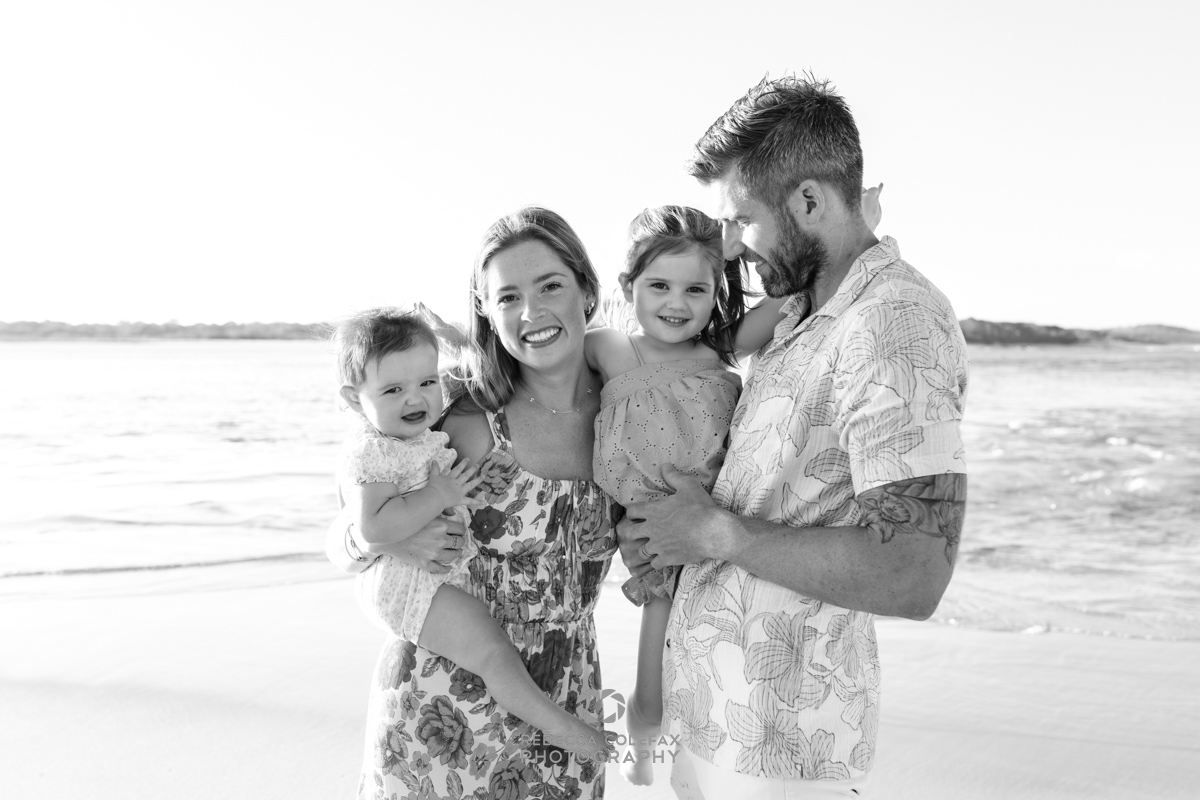 Digital images
How many images will you take during the session? During each session, I capture a considerable number of images. Typically, I produce over 60 high-quality photos for each hour of coverage. However, I carefully go through the images and eliminate duplicates, blurry shots, and any other photos that don't meet my standards during the culling process. This ensures that you receive only the best and most impressive photos from your session while maintaining my reputation for excellence.
Will I receive digital files? Yes, you will receive digital files with all of my packages. I understand that many clients prefer to have the option to purchase and distribute digital images. As a result, I offer both high and low-resolution digital files, as well as a personal-use print release. These digital files are accessible through your personalized online gallery, and you can download them directly to your computer.
Please note that high-resolution files are specifically sized for printing purposes only and are not suitable for web or social media use. These files are saved as JPEGs at 300 DPI and in the sRGB color profile. On the other hand, low-resolution files are ideal for email, web, and internet use but are not suitable for printing. They are saved as JPEGs at 1024px and in the sRGB color profile.
Can I see or get the original raw files? Clients may occasionally request RAW files as they believe they are of superior quality or have been advised to do so. However, RAW files are not finalized products and cannot be used as such. As an artist, my creative process involves editing and transforming the raw data into a usable file format, which is just as important as capturing the image with my camera. This process reflects my artistic style and ensures the highest quality results for my clients.
Furthermore, it is not possible to create prints directly from RAW files, as photo labs require JPEG files. Therefore, all images displayed on my website, as well as those in our albums and wall prints, are produced from edited and finished JPEG image files, not raw files. For this reason, I do not offer RAW/NEF files or unedited photos for sale or distribution.
Copyright The photographs taken during your session are the original work of Rebecca Colefax and her studio, which means that they retain the copyright for all images captured. Your contract includes a Creative Commons License which allows you to reproduce and distribute the material in its original form, in any medium or format, for personal, non-commercial purposes only and with proper credit given to the creator.
If you intend to use the photographs for anything other than personal use such as commercial – merchandise, online advertisements, books, competitions, or for your business, you will need to obtain written permission from both the photographer and any recognizable individuals in the photo.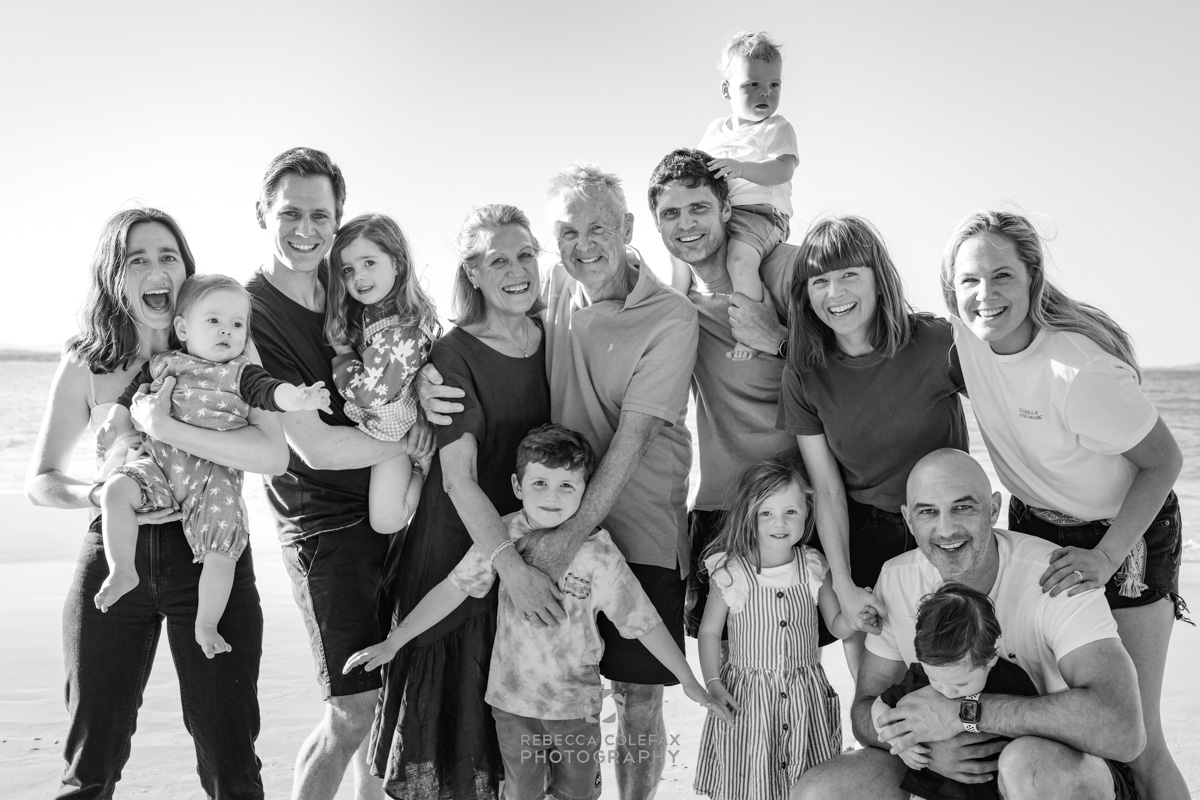 Fees and payments
What currency do you use? Please note that all prices are listed in Australian Dollars (AUD) and are subject to change without notice. However, the prices that are confirmed at the time of booking will be honored.
Understanding the costs. To fully understand the cost of your photoshoot, it's important to consider some of the factors that contribute to it as well as the duration of each stage.
Correspondence: Understanding the specific requirements of the project can range from a few minutes to a few days, depending on the complexity of the project. I make sure to understand your expectations as well as all the external variables such as weather, wind, tides, tourist activity, road closures, etc., to ensure a great outcome.
Travel: if the location is nearby, the travel time could be as little as 30 minutes. However, if the location is farther away, or if it requires significant setup time, it could take up to an hour or more. In addition, fuel costs, wear and tear on the vehicle, and other associated expenses such as insurance are also included in the cost.
Session Duration: the actual shoot itself depends on factors such as the number of shots required, the complexity of the setup, and your preferences. I ensure that I allocate enough time for the shoot to produce the best possible results. My shoots typically range from 20 minutes to several hours.
Image Selections: after the shoot, I will spend time culling the images to ensure they meet my high standards. This is an important part of the process and takes time and expertise to get it right. The duration for this process could take anywhere from 30 minutes to 4 hours to complete.
Editing: is a crucial aspect of my work. Depending on the number of images and the level of retouching required, this process could take anywhere from a few hours to a few days. For a 20-minute shoot, editing typically takes around 4 hours, and for a one-hour session, at least 10 hours. I take pride in ensuring that every image meets my high standards and vision. I also pay a license fee for the use of essential tools of the trade such as Lightroom and Photoshop.
File Handling: once the images are edited, I will organize and prepare the files for delivery. This involves sorting and naming the files, converting them to the appropriate format, and preparing them for upload and digital transfer. The duration for this process could take anywhere from an hour to 6 hours depending on the number of images and the specific requirements.
Gallery I use a third-party gallery provider to host your images. This ensures that you have easy access to the images, can share them with others, and download them to your computer. The associated charges for the use of this service are included in the cost.
Camera and equipment costs are essential expenses for any professional photographer. I invest in high-quality cameras, computers, hard drives, and more to ensure that your images are of the highest standard.
Overall: a 20-minute shoot typically takes around 6 hours from beginning to end, and a one-hour shoot takes around 15 hours to fully complete.
What is the session/booking fee? To secure my photography services and reserve your date, a session/booking fee is required. This fee is non-refundable but can be transferred to another date. The booking fee includes a welcome guide, a photography session, expertly retouched images, and a private online gallery. The remainder of the fee covers your selected digital images, which will be available as both high-resolution and low-resolution downloads.
Please note that the session fee applies to all bookings and is necessary for me to commit to attending your session and holding the date for you. I do not make other reservations during this time, so if you cancel or do not show up, the session fee will be considered liquidated damages to compensate for any loss of business.
What is the minimum purchase requirement? The minimum purchase requirement is a $600 package. As a guide, most of my clients typically invest $1200 and upwards on their photography package
Do you offer discounts? As a thank you to returning clients, you will receive an additional 3 digital images (valued at $180) as a gift. If you refer a new client, you will receive an in-store print gift card worth $50. Occasionally, I may offer special deals for sessions on set dates and for a limited time. Be sure to check back regularly for updates.
I noticed your prices changed, why? To accommodate market demands and cover the expenses of operating a legitimate business, my prices may vary from time to time. Please note that the pricing will be fixed only once you confirm your booking with a session fee, and not at the stage of inquiry.
When do I have to pay? Packages must be paid in full either before or on the day of your session. You will receive access to download your selected digital images once the complete payment has been received. For printed products, full payment must be made before the order is processed.
How do we use a gift card or voucher? Gift cards may be used towards the purchase of any in-store prints/products within your gallery. If you have received a voucher you can apply the credit towards any in-store prints/products or transfer it to a digital package of your choosing. Gift cards and vouchers do not include shipping and can not be exchanged for cash or future credit.
Do you offer payment plans? Payment plans can help you spread the cost of your photography package over time. Click here to learn more.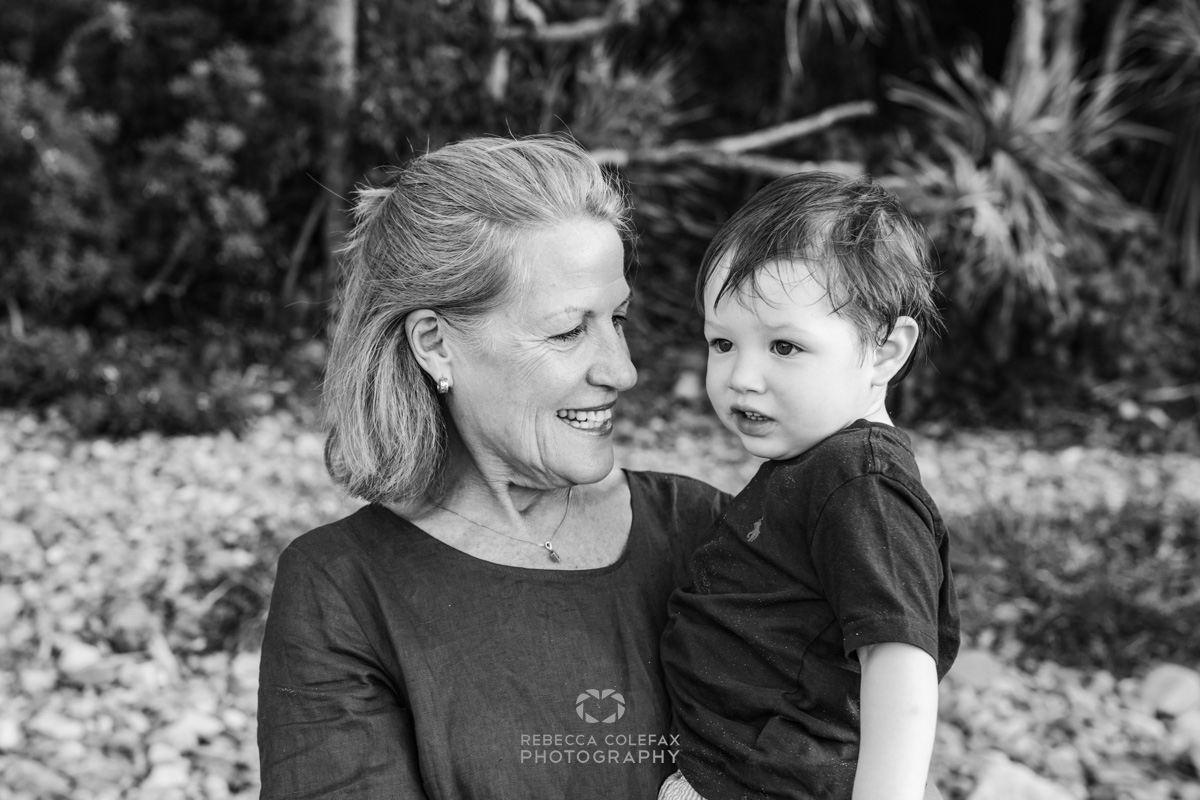 Rescheduling
Professional Recommendations. While it's understandable that everyone hopes for a gorgeous sunrise or sunset, unfortunately, the weather is beyond our control. Before your session, I invest a great deal of time and effort in researching external factors such as the weather, tides, and even tourist activity in order to provide you with my professional recommendations.
Overcast days. will still go ahead. As a photographer, I adapt to the elements and firmly believe that clouds can be just as breathtaking as a vivid sunset and can provide a unique atmosphere for your photos. If greater than 70% cloud coverage, your session may be moved forward (an hour or more) to ensure we have enough light.
Rainy days. In the case of light rain, we can adjust the start time and work around it. However, for days with significant rainfall, we will have to reschedule. Downpours will require us to halt our photo session – with the exception of special events like weddings or important occasions.
Uncertain weather. Once you have received my recommendations, if you decide to proceed with the shoot and the weather suddenly changes, I cannot assure you of a minimum number of photographs. Your cooperation and flexibility will play a significant role in achieving satisfactory outcomes in such situations.
What if I/we are unwell on the session day? Not a problem at all, we can reschedule. Please inform me as soon as possible, and we can arrange another date that works for both of us.
Reschedule fees. In case we have to reschedule your shoot due to significant rainfall or illness, you will not be charged any fee. If you decide to reschedule your session with more than 7 days notice, there will be no additional charge. However, if you reschedule within 7 days of the shoot date or for reasons unrelated to weather or illness, a fee will be applied. Furthermore, if you reschedule your session more than twice, a new session fee will be required.
Cancellations
What if I need to cancel? If you cancel your confirmed date within four weeks, 50% of the booking fee will be charged. In case you cancel within two weeks of the confirmed date, you will be charged the entire booking fee. Nonetheless, you may transfer your payment to a future session, subject to availability.
What is your COVID-19 cancellation policy? If your travel or health plans are affected by COVID-19, you can reschedule your session within one month of the initially booked date. However, if you are unable to reschedule within this time frame, the booking fee will be charged in full. In case you have concerns about booking a session, you may opt for a last-minute reservation, but availability cannot be guaranteed.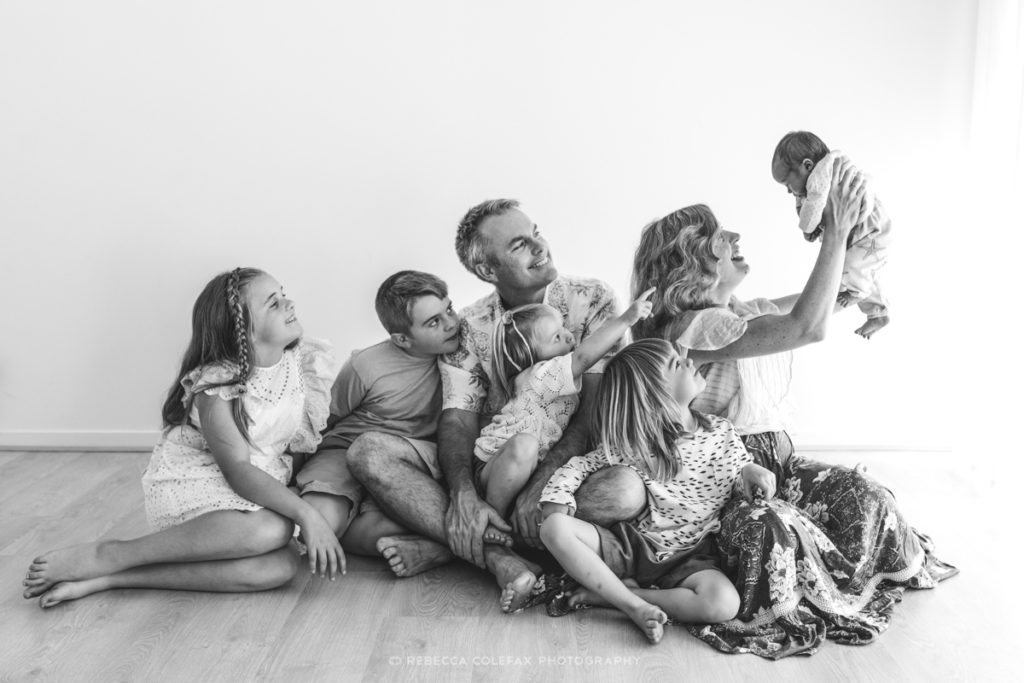 Other
What equipment do you use? I currently use 3 Nikon cameras – one has a 24mm, another a 35mm art lens, and I interchange a 70-200 zoom and 100mm macro on the third camera. I capture close up's, wide-angle portraits, and everything in between.
Vendors Any vendor links or recommendations are solely based on their performance and positive feedback from previous clients. I do not earn any commissions from vendors. Should you wish to proceed with a vendor booking, it will be your responsibility to make contact and organise logistics with them directly. I recommend reviewing their policies regarding cancellations and other related matters.
Contract The purpose of my contract is to ensure the safety and security of both you and my small business. You can find answers to most of your questions by reading the agreement, which can be accessed via your client portal. In case you require additional information or clarification, please do not hesitate to ask before signing the contract.