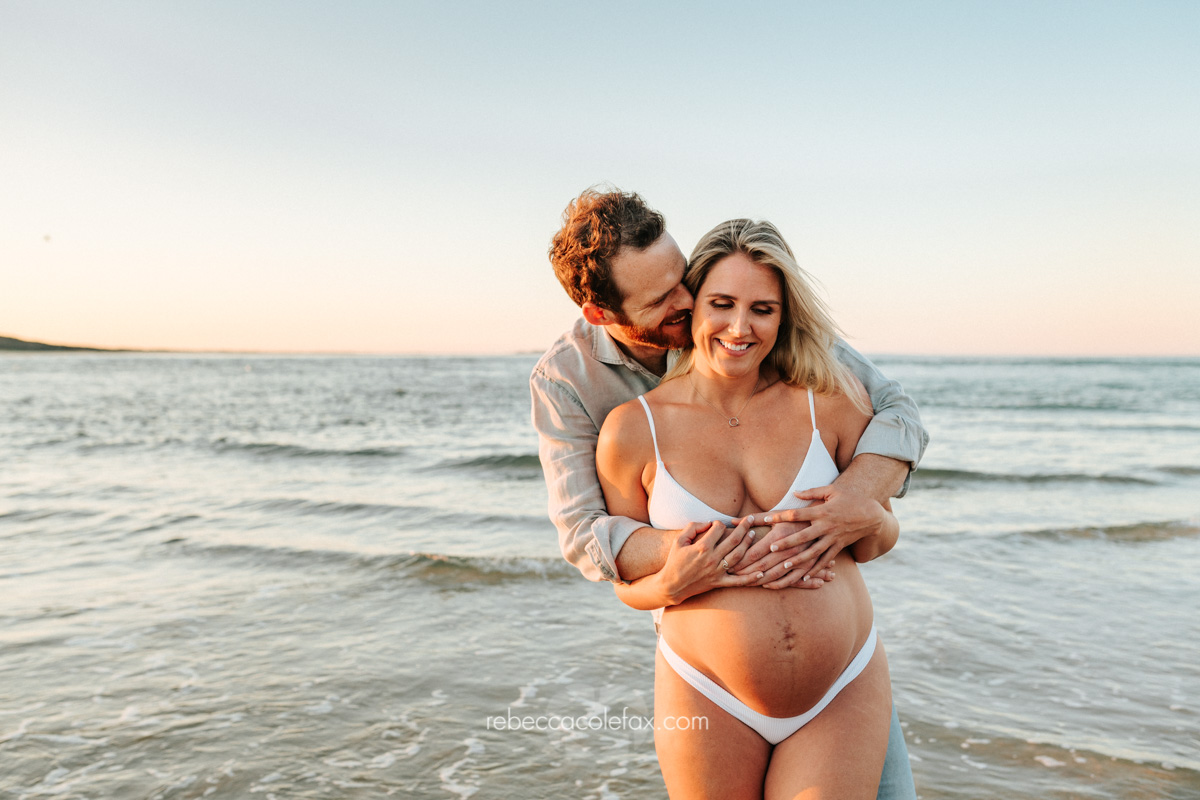 Maternity Photographer Noosa
We loved Rebecca's photography because it was;
Natural
Not too posed
Beautiful lighting and setting
We also love the fact the Rebecca called me before the shoot and talked me through everything so that I was comfortable.
Rebecca's collection of photos on Instagram and the website are what made me initially choose to go with her but after we spoke on the phone I knew it was going to be an easy, flawless and enjoyable process.
The location being in Noosa was also ideal because now we have beautiful photos with our new home as the backdrop!
I loved that I could view all the package options and see a sample of what a typical maternity photoshoot looks like and the end result.
The phone consultation was very useful to be able to discuss location, timing, wet weather plans, what to wear, how it will run, what to expect on the day and the day prior. Rebecca was so good at communicating and keeping me regularly updated especially when we had to reschedule due to bad weather.
We hesitated about doing a maternity shoot because we thought it would be awkward and silly. But we are so glad we did as we were surprisingly relaxed. We are usually pretty hopeless at getting good photos together and had never done a photoshoot before. Rebecca made us feel comfortable and gave good direction. We weren't aware of people watching and just enjoyed the sunset and the water.
I thought it would take a lot longer for the photos to come through but Rebecca was so quick! Being able to view the gallery online via a link was so easy and once again Rebecca promptly followed up to make sure we received the emails.
I really loved the soft lighting in the colour photos, they look really beautiful.
Overall it was just such an easy and enjoyable experience from start to finish. Rebecca was so organised, professional, informative, relatable, understanding and flexible.
She made us feel comfortable and relaxed during the shoot. The photos are beautiful and something we will treasure forever. I would definitely recommend Rebecca Colefax photography!