This gorgeous family from New Jersey were meant to be going on a family holiday to Bali.
Due to volcanic activity, their travel plans changed and as luck would have it they ended up in Noosa and in front of my camera instead!
Grateful for their spontaneous change in plans….what a wonderful afternoon we had today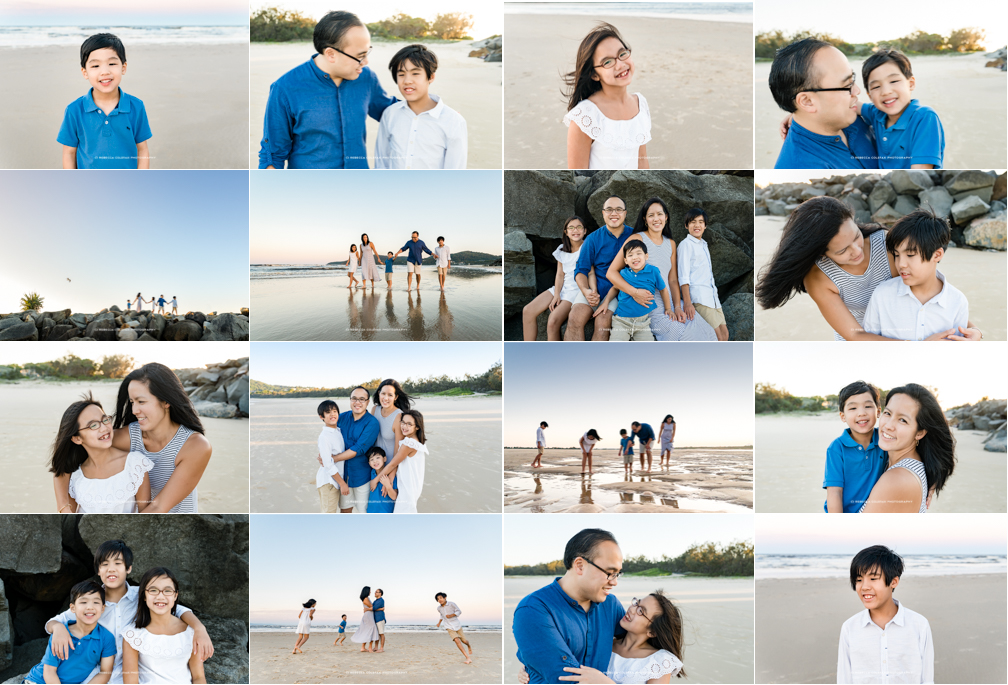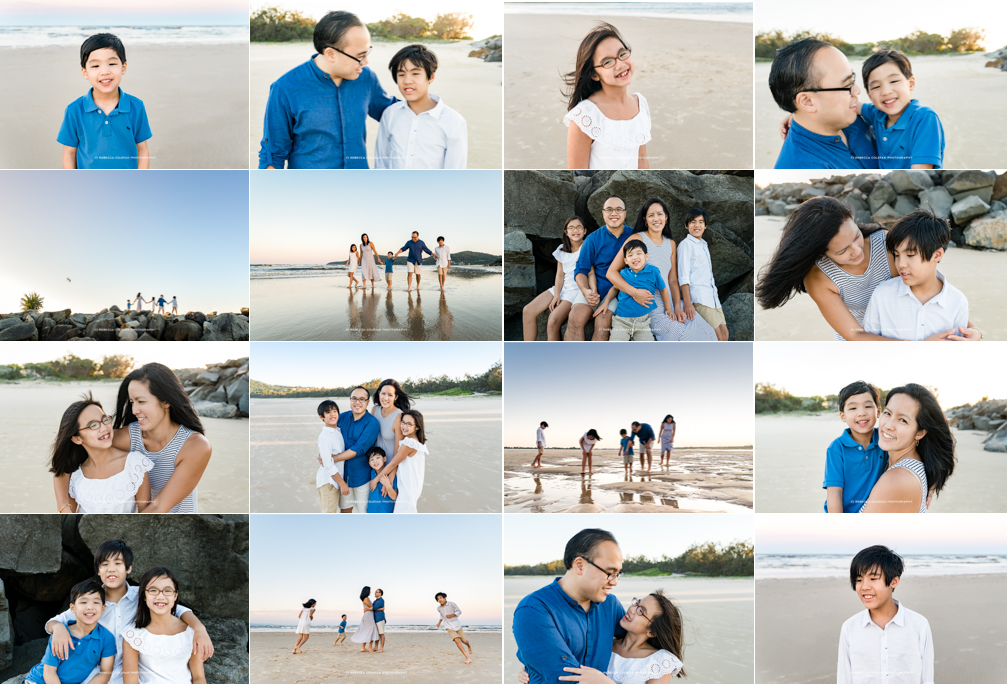 Rebecca crafted stunningly beautiful images of our family, a seemingly impossible task with three young children.
All aspects of our portrait session were top-notch: detailed communication and coordination before the shoot; interaction and engagement with family members; her mastery of composition, posing, lighting, and background; image post-processing and photo selection.
Rebecca explained her expectations and commercial details clearly and quickly. She is personable and engaged our children well. She abudantly understood the logistical challenges of a family shoot, and addressed them from the planning stages. She set timeline expectations, and over-delivered. The whole experience was very smooth.
The best way to describe how I feel about the images is proud and relieved. The wide shots are legitimately beautiful on their own right, which just happen to include my family. I'd be proud to display them as artwork. Relieved that Rebecca captured a few full-family portraits — which are logistically difficult and elusive.
We would definitely recommend Rebecca. Everything regarding our session exceeded my best expectations for in the end, we received not simply family portraits, but legitimate art.
Her work speaks for itself.
If you like what you see, feel a connection with my work or have some questions please send me a message, I would love hear from you 🙂
Office hours are Monday – Friday 9am-5pm