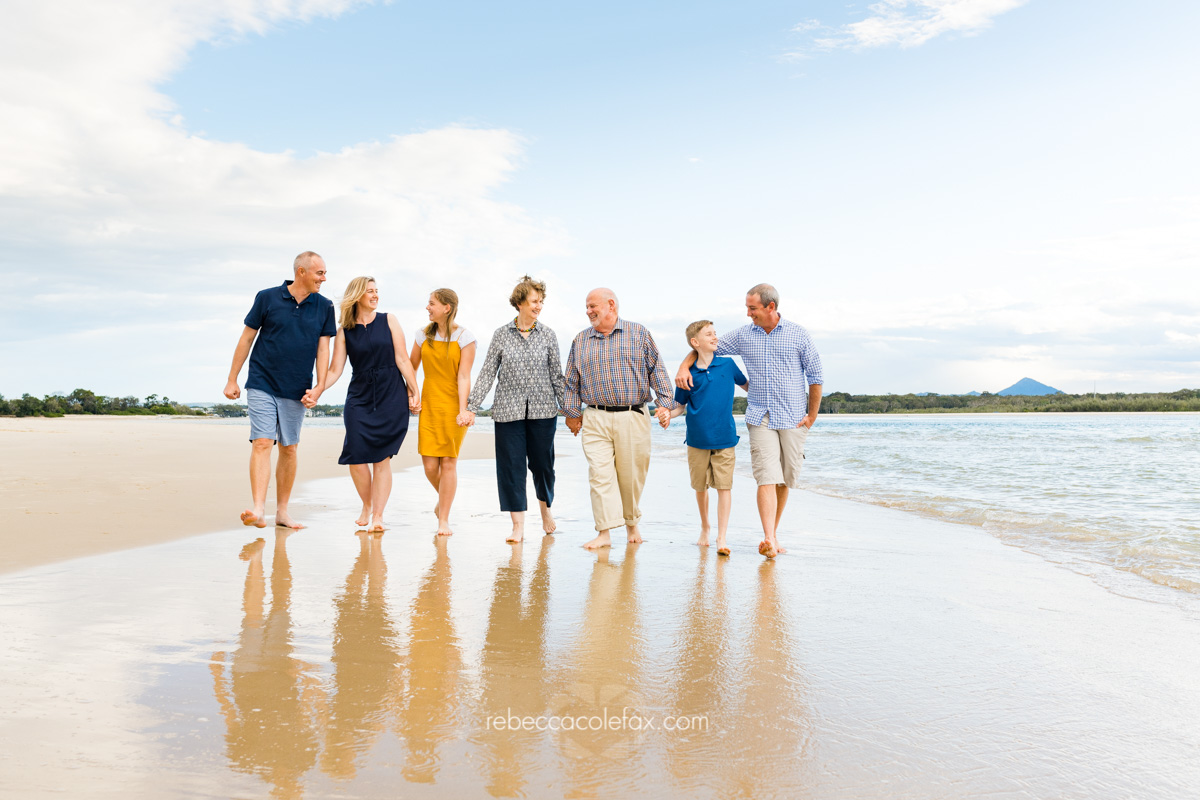 We choose Rebecca Colefax because we love the clarity and calm expanse of the images. And her Instagram page. Love.
Who knew photography could be so relaxed and enjoyable?
Rebecca embodies calm, personable professionalism as a photographer. She made our beach shoot so much fun, I don't think any of us believed it was going to be as easy and as enjoyable as it was.
We asked for photos to capture the family celebrating a special birthday, and have been given memories to treasure.
Our images capture so much perfectly – the personalities of our children, the relationship with their grandparents, and the incredibly beautiful beaches of Noosa.
If I were to choose one word to describe our entire experience it would be exceptional!
Thanks Rebecca, we couldn't be happier and can't wait to get them up on our walls. Thrilled. Absolutely thrilled. WE LOVE THEM!