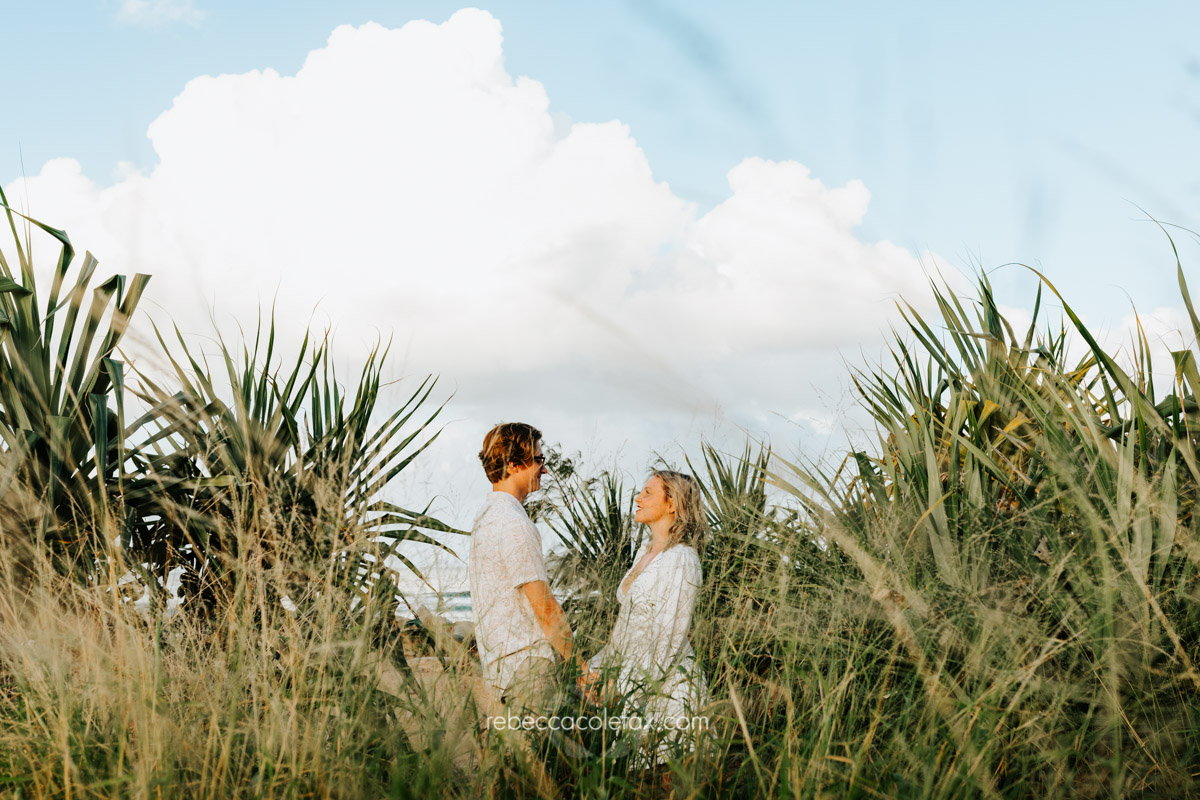 Engagement shoot in Noosa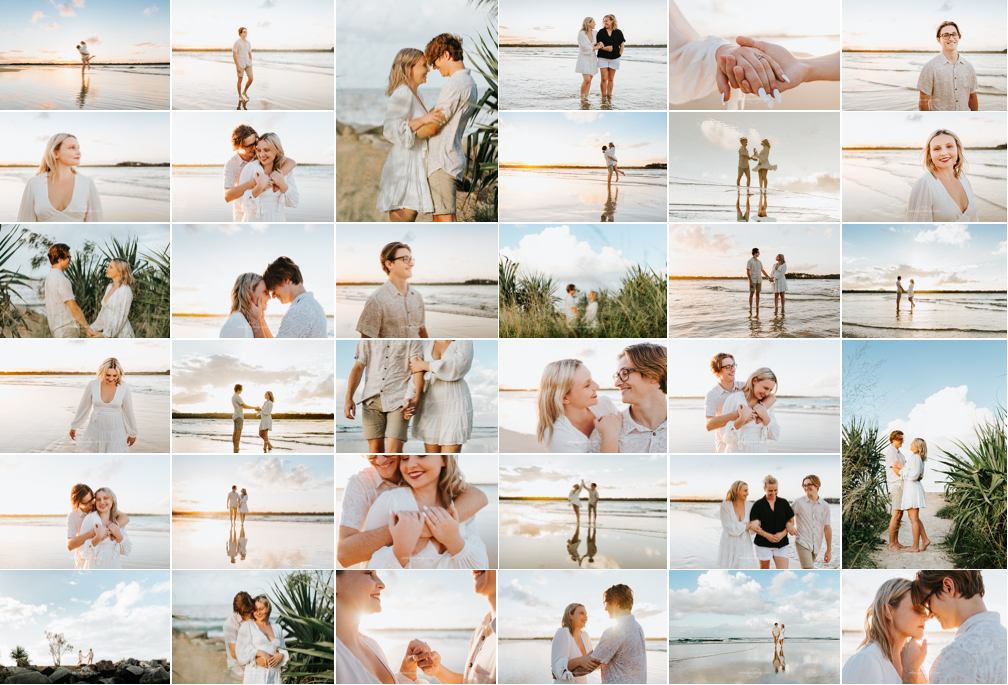 We love Rebecca's candid, warm and natural style.
Her information pack and package choices were easy to understand and everything she does is very clear. We chose her because the images from her Instagram posts and her website are divine.
Her client portal and payment facility were very easy to navigate, quick and user friendly and the welcome guide was really helpful.
Talking with Rebecca helped to reassure that we were on the same page as far as style and look was concerned. Rebecca is also very professional and experienced and was fantastic in offering suggestions.
Rebecca made Henry & I feel very comfortable and she gave us plenty of tips and suggestions to help us pose for a photo naturally. The whole experience was easy-going, intimate and we felt very comfortable taking photos in public.
We were kept up to date every step of the way and to know what was expected after the shoot as far as timeframes and explaining the process was very helpful.
We were blown away and excited when we first saw our photos. They were everything we imaged they would be and more and we could not wait to share the gallery with family.
The feature of being able to create different lists and highlighting favourites was very easy. The images were large making it easy to see and choose our favourites and we loved that she offered printing options. The floating fine art prints appealed to us the most.
If we could sum up our experience in one word it would be 'Stunning'.
Rebecca is a truly talented, professional and easy-going photographer. Rebecca made our engagement shoot comfortable and fun, she gave us wonderful tips to achieve a natural result and we felt she captured our love perfectly.
That evening Rebecca gave us a sneak peek of one of our images on her Instagram post and within 2 days had all of the images ready for us to view and share with family and friends.
We highly recommend Rebecca. and look forward to many more photoshoots in the future.
We cannot thank you enough Rebecca…we love our photos!!