YOUR SPECIAL DAY
Relax. The first thing I want you to do is take a deep breath and relax, I will help guide you to create timeless portraits, as well as provide enough space for real moments, expressions, and interactions to unfold.
I'll keep a watchful eye on the clock and will give you a nod when we need to speed things up and/or make the next move. If you want or need to make changes to the plan, I'm totally flexible and will go with whatever works for you!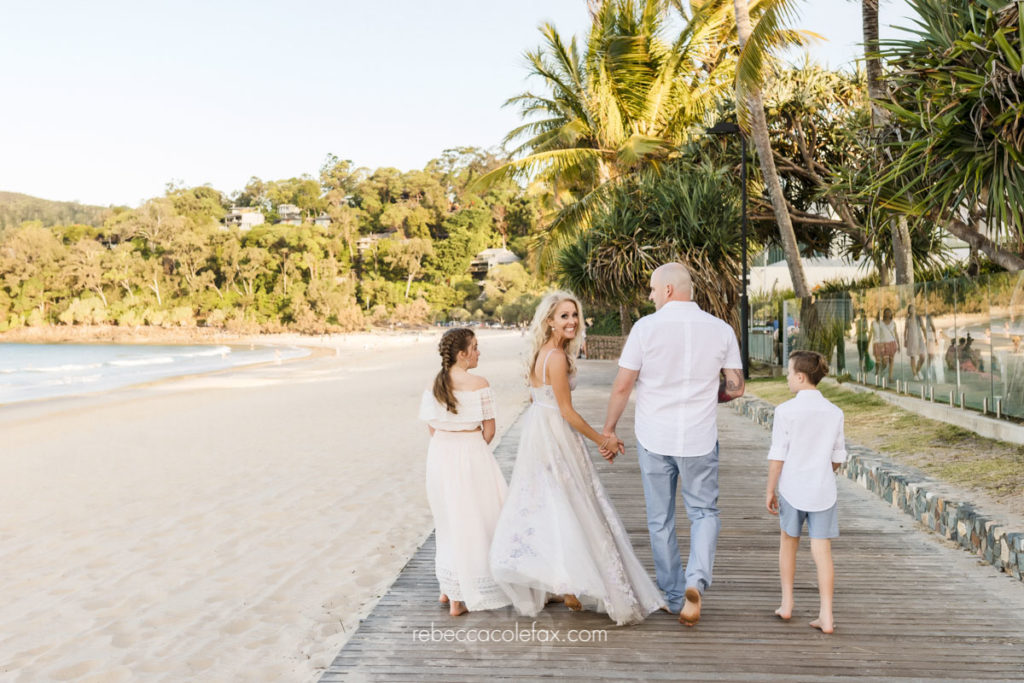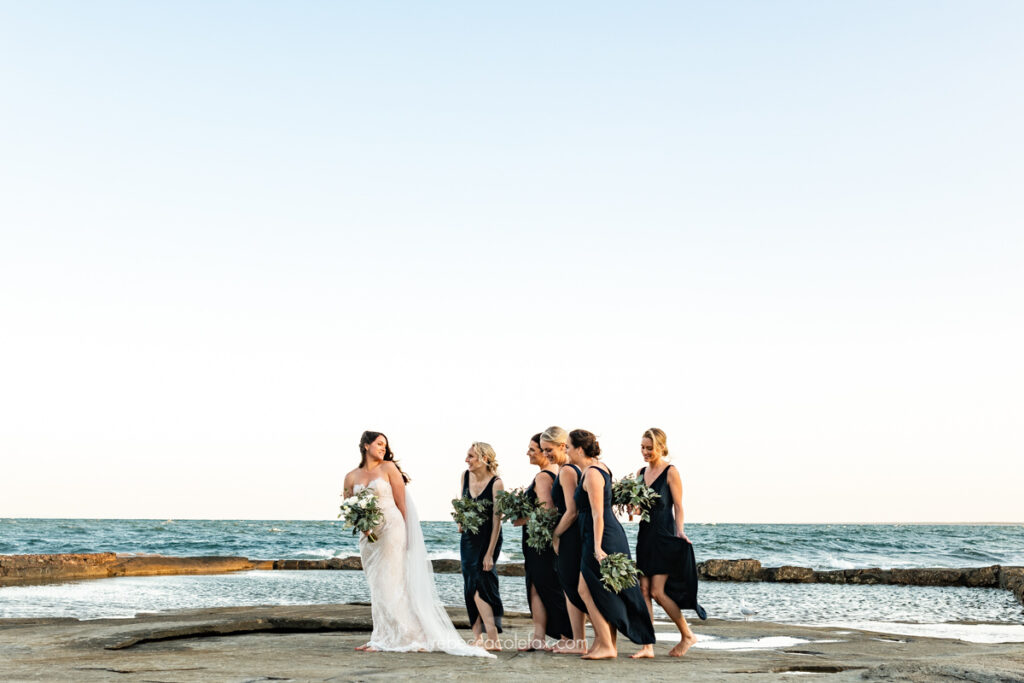 PLANNING
Questionnaire. As we get closer to your wedding date you'll receive a detailed questionnaire that helps me prepare for your special day. Here you'll be able to tell me all about your plans, who your suppliers are and any little details you think I need to know.
Within the questionnaire you'll also be able to supply a preferred family and group shot list. These photos will be taken directly after your ceremony. The list will be printed and used on the day as I want to ensure no one gets left out. The MC's assistance with gathering people would be greatly appreciated. I like to work as quickly as possible to achieve these captures and not leave your guests standing around for too long.
A Time Plan can be customised to suit your needs and include anything you want. A realistic and well-organised schedule will enable you to get the images you dream of, as well as enjoy a relaxed experience. Below is an example of a time plan for a 4-hour wedding + sunset feature photos.
Tip: If you are having photos taken at dusk please goggle the exact sunset time (it varies monthly) and create your plan going backwards.
1:30 pm to 2:30 pm Groom getting ready (allow 1 hour)
2:30 pm to 3:30 pm Bride getting ready (allow 1 hour)
3:30 pm to 4:00 pm Wedding Ceremony (generally 1/2 an hour)
4:00 pm to 4:30 pm Group photo and Family Photos (allow 1/2 an hour)
4:30 pm to 5:30 pm Feature photos of Bride, Groom, and Bridal Party (allow 1 hour)
If your feature photos include the bride and groom only (allow 30 min). Any additional time will be used to photograph your reception details and cake
Night portraits are not my specialty. When determining your timeline please consider what is most important to you and what you want to do with your images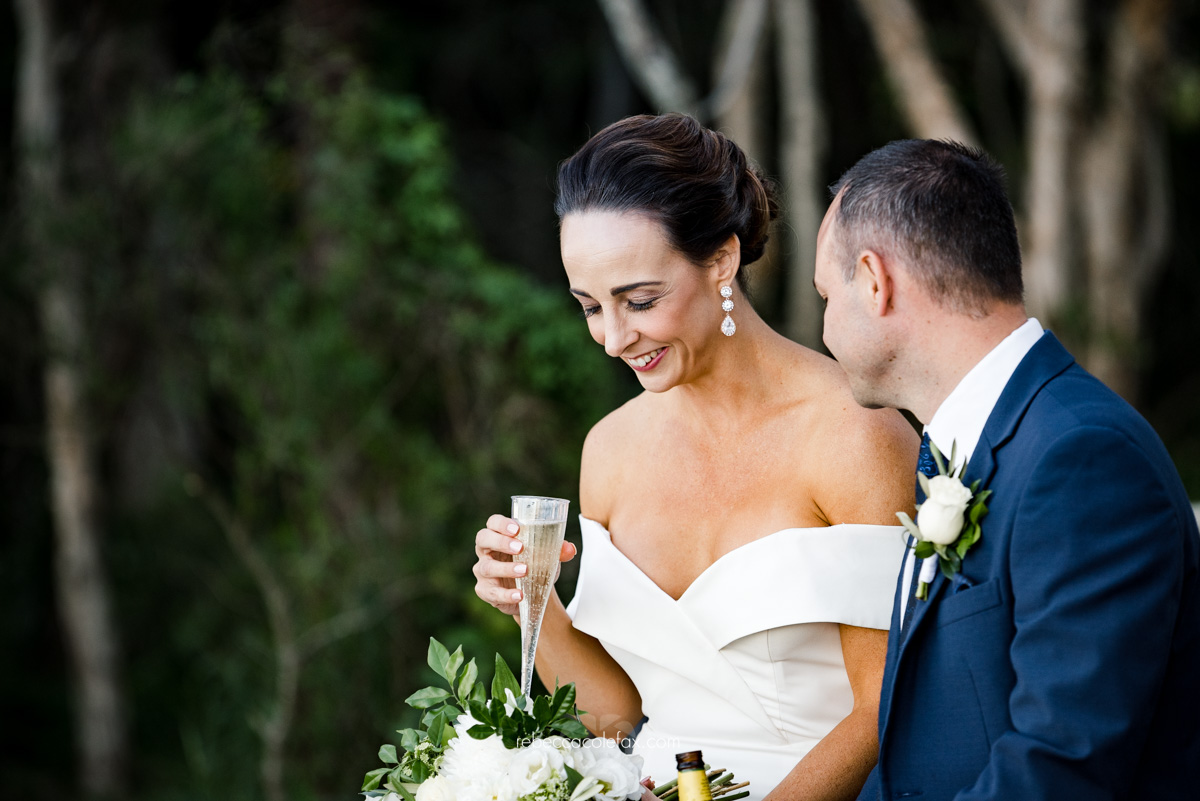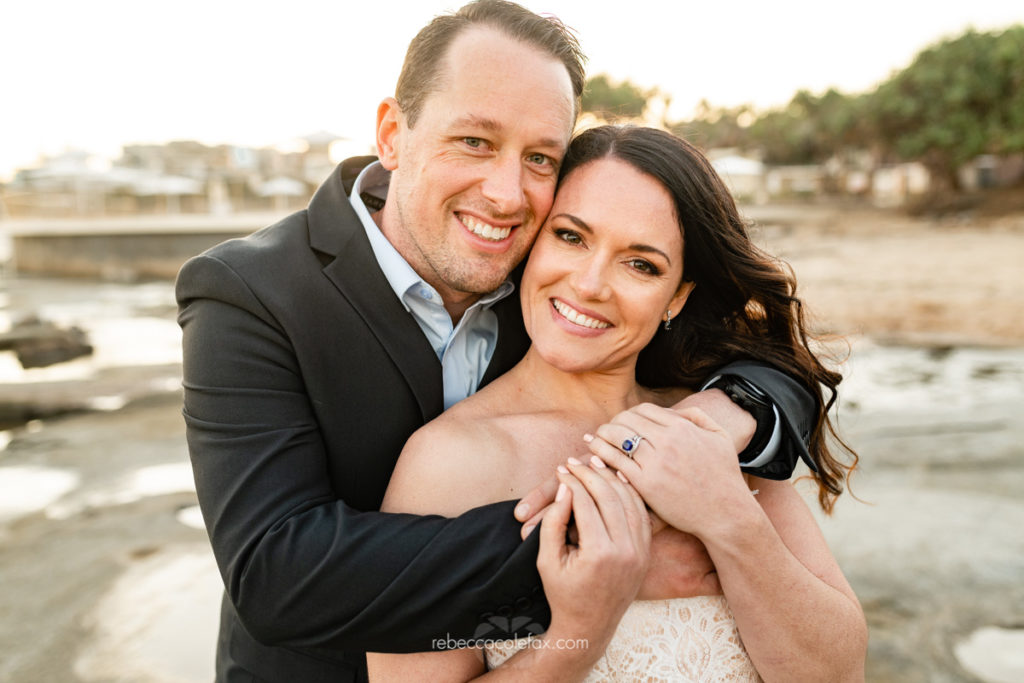 Location photos. With or without a bridal party these shots are a lot of fun! Travel logistics and times need to be considered in advance.
Weather. Your shoot will still proceed in overcast or very light rain conditions and as long as it is safe to do so. In the presence of torrential rain, hail, or lightning your wedding will be photographed inside. Having umbrellas and a wet weather backup plan is highly recommended!
Your vision Communicating your vision allows me to prepare, coordinate and deliver the results you want.
NOOSA CEREMONY LOCATIONS & SUPPLIERS
To assist your wedding planning, and as a courtesy, below are some direct links to some of Noosa's breathtaking locations and my favourite wedding suppliers.
Permits All beaches and parks are available for ceremonies, except Noosa Main Beach between First Point and Middle Groyne. If you wish to hold your wedding in a reserve or on a beach, you are required to apply to Noosa Council. If you wish to hold your wedding in the Noosa National Park or Tewantin National Park, you are required to apply to the Department of National Parks, Sport, and Racing.