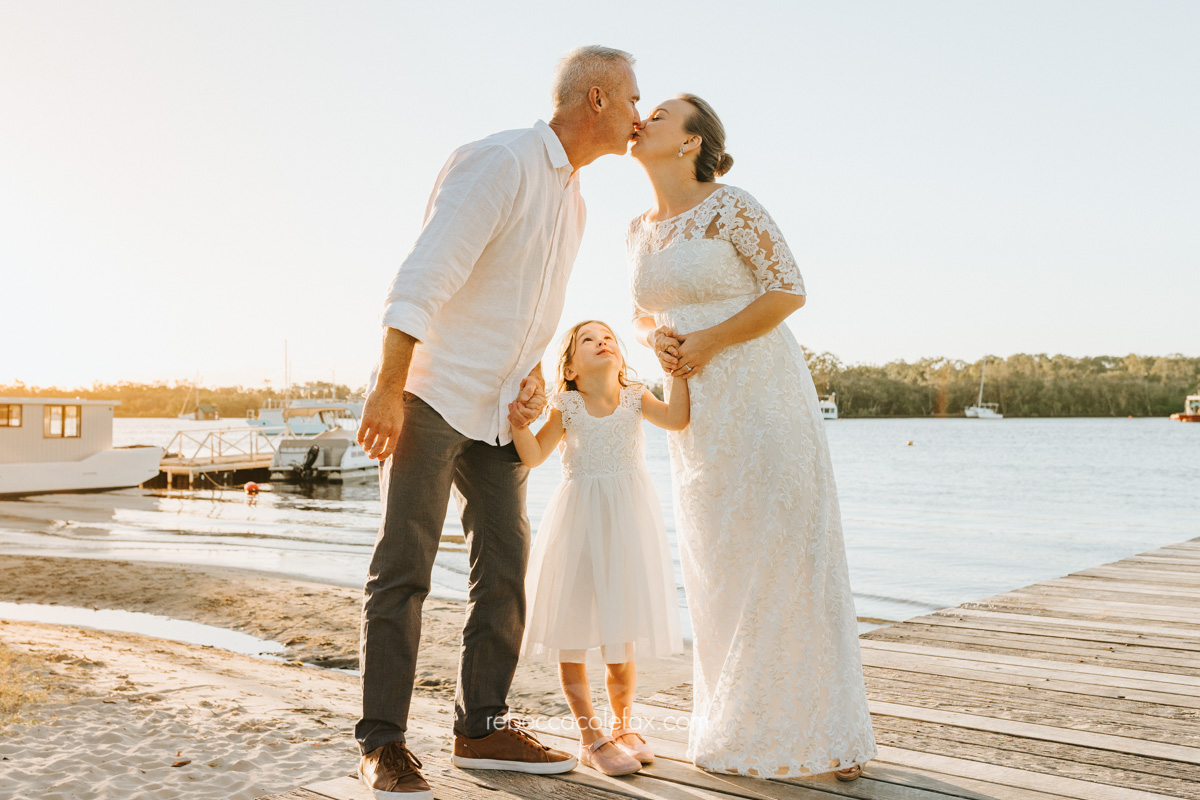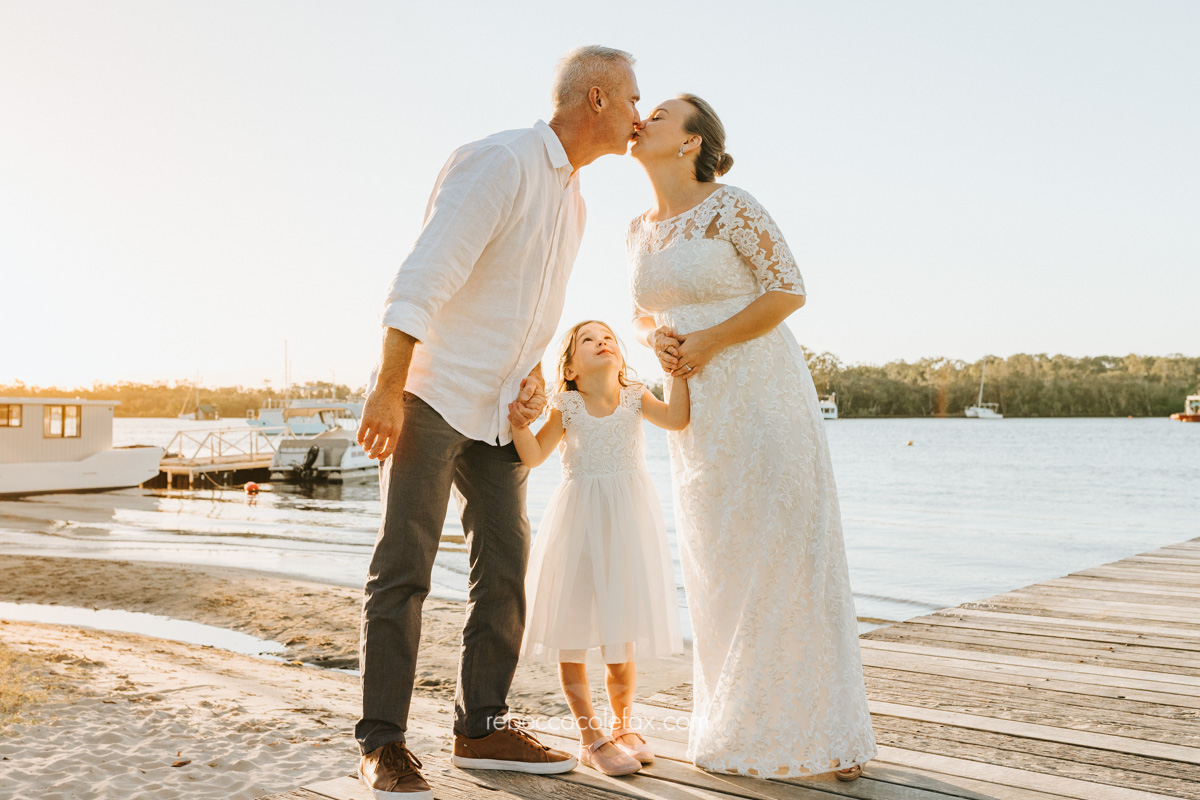 Noosa River Intimate Elopement
I loved Rebecca's portfolio and her style – happy and natural photos. I also loved the ones she takes at the sunset and I wanted a similar photoshoot with those colours.
The information pack she provides including package choices were very easy to understand and user friendly and the phone consultation she provides is very beneficial. I loved that we could discuss details of the photoshoot and best times before our special wedding day.
During the photoshoot we felt very relaxed and comfortable. We love the photos and the communication after the session was very helpful. 
The best way to describe our entire experience, would be very comfortable and relaxed.
Rebecca is professional, experienced and a very easy to work with. We highly recommend.