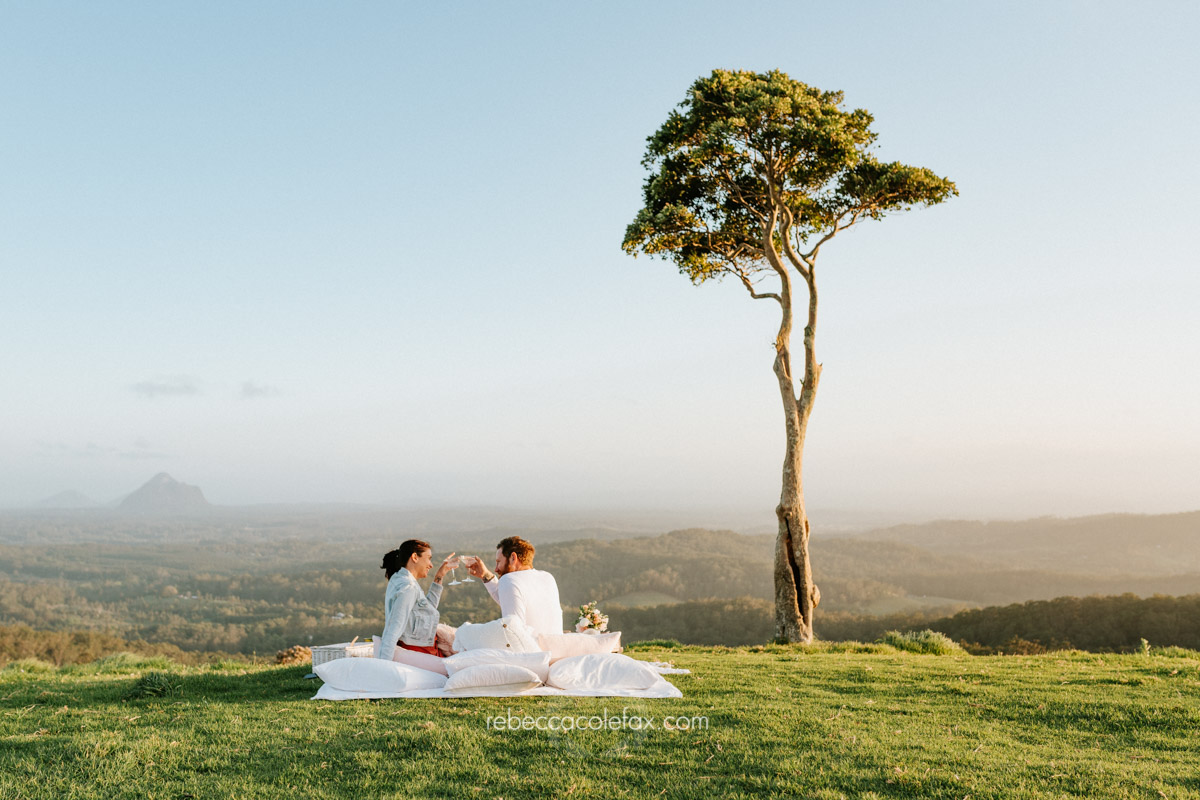 Maleny One Tree Hill with a Noosa Picnics and a Photoshoot
Rebecca was recommended by Noosa Picnics and we are so happy that we went with the recommendation.
We looked through Rebecca's Instagram account and we really liked her style of photography. Her client portal is so easy to navigate and we were impressed with how it was all set up and had all the information available in one spot.
The phone consultation we received was so good. She gave advise on outfits and what to expect at the location. This information was priceless. She also arranged the shoot to be at the right time for the lighting that we wanted.
We were totally at ease at the shoot. We both felt a little awkward going into the shoot as we had never done one before, but Rebecca put us at ease and she was so helpful with her direction and suggestions and we got all the shots we were after.
We were absolutely blown away. Rebecca really captured what we were after and we looked natural and not forced.
Amazing! We absolutely would recommend Rebecca and will be keeping her in mind for our family shoot!