As a member of the Australian Institute of Professional Photography (AIPP), I choose to regularly participate in industry related events in order to improve my skills.
It costs a lot of money to maintain an annual membership and even more to enter events. The crazy thing is, I don't win any money! So why do it you ask? Because these events push me to improve, which in turn, helps me deliver the very best for my clients!
For those that are unfamiliar with the AIPP, there are two awards that take place over the year. The first, being the state awards (for me this is QLD or QAPPA's), and the second are the nationals (APPA's).
You can enter up to 12 photographs into (QAPPA's), and if a photograph scores well you have the option of submitting into the nationals. You may enter only 4 prints into (APPA) so its best to pick the ones that may have scored well in the sates and that you think might do well.
This is my fourth year entering and I was thrilled receive;
2017 finalist award for the Queensland Newborn Photographer of the year.
And my first ever silver distinction at APPA's.
To receive an award, the photograph needs to be original in its idea, but it also needs to tell a story, have impact as well as be technically perfect!
I spend days and weeks brainstorming new ideas, shooting and sometimes re-shooting. Then hours selecting the ones I think are worthy, editing, re editing and then doing it all again because I cant seem to get it right. I then test print, edit again, re-print and finally send them to the awards. Its exhausting work!
So much of my heart and soul goes into each and every submission and having my work critiqued by some of the best in the industry can be a bitter pill to swallow. Yet, I strongly believe mistakes make you better, so every step I take towards bettering my skills makes me happy and ultimately my clients too 🙂
Receiving awards feels great for it signifies that my photography continues to maintain a very high standard, having said this, I've still plenty of room to grow and for that I'm humbled.
All this would not be possible without my clients. These beautiful people, not only entrust me with their gorgeous babies, they allow me to share their photographs with the world! I can't thank them enough.
To those who continue to share my creative journey, especially my family and close friends, vendors who create and supply the most beautiful props for me to work with, my print guru Andrew, the whole AIPP team, family and its sponsors. 
Thank you x
APPA – National Awards
Newborn Category – Silver Distinction Award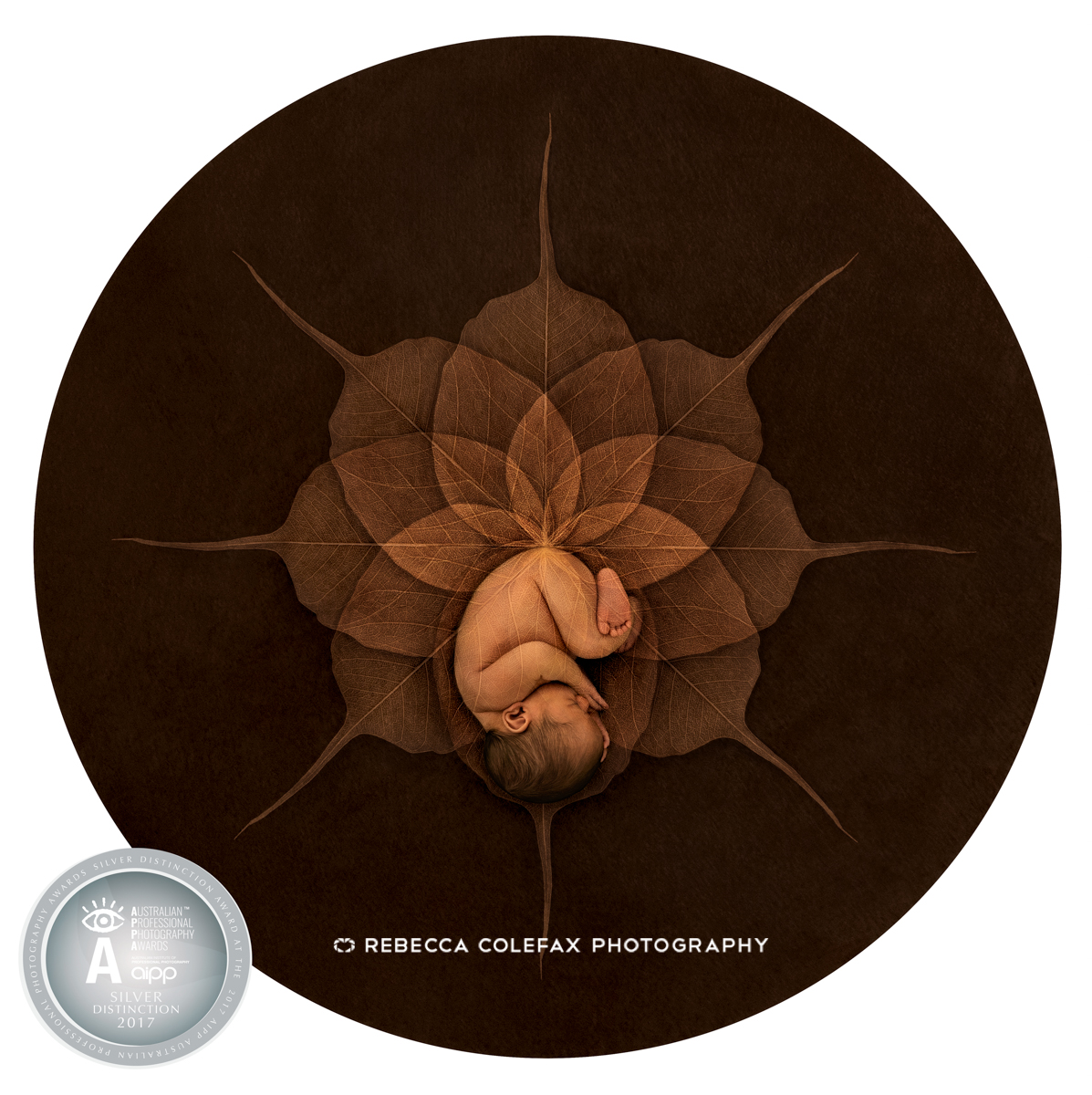 I went into this newborn session knowing exactly what I wanted to achieve. Taken in my natural light studio, it was created using a series photographs joined together in post production. The baby was photographed first, then a single leaf replicated to achieve the overall shape. Layers and layers of shadowing detail have been added to create a 3D effect, and if you look closely you will see the baby is within the leaves with only its head crowning. This photograph was certainly a labour of love but well worth it!
Newborn Category – Silver Award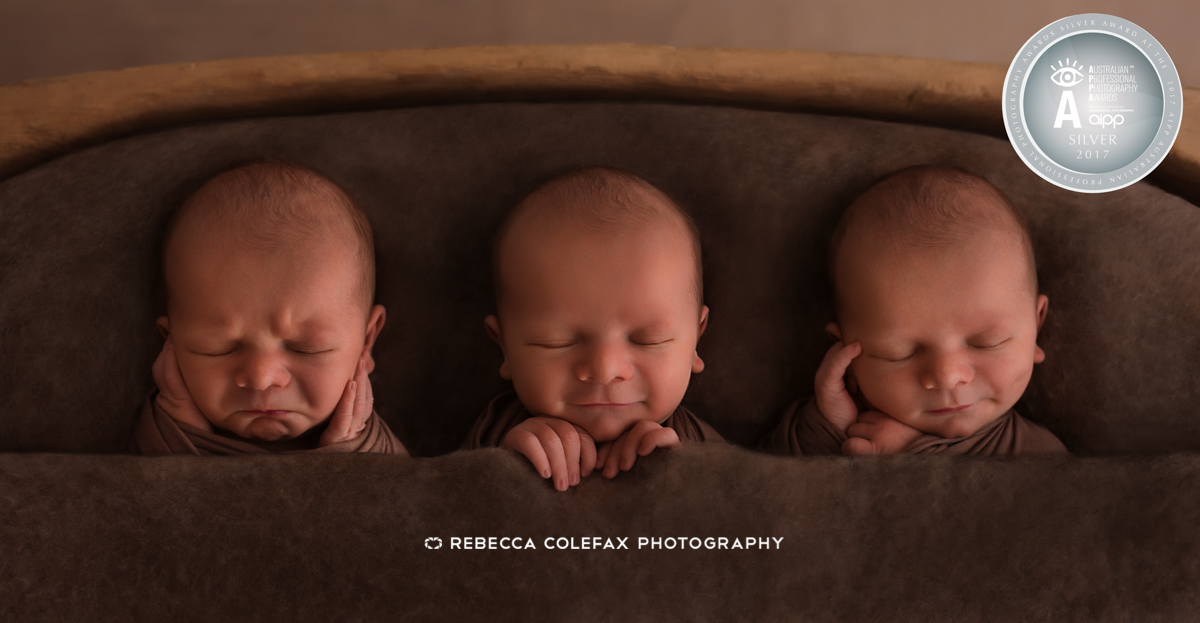 Taken in my studio using natural light, this and ONE happy little bubba boy. What I love most is that his personality makes me smile 💗 
Newborn Category – Professional Standard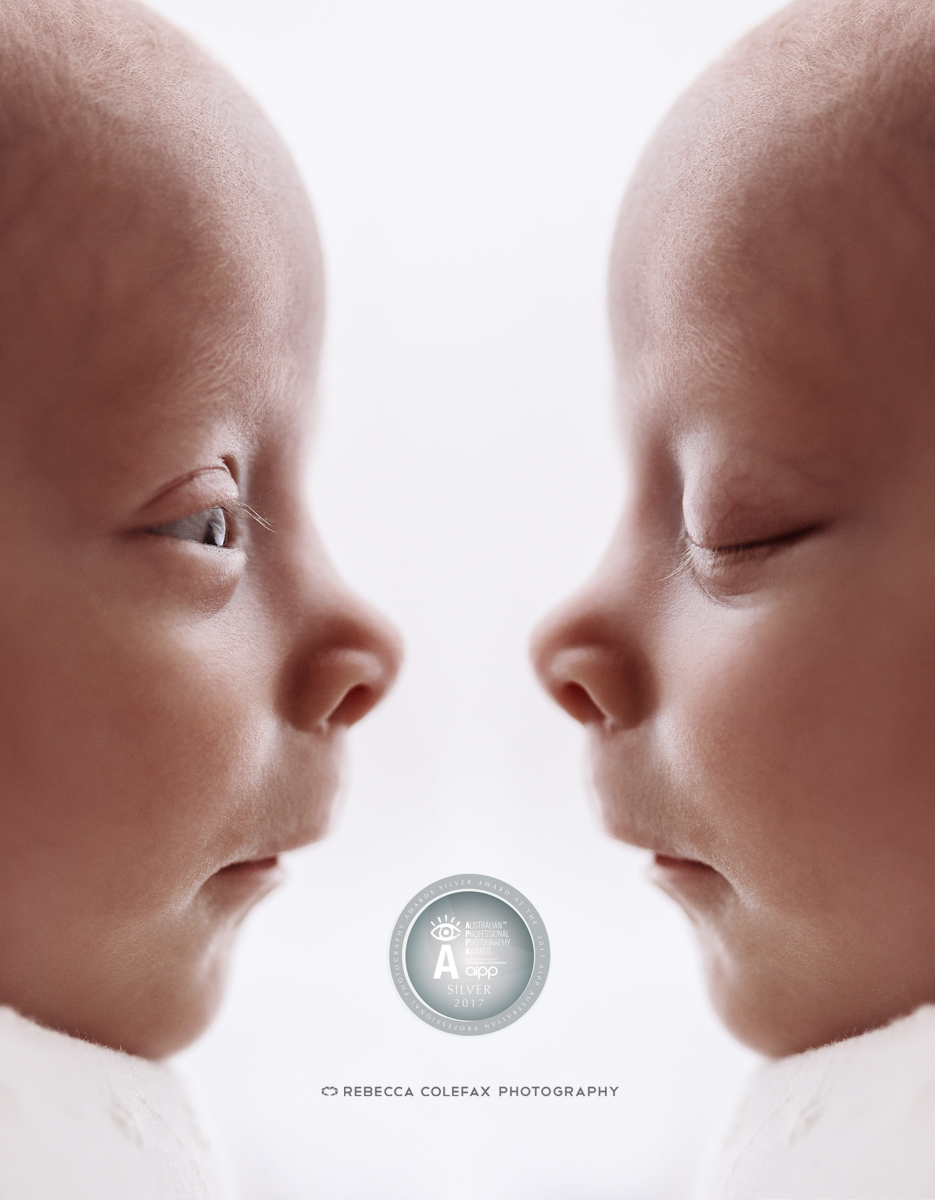 These gorgeous girls are indeed identical twins!  I felt this image had a story to tell and to have it acknowledged at a national level is huge! 
Newborn – Professional Standard
I entered this photograph because of its originalality. Being a mother myself, I know how important those tiny features are and love nothing more than capturing the details that matter most. If you look closely you will see that the hair line actually looks like a thumb print, and her mother said to me…'it looks like she's been touched my an angel'
QAPPA – State Awards 
Newborn Category – Silver Distinction Award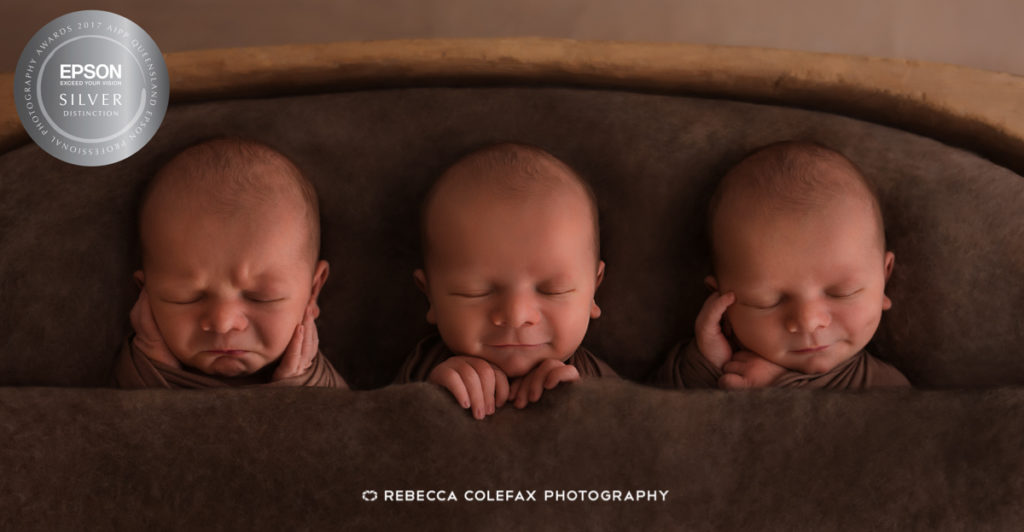 Newborn Category – Silver Award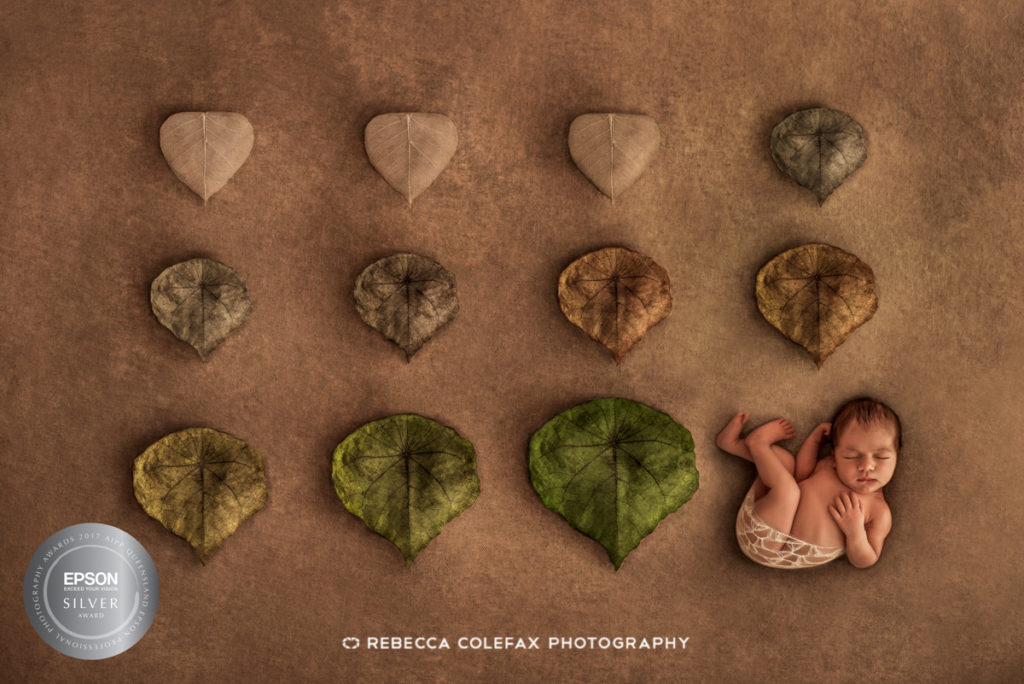 Newborn Category – Silver Award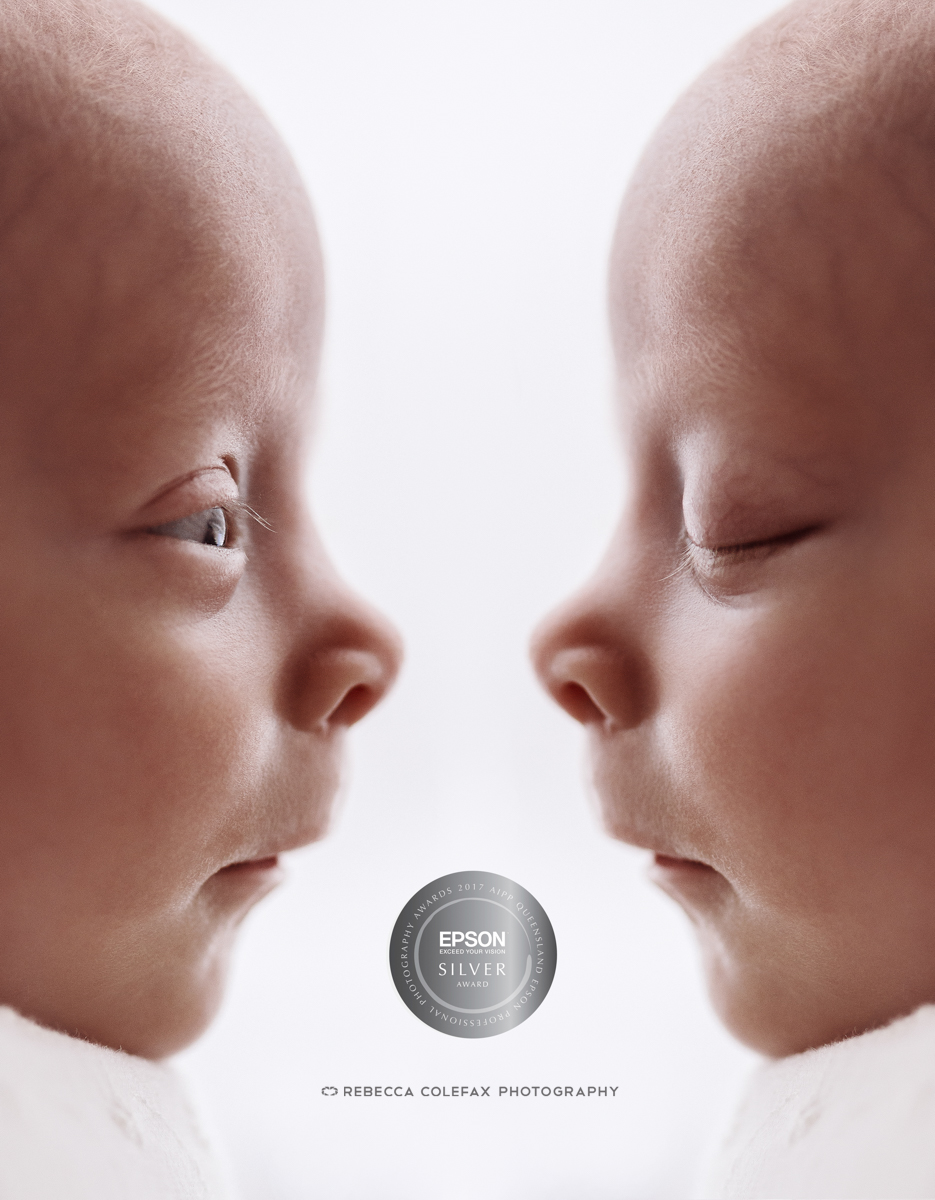 Newborn Category – Silver Award