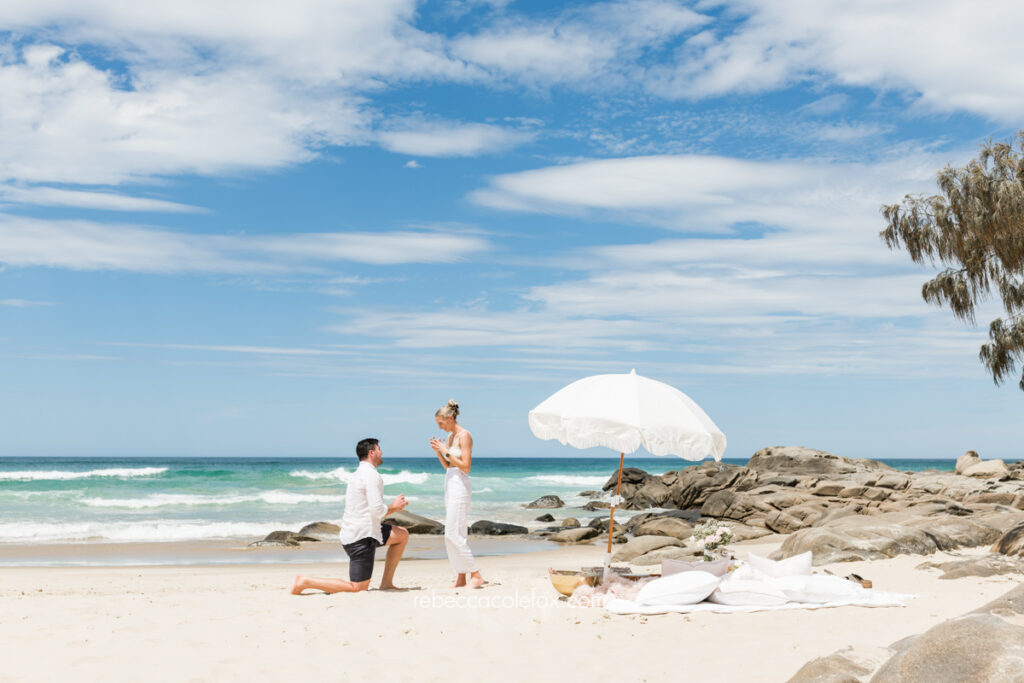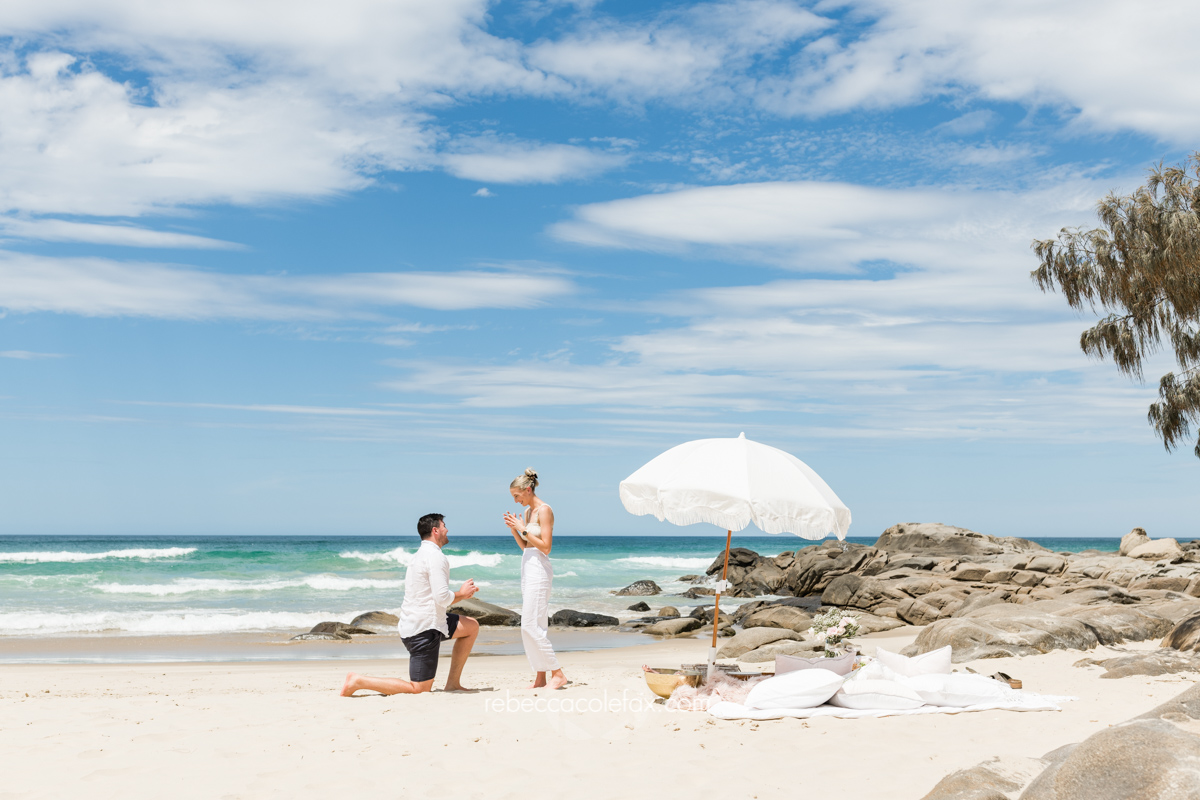 PROPOSALS
Before you arrive. I will have positioned myself not too far away to achieve the best shot. You'll see me with my camera ready and whilst I do my best to be discrete and keep out of view, in some instances (such as the beach or open field) there is no where to hide!
I understand how nerve-wracking this moment may be for you, but please try to;
GO SLOW!
Lead your partner in by the hand
Place everything you are carrying out of view and remove ALL sunglasses
Say a few words
Drop to your knee (stay there longer than you normally would)
Your positioning. In my professional experience, it works best when you stand in a clear open space and position yourselves with side profiles to me. This way I can see both of your faces.
Achieving the shot. My first priority is to capture things as they naturally unfold, so if you leave your sunglasses on please don't worry! After your proposal I will introduce myself, ask you to re-enact the proposal (taking care of little details to guarantee the perfect shot), capture some closer portraits, ring photos etc, then leave you to relax and enjoy.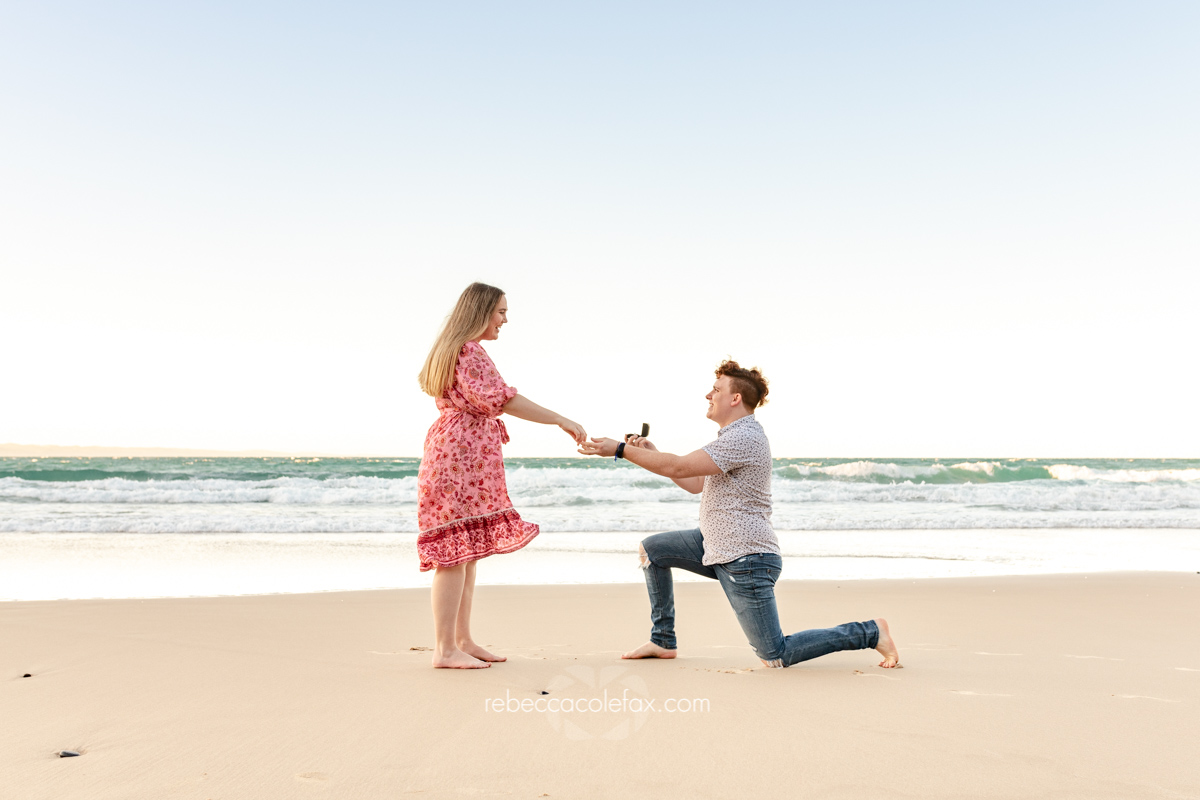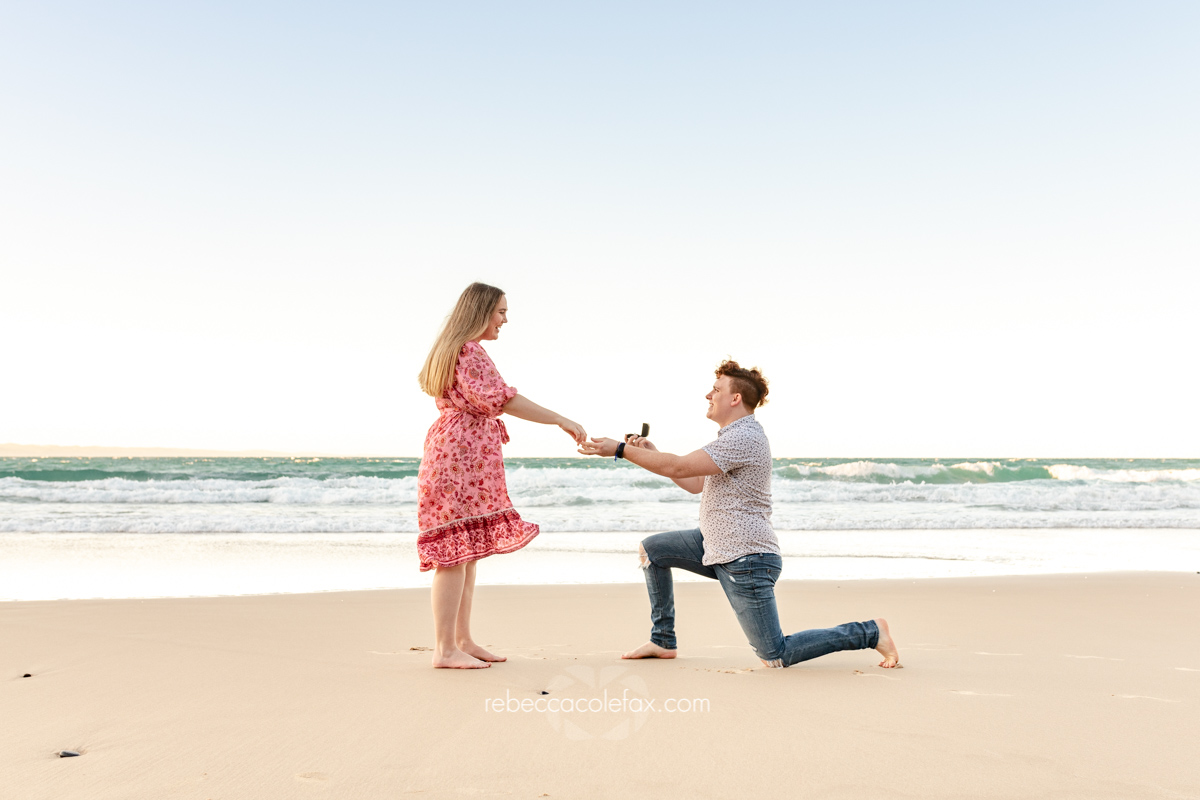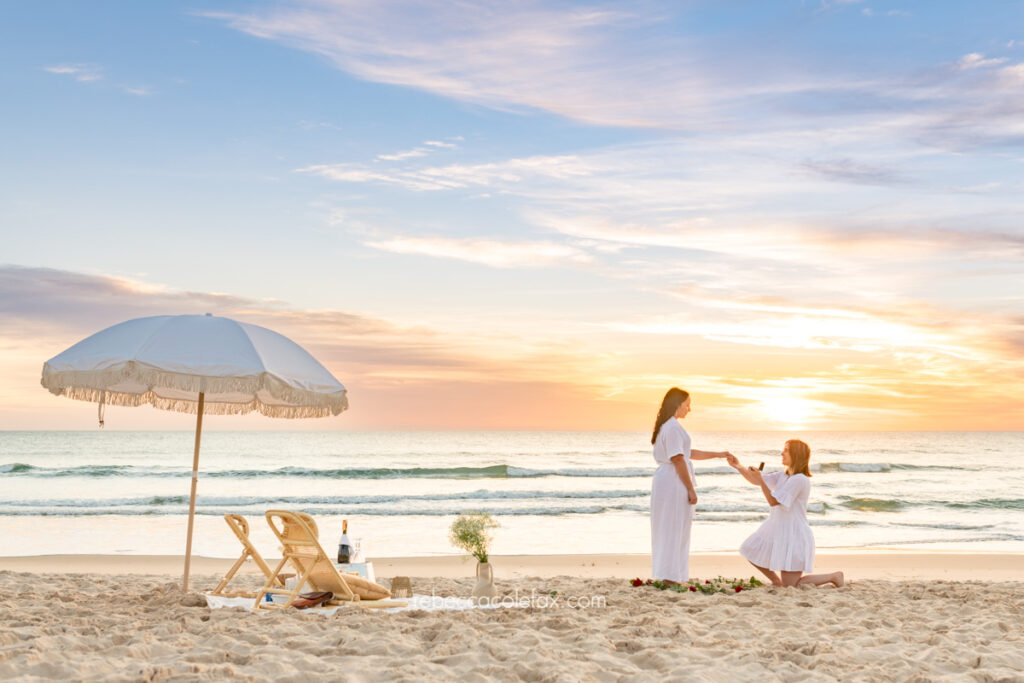 NOOSA PICNIC PROPOSALS
Noosa Picnics and I have been working together for over 10 years, and we are proud to have streamlined our services to make it the best and most enjoyable experience for you! We work behind the scenes to get everything just right. Discussing the timing, location, weather, and tides to create something special just for you.
Katrina will text you all the details on the day and you can guarantee I'll be there……..just like magic!
In addition to the tips above, below are some recommendations specific to picnic settings:
Stand in a clear open space about a step away from the setting
We'll place a flower where we think you should stand, if you don't see it don't worry.