Sunshine Coast Baby – 2018 Edition
First published in 2016, Sunshine Coast Baby originated as a print publication of baby businesses on the Sunshine Coast of Australia.
The brainchild of Natalie Stokell of Placenta Vitality it was born after Natalie found herself at networking events with a stack of flyers from other birth professionals to give to her own clients.
She thought how much easier it would be if everything was in one place for her to give to her own clients, and for others in the baby business field to give to their clients too.
Sunshine Coast Baby has now become a trusted resource for new and existing Mamas.
Having a baby is a new phase for many people, and it can be hard to know where to turn to for information to guide you in this time.
The guide provides parents with a quick and easy reference to high quality baby and Mama related businesses on the Sunshine Coast.
It also provides interesting stories about businesses, products and services they can make use of to help them in their parenting journey.
CLICK HERE TO DOWNLOAD YOUR 2018 EDITION!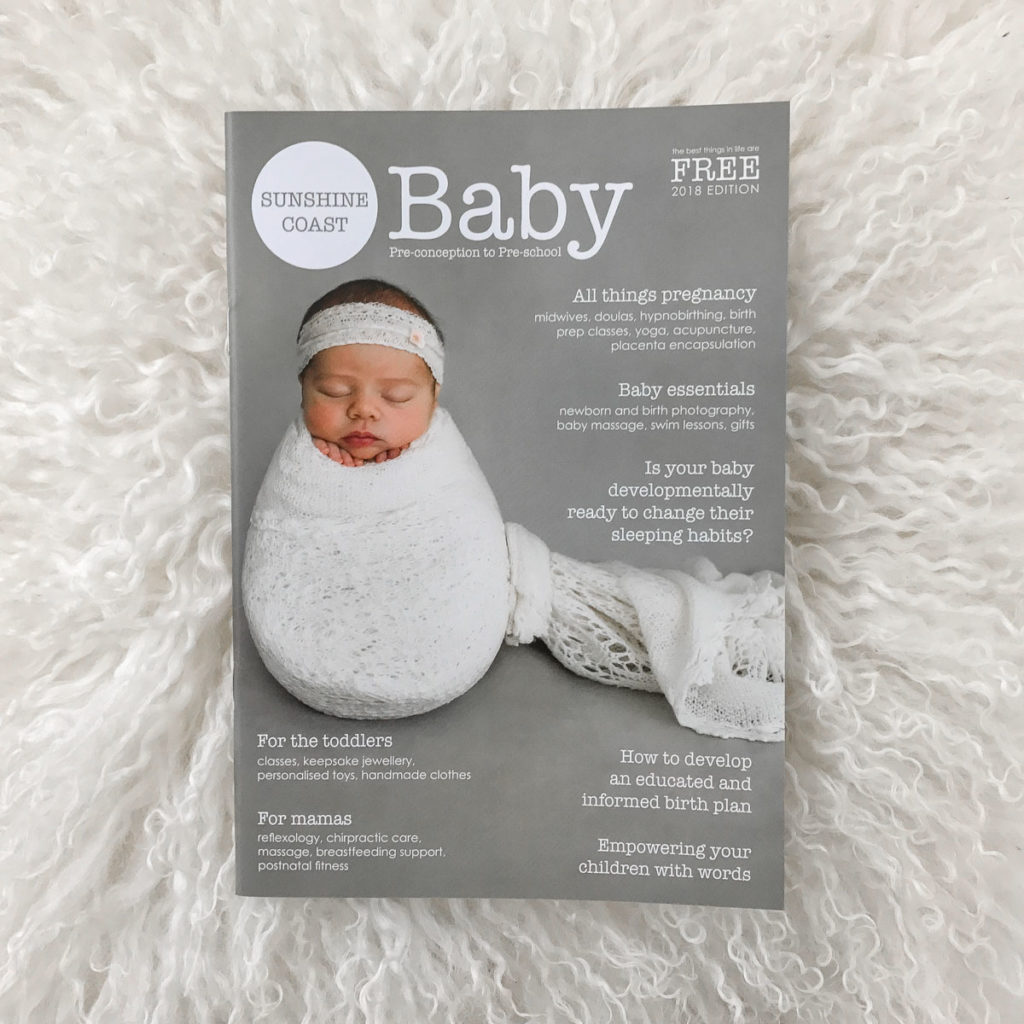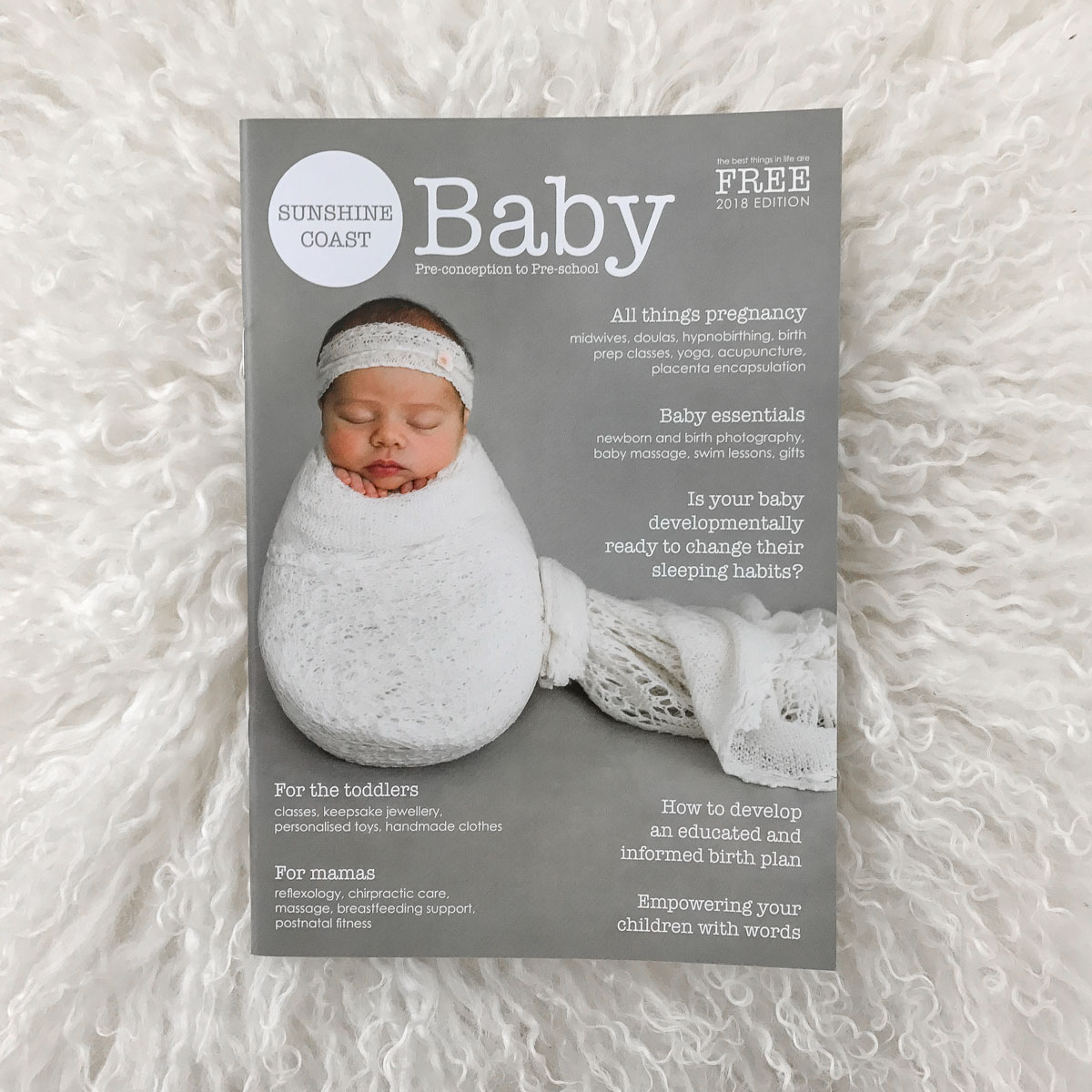 For more information about this gorgeous publication please click here: https://www.sunshinecoastbaby.com.au
Thank you Natalie, we all appreciate your hard work and dedication!