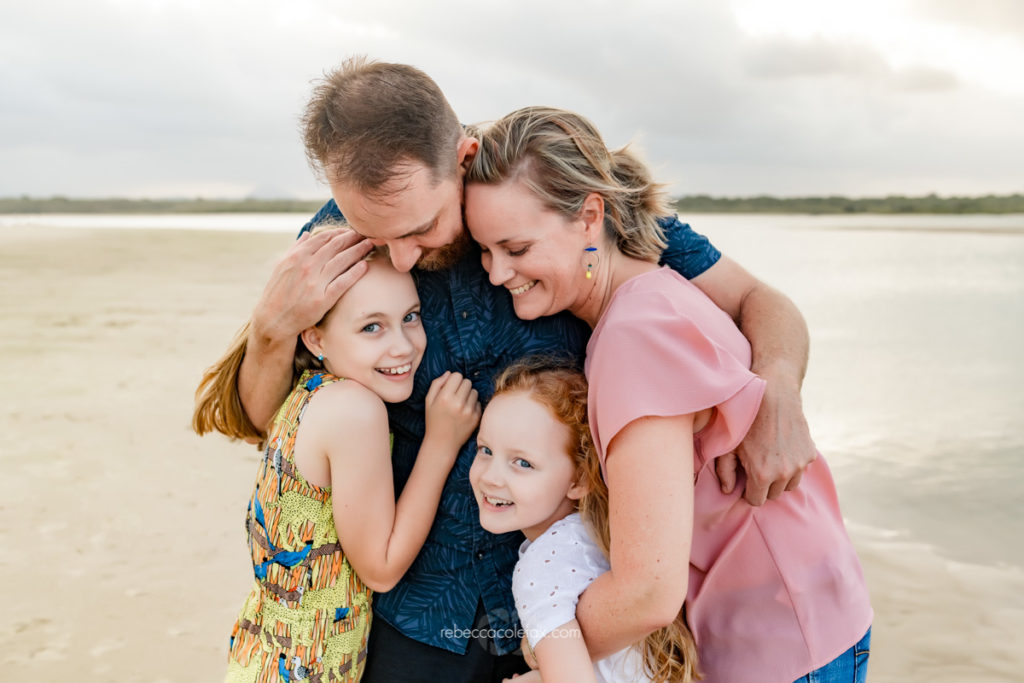 OFFICE HOURS
My office hours are Monday to Friday 9 am to 2 pm AEST. I've set up an auto responder to reply to emails while I'm in sessions, or when I'm out of the office, but you can expect a reply within 24 hours. If you have a session scheduled after these hours and need to touch base, I'll keep in touch, don't worry.
WHEN TO BOOK
I'M HOLIDAYING IN NOOSA – WHEN SHOULD I BOOK?
First set your travel dates, book your tickets, flights, transportation, and accommodation then contact me ASAP. I'll check my availability and we can start planning. I often book out anywhere from 1-6 months in advance, and whilst I will always do my best to accommodate last-minute requests, it isn't always possible. To avoid disappointment, the sooner you contact me the better.
Once we've connected, I highly recommend reserving a date as early as possible during the first part of your stay/visit/holiday. This means we'll have a better chance of rescheduling should we encounter rain or unforeseen circumstance. Leaving your shoot to the end of your visit/holiday is not advised.
If you are wanting photos in time for Christmas, early October is the absolute latest you should be looking to have images available for ordering.
I'M HAVING A BABY – WHEN SHOULD I BOOK?
Maternity sessions are best scheduled between 32-36 weeks. Making a booking at the time of your 12-week scan is advised.
Newborn sessions. The arrival of a newborn is sometimes unpredictable, for this reason, I'll pencil in a reservation around your approximate due date and once the baby arrives, a quick text will allow me to provide a couple of date suggestions for you to choose from.
I'M PROPOSING OR GETTING MARRIED – WHEN SHOULD I BOOK?
ASAP! I only offer 4 of these sessions per month and they book out quickly. Reserve your date now!
FEES & PAYMENTS
WHAT CURRENCY DO YOU USE?
All prices are in Australian Dollars (AUD), and are subject to change without notice yet are honoured at the time of booking.
WHAT IS A SESSION FEE?
A session fee is required to reserve your date and secure my photography services. Unlike other photographers who have a single fixed fee, I offer a variety of solutions. Providing you with the ultimate flexibility is one of my specialties.
A session fee is non-refundable, yet transferrable and applies to all bookings. I commit to attending your session, reserve/hold the date for you, and make no other reservations for that time. I turn away other potential bookings to accommodate your reservation thus if cancel or do not show up, the session fee will be liquidated as damages to compensate for the loss of business.
DO YOU OFFER DISCOUNTS?
Returning clients receive an extra 3 digital images as a gift (valued at $180), and referring clients receive an in-store print credit (valued at $100). Otherwise no.
I NOTICED YOUR PRICES CHANGED, WHY?
My prices fluctuate in order to keep up with market demands and the costs of running a legit business. Pricing is locked only when you secure your booking with a session fee, not when you enquire.
WHEN DO I HAVE TO PAY?
Digital packages must be paid in full either before or on the day of your session. Your favourite digitals will be made available for download once payment has been made in full. Print collections must be made in full before your product is ordered.
CONTRACT
My contract lays out absolutely everything I can think of related to your session. Put in place to protect you and my small business. Most questions will be answered by reading the agreement, which is readily available to access via your client portal 24/7. If you have more questions or need clarification, please ask before signing.
WHAT TO EXPECT
WHAT SHOULD I EXPECT BEFORE MY SESSION?
Once you complete the booking form and pay the session fee you'll receive a welcome e-guide including tips on what to wear. Closer to the day, you'll also receive a complimentary pre-shoot phone consultation to discuss timing, location details, and styling.
WILL YOU CAPTURE THE STYLE OF IMAGES I WANT?
When you book your session, not only will you have access to our welcome e-guide, but you'll also receive a custom-designed questionnaire and phone consultation to ensure you receive a seamless, personalised experience.
CAN I REQUEST AN SPECIFIC IMAGE?
I showcase some of the best work in my portfolio because that's what you do. This is not a promise that you can expect the same hero images from your session. I would if I could, but recreating an image, of a sunset sky, even from my own portfolio of work is out of my control and simply not possible. I'm here to help you feel relaxed so that we can create your own magic and hero shot.
Likewise, in no instance will I copy other photographers' images, or guarantee a particular capture. Every shoot is different; thus, your images will be unique to you.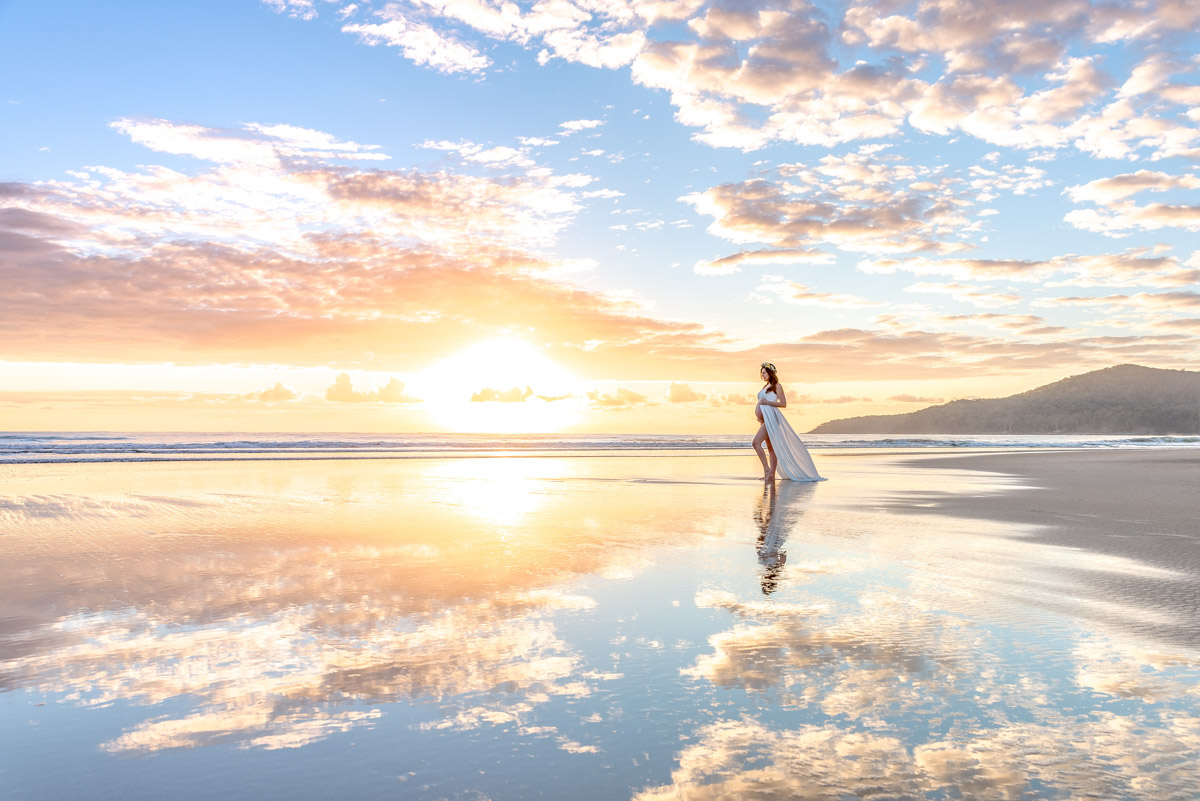 WHAT SHOULD I EXPECT ON THE DAY OF MY SESSION?
I work with the day and with the elements nature provides. Rather than a posed performance, I will let the session unfold and capture exactly what I see. I will also help guide you so that we can capture the natural/genuine interactions to fill your heart with joy. Plan to arrive 10 minutes early so that everyone feels relaxed. Home visits – when I arrive at your home please show me around, this way I can determine the best areas to work in.
WHAT IF WE HAVE GRUMPY KIDS ON THE DAY?
There's nothing I haven't seen, trust me. I have three kids of my own, four if you include my husband (did I say that!), so get how these things happen! It might be your tween going through a 'too cool' stage, a teething or screaming baby, a shy toddler, or a partner that hates having their picture taken. Please don't let this stress you out and ruin the experience. I am apt at dealing with these things and am there to capture a time in your lives that's real, with natural interactions, not cheesy, fake smiles.
WHAT SHOULD I EXPECT AFTER MY SESSION?
After your session and within 48 hours I will most likely post a sneak peek on my social pages. Sneak peeks can be really fun for the client (and the artist), but please remember, it takes time to prepare and is offered as a courtesy.
WHAT IS THE TURN AROUND TIME?
Your finished gallery will be delivered for ready for image selection within 1- 4 weeks of your session. If you do not hear from me by then, please check your spam as I always deliver before this timeframe.
Once the editing process is complete, I will create a personalised online gallery and invite you to view the finished results. Within the gallery, you can place a ♥ on your favourites and complete an order form to confirm your final selections. I'll then prepare your gallery for delivery and send you a link to download your chosen images. You'll also receive the opportunity to participate in an online design and ordering consultation. Here we can discuss which print solutions would best showcase your digital images and suit your style. All prints and products are handmade and delivered ready to enjoy.
CAN WE CHOOSE OUR IMAGES?
Yes and no. After your session, I will professionally select the best for every situation covered and edit those images for your final gallery. You will not see every photograph taken. This ensures my clients receive the quality and professionalism my reputation maintains.
You will receive around 2x to 3x more than the amount included in your package. For instance, if your package includes 20 images, I'll select and retouch 40 – 60 to showcase in your finished gallery. From this amount, you'll be able to choose 20, purchase extra photos, or request package upgrades for an additional fee.
HOW LONG DO I HAVE TO CHOOSE MY FAVOURITES FROM THE GALLERY?
You will have 7 days to select your favourites, download your digital files and choose the photos you would like printed (according to your package). If you do not choose within this timeframe, your gallery automatically expires and there is a $25 access fee to open the gallery again. This strict timeframe ensures all my clients receive their photographs in a prompt and efficient manner. To open a gallery again and provide access for 7 days is $50.
DO YOU OFFER AN EXPRESS DELIVERY?
If you want your images in a hurry, I offer an express service for $300 which turns around images within 7 business days. I only accept two express deliveries per month.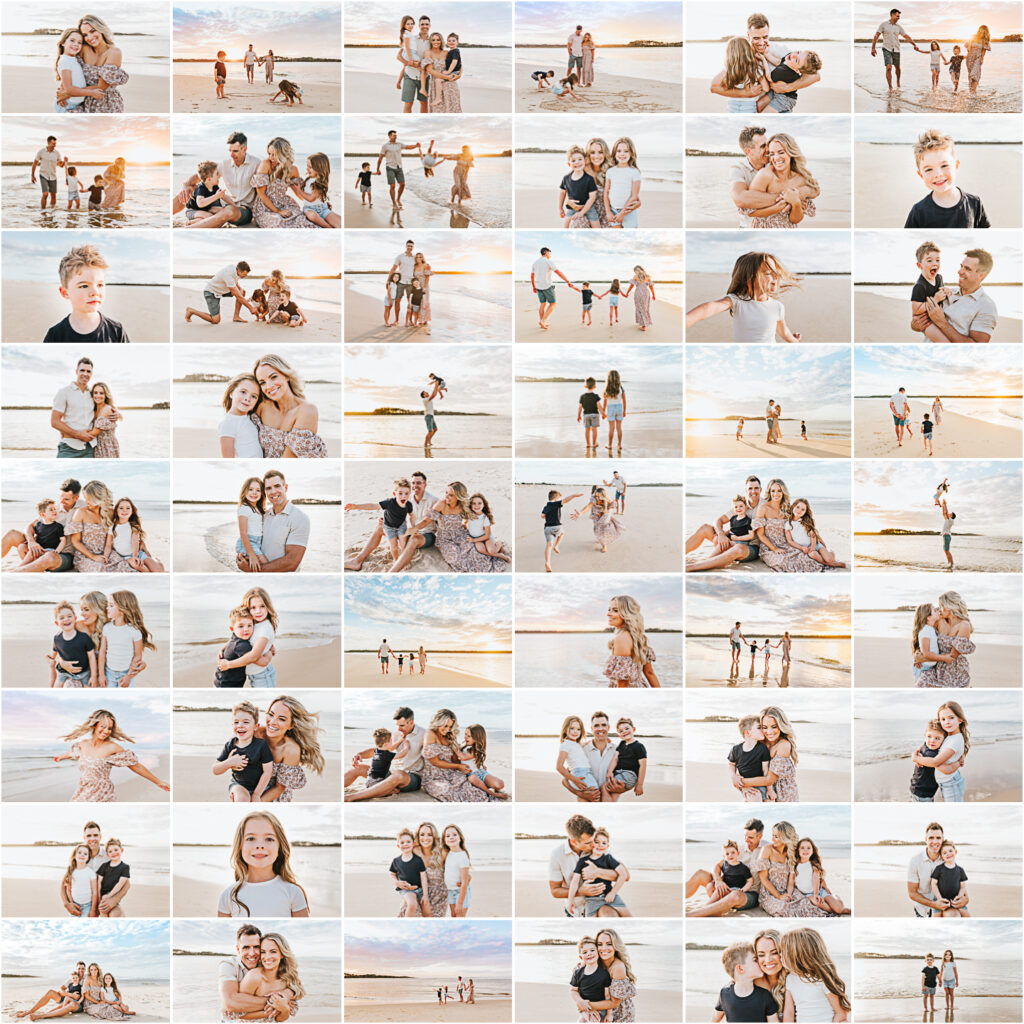 LOCATIONS
WHAT ARE THE LOCATION OPTIONS?
Whether it is on the coast, in a rural location, in the rainforest, in your home, or in a wedding setting, I can travel anywhere!
Your Home I travel to you and document beautiful memories within your own space. These sessions do not include props, blankets, or studio-style equipment, rather they focus on a day in the life of you and your baby and /or family. The photos are typically journalistic in nature.
Studio A private residential space, purpose-built and dedicated to capturing maternity and newborn photos. With ducted heating + cooling and loads of natural light, it also has an array of delicate fabrics and beautiful props. A relaxed, clean environment to create your beautiful works of art.
Outdoors This is where everyone can relax, spread their wings, and move freely. The photos are typically journalistic in nature.
Beach Locations My clients often travel great distances for a holiday in Noosa or the Sunshine Coast and for a shoot with me. For this reason, many of the locations are focused on our beautiful coastal landscapes. The exact location for your session will vary according to your needs, tide times and wind conditions. I'll check the forecast closer to the day and provide my professional recommendation.
Rural Locations open fields and paddocks are always a favourite. Wherever we go, I want it to have some kind of relevance to your family and be a place you enjoy going together.
Wedding and Event Locations I have photographed at a great variety of locations over the years, particularly those on the Sunshine Coast. If you need any recommendations please get in touch.
DO YOU TRAVEL?
Yes! I travel anywhere you'll have me! Over the years I've been lucky to photograph families in some amazing places, Brisbane, Sydney, Melbourne & Tasmania, Adelaide and Western Australia, Turkey, Greece, China, Brazil, Chile, Hawaii, Fiji, Africa & New Caledonia just to name a few. I've also photographed in homes, hospitals/theatres, vineyards, orchards, churches, fields, barns, alleyways, tunnels, beaches, rivers, lakes, and the list goes on!
I travel up to 1-hour and return from Noosa free of charge, anything further involves a fee. If you have a friend or family member living in or near your town who would also like to book a session with me, you can share the travel fee. I will heavily discount the travel fee with four or more bookings from the same area. I also visit my extended family in Cairns and often do shoots while in FNQ. It's a bit of a favourite 🙂
I LOVE visiting new destinations and exotic locations, let's create a custom package to suit your plans. Accommodation fees and travel expenses will be included in the invoice so you won't have to worry about a thing. If your destination is on my bucket list….you may even get an incredible deal!
TIMES
WHAT TIME WILL THE SHOOT BE?
All sessions are by appointment only. I rely on natural light so your session will always be during daylight hours. Once your session is locked in, you'll receive a welcome guide that looks at times in more detail.
Outdoor sessions are scheduled for weekdays (Monday – Friday). Either late in the afternoon, about one to two hours before sunset, when the sun is low, soft, and golden. Or, during the early hours of the morning for sunrise. The lighting is very similar at this time, but I understand this time slot isn't for everyone. Once your booking is locked in you'll receive a welcome guide including information about session times and a more in-depth look at sunrise and sunset times.
Studio sessions are scheduled for weekdays (Monday – Friday). Times are generally between 9 am and 10 am when babies are at their sleepiest.
Wedding sessions are typically on the weekends. These dates book out quickly so it's best to book early!
Other session times are available upon request.
WHAT TO WEAR
WHAT DO I WEAR?
This is the most common question I get asked before a session. Once your session is locked in, you'll receive an email and link to view my recommendations. Simply put, wear something you feel great in as well as comfortable.
WEATHER
WHAT IF THE WEATHER ISN'T IDEAL ON SHOOT DAY?
Despite what you see on social media, the weather is not always picture-perfect. Overcast days we will still go ahead. If greater than 70% cloud coverage, your session may be moved forward (an hour or more) to ensure we have enough light. If it rains this is where my camera and I will stop, and we'll have to reschedule (with the exception of weddings or main events).
Prior to your session, I invest a great deal of time and effort into researching the weather so that I can provide my professional recommendations. If the weather is touch and go, and you still wish to proceed but the weather turns, I cannot be held responsible for minimum / any photos from your session. Your flexibility is the key to achieving great results.
If you request a reschedule before 7 days of the scheduled date there will be no charge. If you choose to reschedule within 7 days of the shoot date, or for reasons other than illness and weather there will be a $100 fee. More than two reschedules requires a new session fee.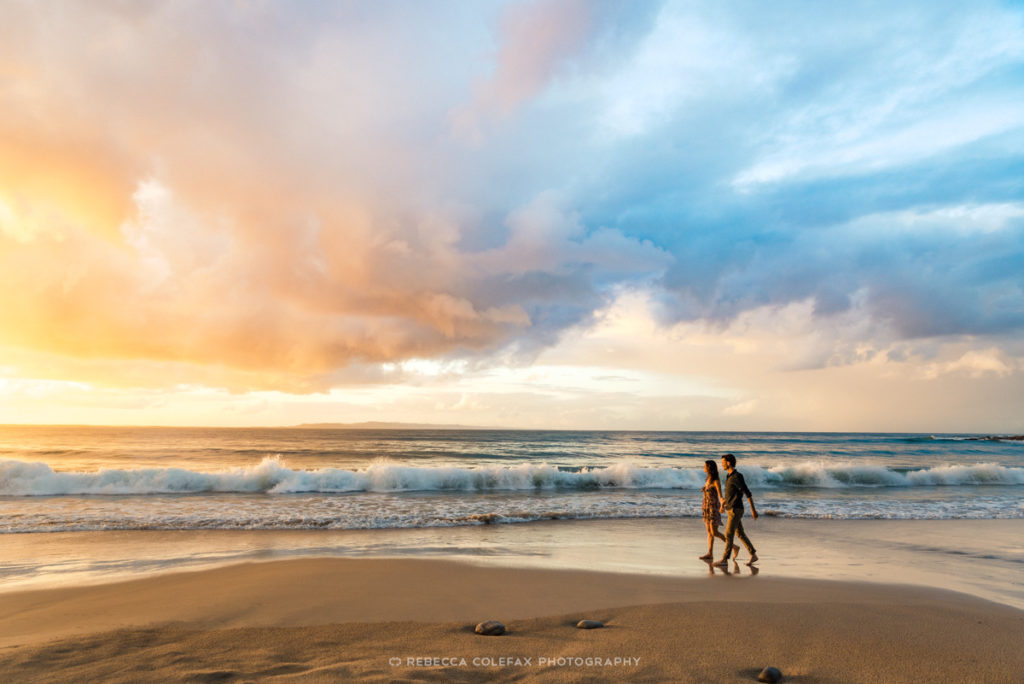 HEALTH & WELLBEING
WHAT IF WE ARE UNWELL ON SHOOT DAY?

No problem – we reschedule. Just let me know as soon as possible and we'll work out another date that suits us both. If you choose to reschedule within 7 days of the session date, for reasons other than illness and the weather there will be a $100 fee. More than two reschedules requires a new session fee.
EDITING
Post-processing/editing is a very intensive process and always takes longer than you think. Your entire gallery of photos will be individually crafted, including exposure correction, adjustments to contrast, white balance, sharpening, and the removal of distracting elements such as people and temporary objects like rubbish bins or fishing boats. I may also remove footprints from the sand although this is not performed on each image, but rather on a case-by-case basis. I am dedicated to ensuring you receive images that are aesthetically consistent with my brand.
CAN YOU PHOTOSHOP ME?
This is something I do not like to do. I wouldn't be true to my style of real, natural photography if I did. If you are used to using heavy filters on social media and expect to look like that in your portraits too, that's not going to happen. You'll be photographed as you are.
This experience is an opportunity to connect with your family, a chance to drop your insecurities, and make some special memories with the ones you love. Your kids or family won't look back on these photos and pick your physical appearance apart, they will just see you, and that's what is most important. Connection is what I will be striving to achieve rather than a high-end fashion shoot. I think you are amazing just as you are. Relax and enjoy. Please.
However, additional editing (on your already edited photographs) may be purchased via your online gallery and is charged on a per photo basis. Please contact me directly with your needs clearly outlined.
Lite retouching service includes;
Removal or smoothing of flyaway hairs, removal of distracting elements (footprints in the sand), reduction of sunburn or fake tan, colour correction and contrast, and sky enhancement (not replacement).
Premium retouching service includes;
Removal of acne, eczema, scars, birthmarks, tattoos, double chins, removal or softening of wrinkles & undereye bags/wrinkles, extreme sunburn/tan line, acne, clothing tags, clothing stains, clothing logos, removal, enhancing or reducing the appearance of makeup, removing/reducing the appearance of balding, body re-shaping (liquifying), whitening teeth, creating a composite image (merging photos together).
DIGITAL IMAGES
HOW MANY IMAGES DO YOU TAKE?
As a guide, I typically produce an average of 60+ quality images per hour of coverage. Duplicates and out-of-focus images are culled to ensure clients receive the quality and professionalism my reputation maintains.
DO I RECEIVE DIGITAL FILES?
Unlike many other photographers who do not release or sell digital images, I've listened to what my clients want and choose to provide high + low-resolution digital images with a personal use print release to do with as you wish. Purchased Digital files are provided via an online gallery.
High-resolution photos that are specifically sized for printing purposes only, they are NOT suitable for web/internet or social media use. Provided as JPEG files saved at @300 DPI and sRGB colour profile.
Low-resolution photos are correctly sized for emails, web, and internet use, they are NOT suitable for printing. Provided as JPEG files saved at 1024px and sRGB colour profile.
CAN I GET A COPY OF THE ORIGINAL RAW FILE?
Sometimes a client will ask me this because they read somewhere that they should, or because they think the raw file is a better quality file, but the reality is that a raw file is not a finished or usable product.
Part of my creative process is to edit and convert the raw data to a usable file format. This demonstrates who I am as an artist every bit as much as the way I make an image with my camera. If you tried to get a print made from a raw file, you'd be told it can't be done. Any photo labs (professional or otherwise) will want a jpeg file to produce prints from, not a raw file.
Every image that you see on my website is a JPEG file. When you look at our gorgeous albums and wall prints, they are all also printed from edited, finished JPEG image files, and not raw files. So the answer is, that I do not sell, provide or release RAW/NEF files or unedited photos.
COPYRIGHT
Now, you may be thinking, "But my face is in the photo. Doesn't that mean I have partial ownership?"
Simply speaking, no. Rebecca Colefax and her Studio create the original work and own the copyright of all the photographs taken. A Creative Commons Licence CC BY-NC-ND allows reusers to copy and distribute the material in any medium or format in unadapted form only, for noncommercial purposes only, and only so long as attribution is given to the creator.
If you want to use the photos commercially such as on books, merchandise, online ads, etc. you will need permission from the photographer and every recognizable face in the photo. However, if you're not using the photo to sell something, this is considered non-commercial and permission is not required.
EQUIPTMENT
WHAT EQUIPMENT DO YOU USE?
I currently use 3 Nikon cameras – one has a 24mm, another a 35mm art lens, and I interchange a 70-200 zoom and 100mm macro on the third camera. I capture close up's, wide-angle portraits, and everything in between.
VENDORS
I do not receive commissions from vendors. Any recommendations are based on their work and glowing reviews from past clients. Bookings will be handled by you and the vendor directly, so check what their policies are relating to photoshoots, cancellations, etc.
PHONES
CAN I BRING MY OWN CAMERA?
To avoid disruption and to allow me to fulfill my contractual duty; devices such as phones, or other cameras used by family/friends are strictly prohibited. This does not include large events or weddings, although I highly recommend asking guests to refrain.
CANCELLATIONS
WHAT IF I NEED TO CANCEL?
Cancellations within four weeks of any confirmed date, 50% of the session fee will be charged. Within two weeks of any confirmed date, 100% of the session fee will be charged. Your investment may be transferred and applied to a future session subject to availability.
WHAT IS YOUR COVID-19 CANCELLATION POLICY?
If your trip or health is interrupted due to COVID-19 you can reschedule within 2 months of the originally booked date. If you can't reschedule within 2 months, 100% of the session fee will be charged. If you are at all concerned about booking a session, a last-minute reservation is an option but I can not guarantee a spot.