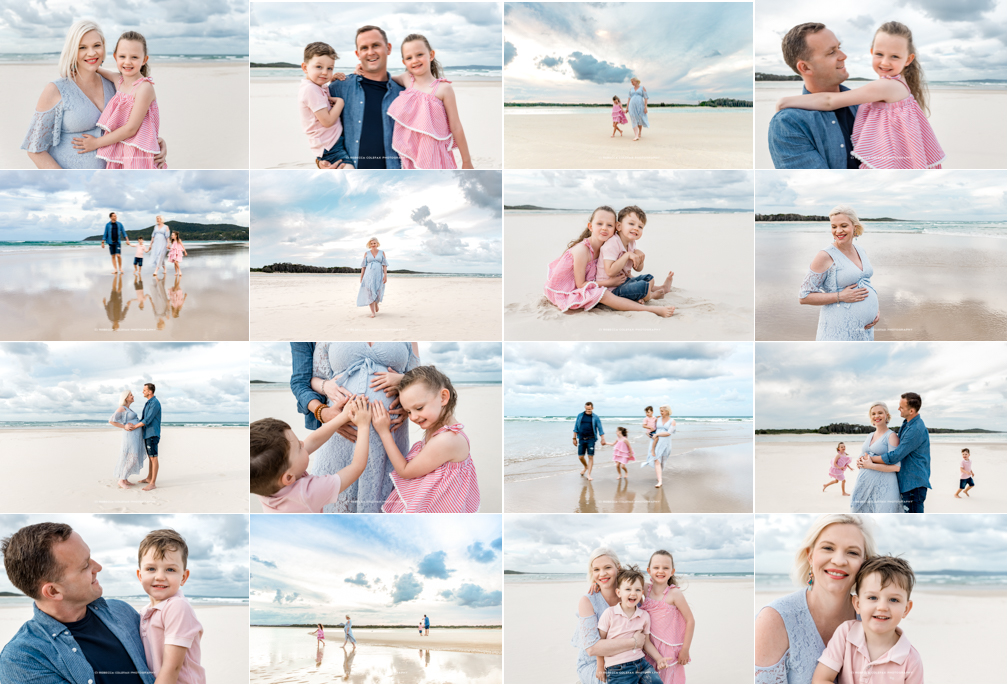 We chose Rebecca for our family and maternity photography because she had a wonderful easy going manner and brilliant ability to get the best out of our family.
Our shoot was on one of Noosa's beaches was uncomplicated, lots of fun and very relaxed.
And our photos are just beautiful! They really capture how we feel about each other as a family with our impending baby on the way.
Rebecca skills really made this an enjoyable way to spend the afternoon catching memories of our growing family.
I would definitely recommend Rebecca to anyone considering having photos taken of their family!
[ngg_images source="galleries" container_ids="38″ display_type="photocrati-nextgen_pro_blog_gallery" override_image_settings="0″ image_quality="100″ image_crop="0″ image_watermark="0″ image_display_size="1020″ image_max_height="0″ spacing="5″ border_size="0″ border_color="#FFFFFF" display_captions="0″ caption_location="below" display_type_view="default" ngg_triggers_display="always" ngg_proofing_display="0″ captions_enabled="0″ captions_display_sharing="1″ captions_display_title="1″ captions_display_description="1″ captions_animation="slideup" order_by="filename" order_direction="ASC" returns="included" maximum_entity_count="500″]
If you like what you see, feel a connection with my work or have some questions please send me a message, I would love hear from you 🙂
Office hours are Monday – Friday 9am-5pm