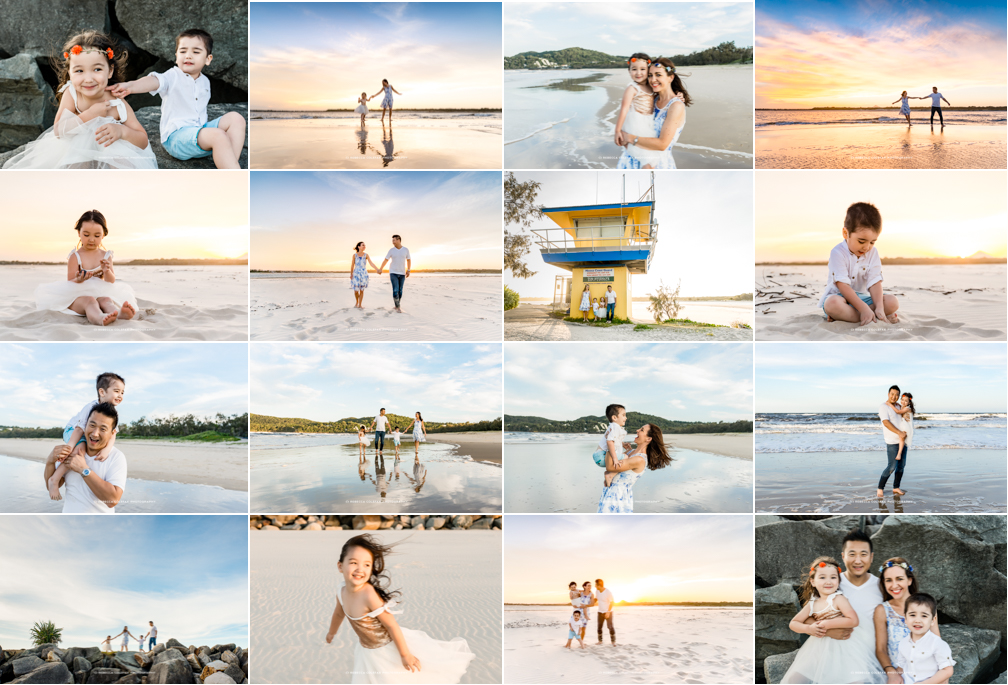 Bec Z
Everything was perfect !
Rebecca made us feel very comfortable and took beautiful candid shots.
She made the shoot very easy and enjoyable for the whole family and we love the shots of us all together.
We will cherish them forever and would recommend Rebecca…..of course!

Elizabeth H
Rebecca is easy to deal with and very professional.
Our experience from start to finish was excellent and we would recommend her in a heart beat.
She is a wonderful photographer producing beautiful work!
Thank you for the beautiful photos Rebecca!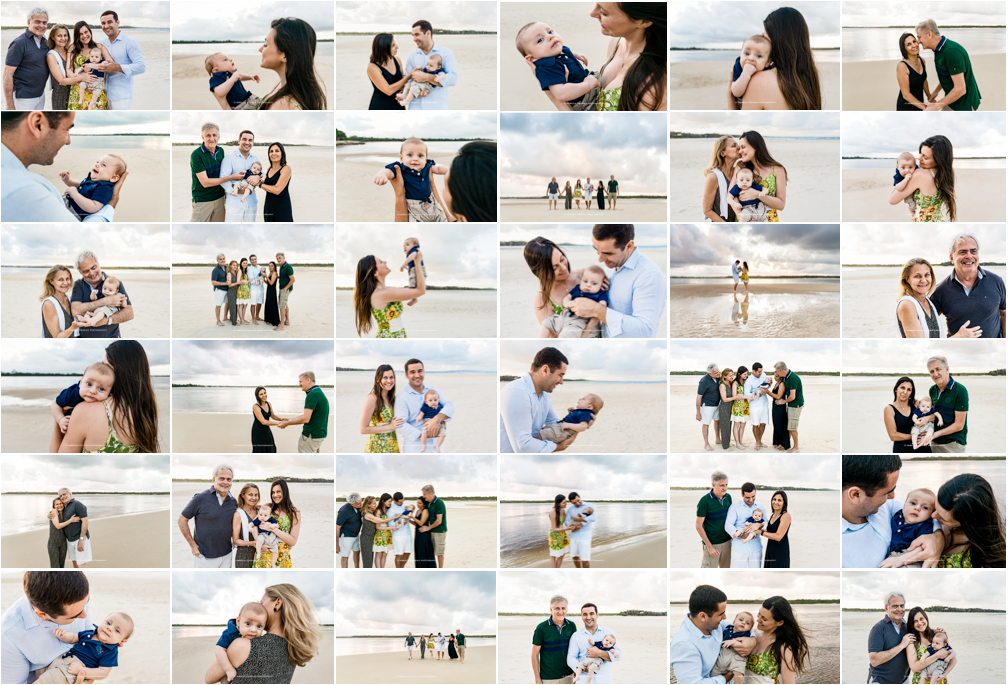 Ana H
Rebecca is an amazing photographer, is easy to talk to, and is very professional. She makes you feel wonderful and that shows in the photos.
She makes magic with light, reflections, shadows, good or bad weather it does not matter. She captures the moments with sensitivity, with an eye for details.
I can never imagine how good the images will be. She amazes me every time.
Our collection of images includes closeups and distant shots, grandparents with baby, mom and dad with baby, all of us… they are all so diverse, all close to my heart, so many memories that were captured with such care that I could not say I have a favourite, they all are in their own way.
The first time I met Rebecca we planned a pregnancy photoshoot with some time in advance and on the day everything was perfect. She was so involved she arranged the entire day with the best time of the day and the best place to photograph us.
This time, I contacted her for a last minute photoshoot of our family and to capture my baby in my arms. She still managed to make magic around the rainy day, amazing once again.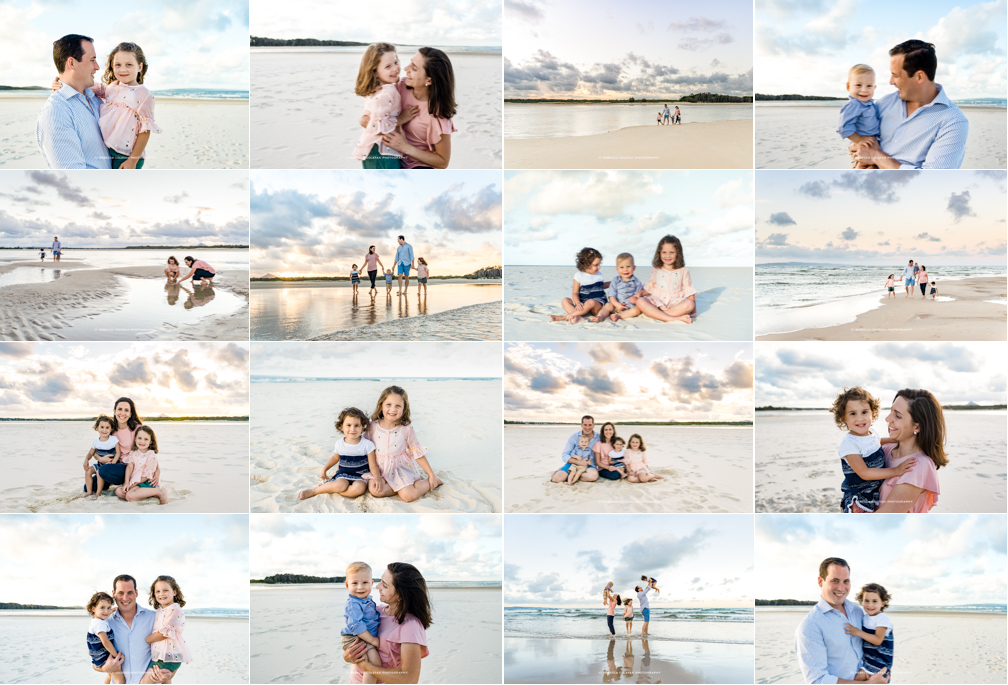 Phebe L
We loved working with Rebecca, especially how easy going she was.
The details she provided before the photo shoot were great and we are very impressed with the way she captured our family, the quality of the photos. The colours are amazing!
Having photographs taken with Rebecca was a relaxed and enjoyable experience from start to finish. Our photos are outstanding and we are thrilled with the results.
Do we recommend Rebecca? Absolutely! We already have.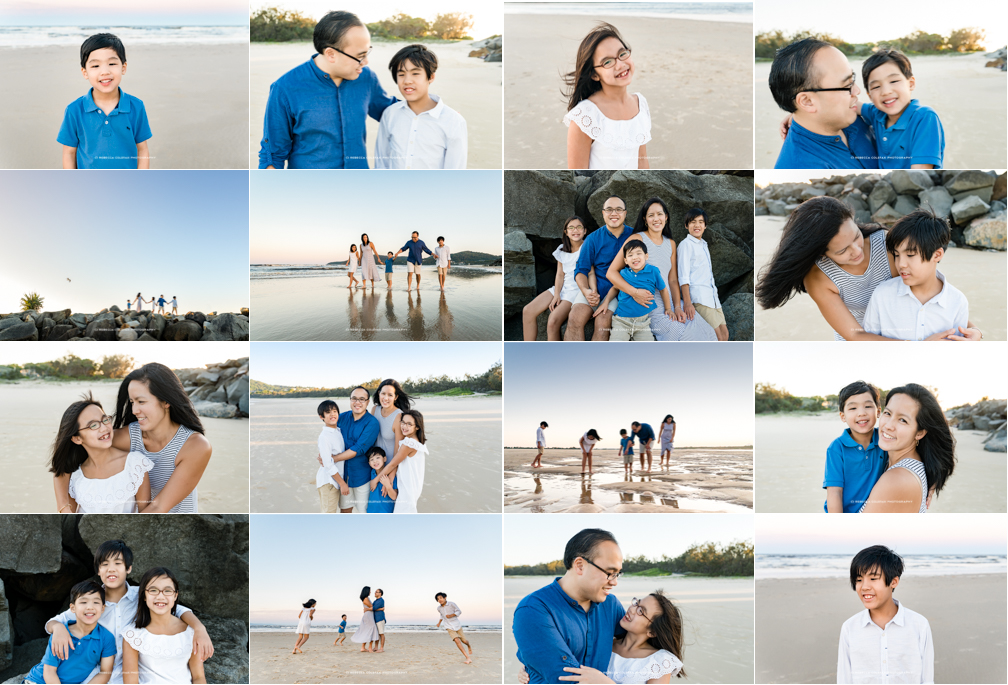 Henry H
Rebecca crafted stunningly beautiful images of our family, a seemingly impossible task with three young children.
All aspects of our portrait session were top-notch: detailed communication and coordination before the shoot; interaction and engagement with family members; her mastery of composition, posing, lighting, and background; image post-processing and photo selection.
Rebecca explained her expectations and commercial details clearly and quickly. She is personable and engaged our children well. She abudantly understood the logistical challenges of a family shoot, and addressed them from the planning stages. She set timeline expectations, and over-delivered. The whole experience was very smooth.
The best way to describe how I feel about the images is proud and relieved. The wide shots are legitimately beautiful on their own right, which just happen to include my family. I'd be proud to display them as artwork. Relieved that Rebecca captured a few full-family portraits — which are logistically difficult and elusive.
We would definitely recommend Rebecca. Everything regarding our session exceeded my best expectations for in the end, we received not simply family portraits, but legitimate art.
Her work speaks for itself.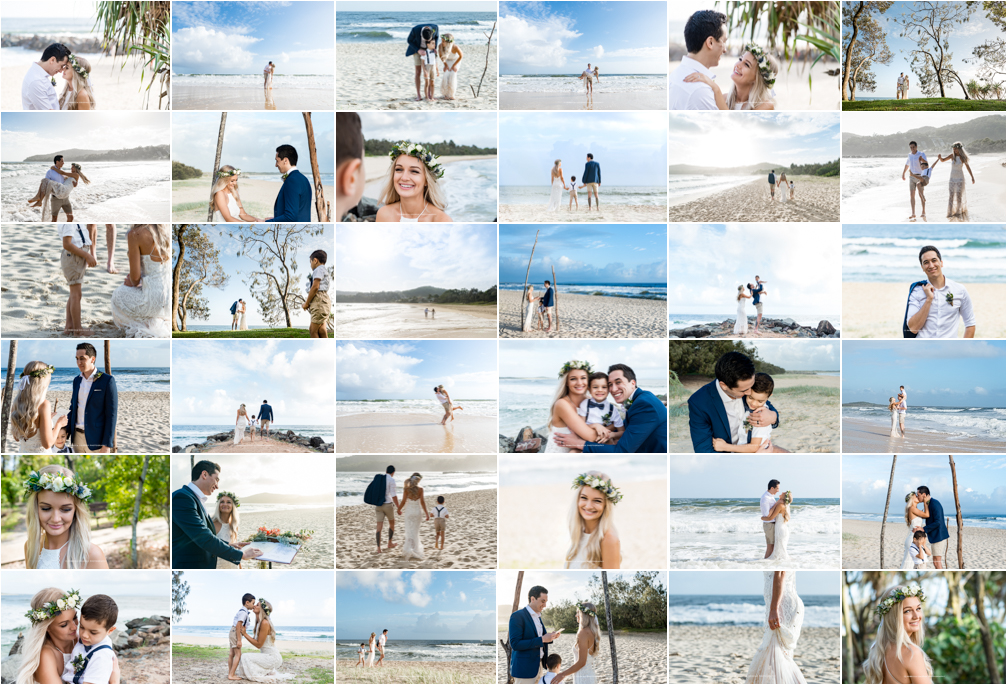 Rachel D
From the initial contact right through to the day, our experience was completely comfortable.
We loved the ease of communication, and beautiful images of course!
Also the ability to have a bit of fun by wandering into the waves during the shoot really made our morning, mine especially!
Rebecca captured a special moment in time for us beautifully and can't wait to receive the framed panoramic print for our living room!
We would DEFIANTLY recommend Rebecca!
Pamika B
Rebecca made Hayden and I feel completely relaxed and really brought out both our personalities in our maternity images.
I was nervous at the start, but it was so much fun and I felt super relaxed in no time. It was so much fun.
Our newborn shoot was relaxed from start to finish and we will treasure these images forever.
Thank you Rebecca!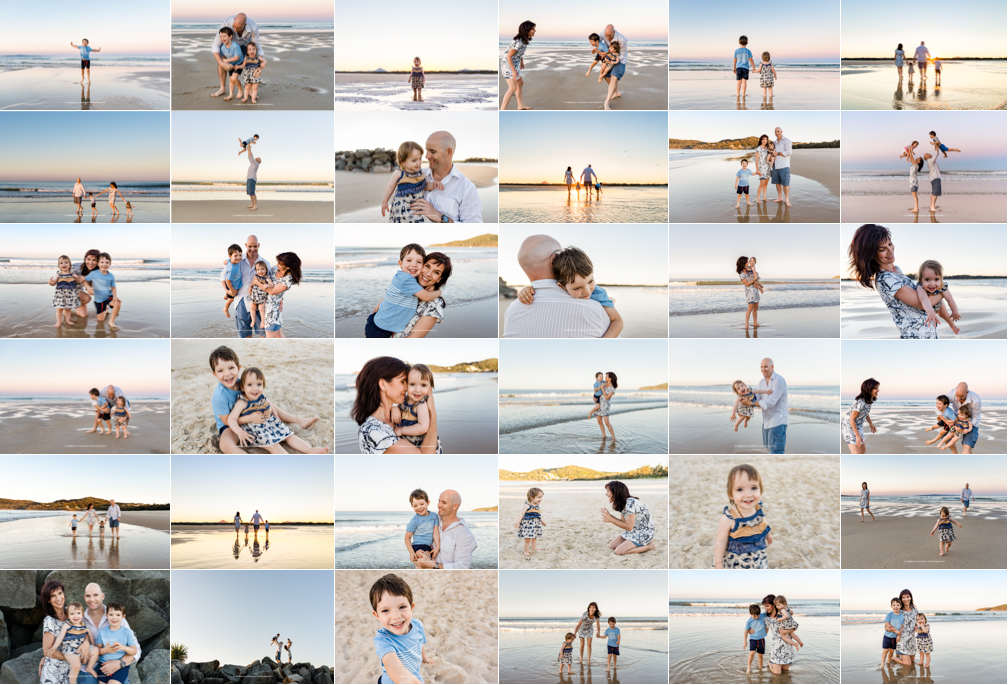 Nicolle B
Our experience from start to finish was so much fun!
Rebecca keeps the flow of the shoot moving at the perfect pace so that we are all engaged, and she is flexible and quick on the shutter to capture some of those moments of unbounded enthusiasm and play that happen in between!
She seamlessly directs proceedings so that time is used really well, and the little ones are never bored, or tired.
What we really love above all is the love that Rebecca has for catching real, spontaneous and authentic moments that really lets the love for our little ones and family shine.
She does so because she is actively looking for those magical moments, and is always prepared for them!!
She manages to capture those feelings perfectly, and surprises us with fantastic results!
Honestly, Rebecca just keeps getting better and better because you can see she has a genuine love for what she does, and a personal ethic that keeps her striving to perfect her craft.
We have had four shoots with Rebecca, and we have loved every single one!
My husband and I are camera shy usually, but Rebecca is that perfect blend of professionalism and friendliness… one can't help but relax and enjoy the process, while having every confidence that the outcome is going to meet every expectation.
We are so grateful that she is our photographer, and she always exceeds our expectations because of her professionalism and skill with her camera, but also because she is a genuinely beautiful person!
Thank you Rebecca, it is always a pleasure to see you and have you photograph these precious moments in time! You do create magic!
We would unreservedly recommend you to a friend! And we have done so on many occasions in the past!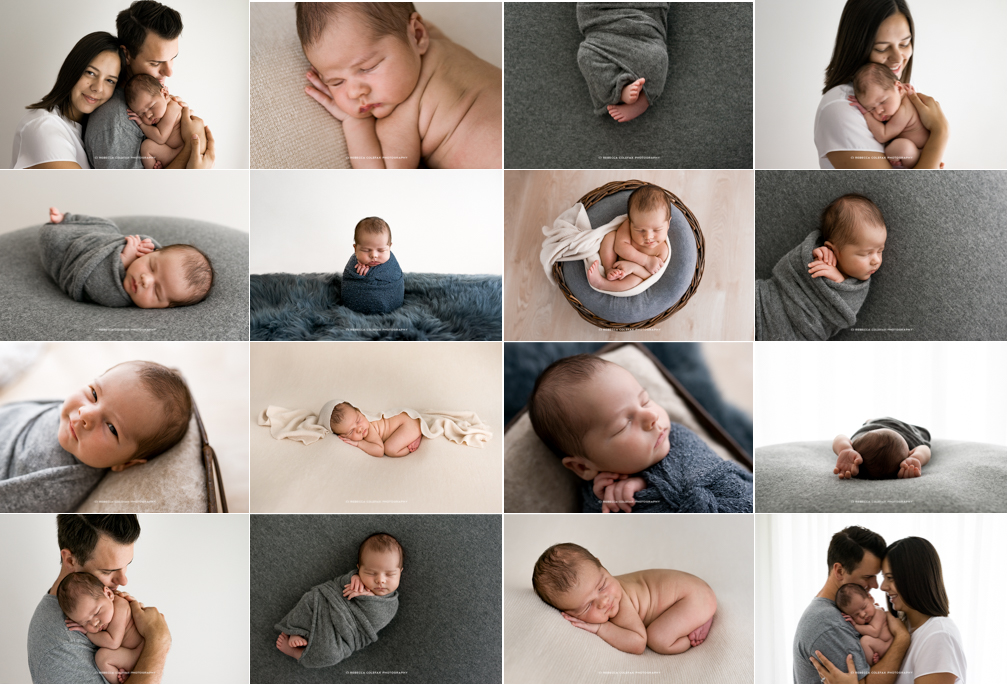 Lauren M
My husband and I are so pleased that we chose Rebecca to photograph our newborn son, Jesse.
We felt very relaxed and comfortable in her home studio. She has it set out really nicely for families to be able to enjoy the experience. I was grateful for the quick nap too!!!
She was amazing with Jesse, and took her time to soothe and relax him between photos. She was so patient, and it showed in the amazing moments that she captured.
Jesse is already growing so fast, we would have regretted not capturing these moments when he is still little.
We absolutely recommend her work without hesitation as we are so pleased with our photos and will treasure them for many years to come.
You have such an amazing talent Rebecca! Thank you so much.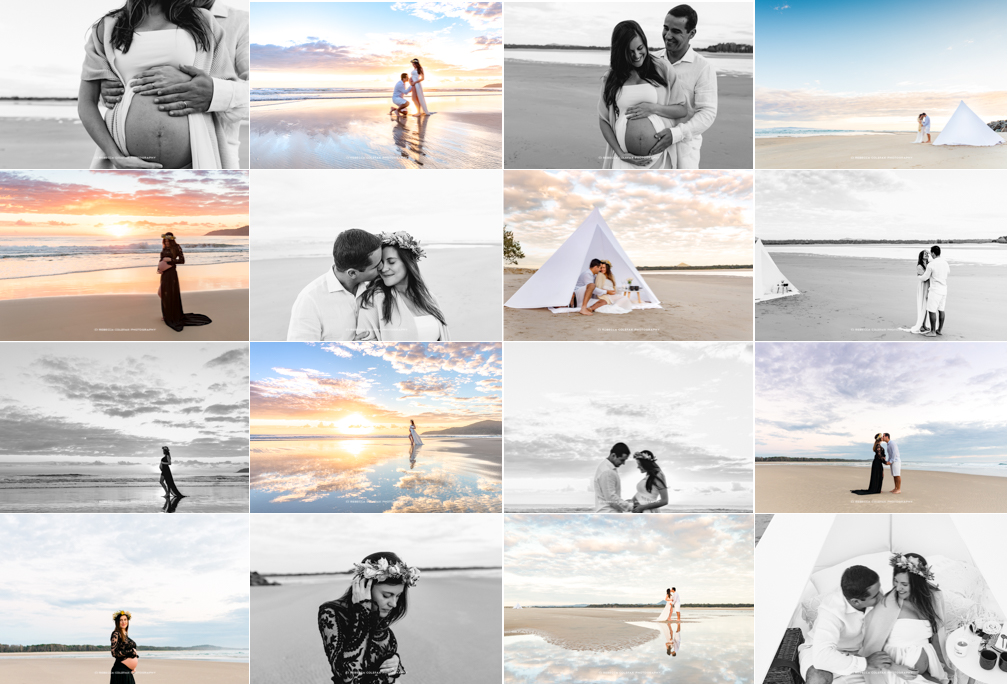 Ana H
Rebecca is an amazing professional photographer and was incredible in every single way!
Her positive energy made me feel excited about the photoshoot and that could be seen in the pictures.
She organized everything detail, chose the best setting and was as excited about the day as we were and that made us feel confident and very happy with our choice.
The photos turned out to be the better than we could have ever imagined!
We would choose her over and over, to capture all the most important moments of our lifes, no doubt!
Kylie S
Rebecca's process was simple, she was open to listing, understood my brief and delivered my wish list of achieving beautiful family portraits!
She consulted with me about the location that best suited my family, to the attire we all wore!
Rebecca let us be 'us' but still ensured she made the most of every opportunity through out the 1 hour session.
The shoot was seamless and enjoyable and I am extremely happy with the photos. I wouldn't hesitate in recommending Rebecca.
Keep doing what you are doing Rebecca and thank you for giving us these memories that we will cherish for ever.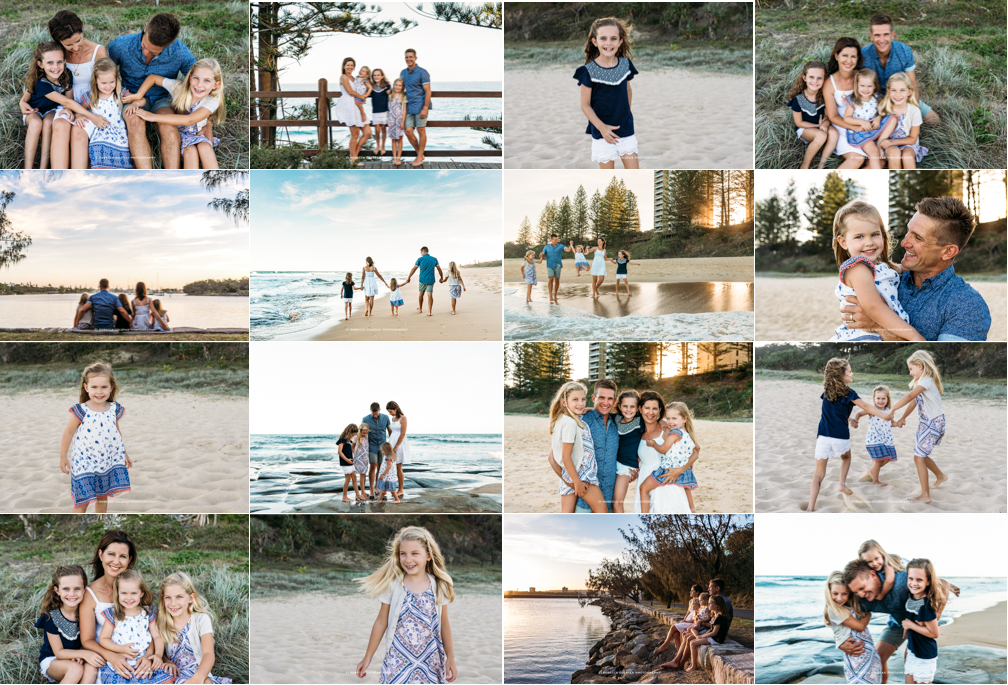 We first met Rebecca when she was photographing a wedding in Fiji!
After meeting her, I researched lots of other photographers but kept being drawn back to the simplicity and beauty of her work.
Rebecca is super professional and goes above and beyond to ensure client satisfaction.
We loved our experience from start to finish and now proudly display our framed fine art prints throughout our home.
Absolutely recommend Rebecca to anyone looking for a professional photographer. You'll be glad you did!
A flood of beautiful emotions always enter my mind whilst I scroll through the photo's Rebecca ever so quickly presents to me after a photoshoot.
We developed a fun bond right from the moment we met that has made for a year of exciting photoshoots which I look forward to each time we schedule in.
With her incredible ability to capture a moment full of love and happiness I have booked Rebecca for both personal and business purposes.
Rebecca's versatility has definitely been a stand out as I'm able to squeeze in multiple looks within a short time frame.
Having photographed me for work whilst squeezing in a few shots of my son from the age of 1 and half to 3, her patience and calmness has made for lovely photoshoots with not an ounce of stress.
Professionally my photo's need a genuine happy presence to shine through and Rebecca has ALWAYS captured just that.
Her fun vibe brings a sparkle to each photoshoot, making the photoshoot just as memorable as the photos.
Rebecca's professional approach and pre planning of the photoshoots ensure you get what you are after.
There's no "umming and ahhing" with her clear gentle instructions, making the most of the time scheduled in.
Rebecca also does a wonderful job at making you feel confident in front of the camera and showing you those "tips and tricks" for looking your best through the lens.
Thank you Rebecca for creating so many of my favourite memories I'll be able to treasure forever!
Looking forward to our next photoshoot!"
Rebecca is always highly professional and her home studio in Noosa is fabulous.
She creates a very relaxed and comfortable environment for newborn sessions and has a very gentle and loving touch with newborns, always keeping them safe throughout the shoot.
Having had several shoots previously with Rebecca, we immediately felt comfortable and relaxed with her.
Rebecca started our shoot with our baby's big brother which was great because four year olds lose interest quickly!
She kept everyone happy and captured some really beautiful moments. The second half of the shoot was more focused on our newborn son and went very smoothly!
Rebecca knows exactly how to keep babies settled and snug and was also great with my four year old son keeping him laughing and smiling which makes for great photos.
We are over the moon with the results! They make me feel very grateful for my family. Definitely feel lots of love when I look at photos of my my mum as well as my big boy holding our much anticipated baby boy.
We always recommend Rebecca to anyone looking to have newborn and family photos taken.
All our experiences have been very positive, relaxed and professional.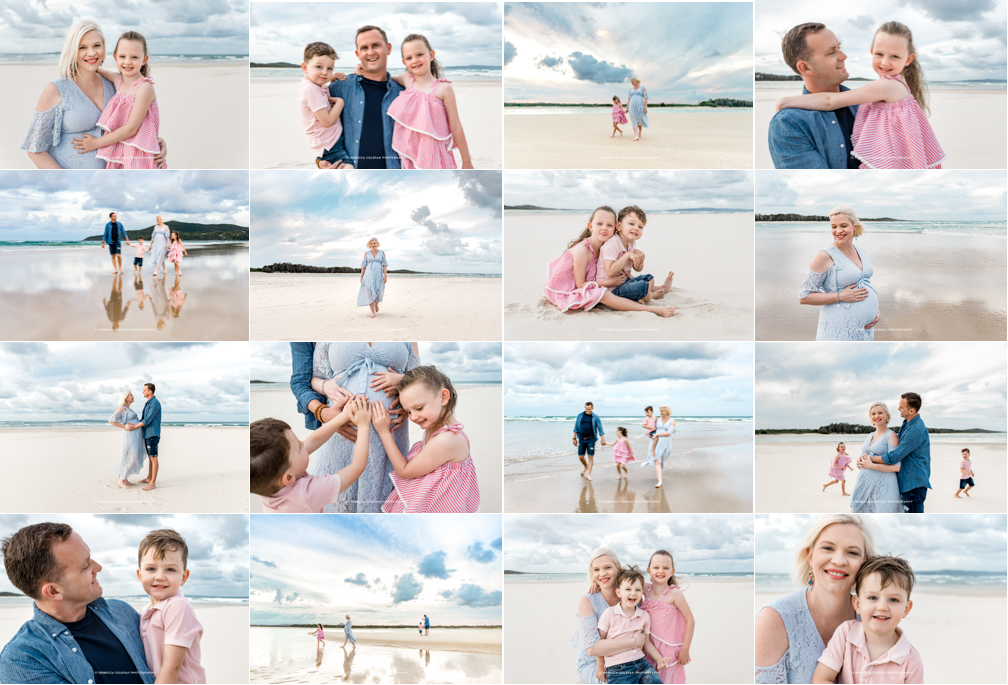 Danielle M
Rebecca's has a wonderful easy going manner and brilliant ability to get the best out of our family.
The shoot was in Noosa and was uncomplicated, lots of fun and very relaxed.
And the photos are just beautiful. They really capture how we feel about each other as a family with our impending baby on the way.
Rebecca skills really made this an enjoyable way to spend the afternoon catching memories of our growing family.
I would definitely recommend Rebecca to anyone considering having photos taken of their family!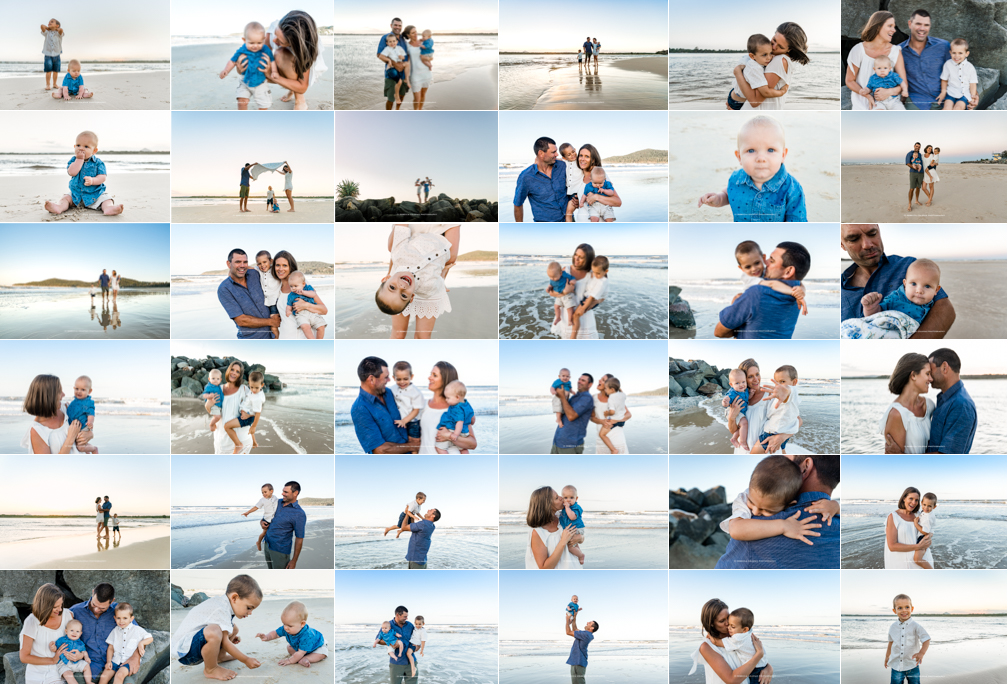 Connie B
We loved the location Rebecca hand picked for us, the sunset on the beach was beautiful.
Rebecca explained a few things before taking pictures and I liked how comfortable we felt with her.
The shoot has really nice flow to it and all the photographs are so beautiful, we are very happy.
We have and will continue to recommend Rebecca Colefax to our friends.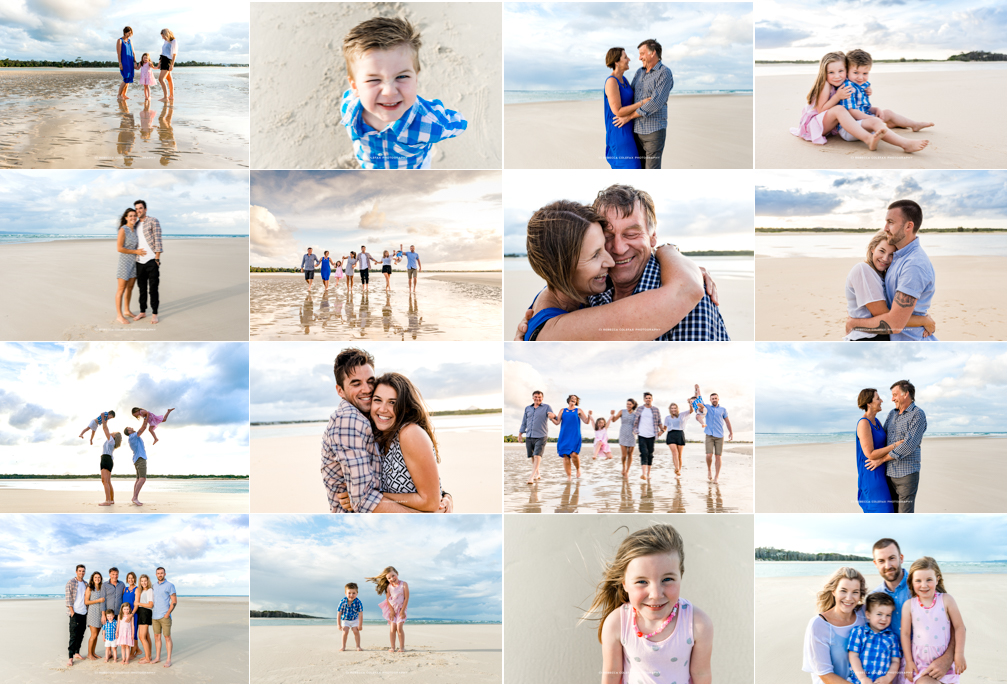 Sandie D
Working with Rebecca was fun!
She made the experience so easy, relaxing, and enjoyable and the images captured so much love and are just perfect!
We would definitely recommend Rebecca Colefax. She nailed it!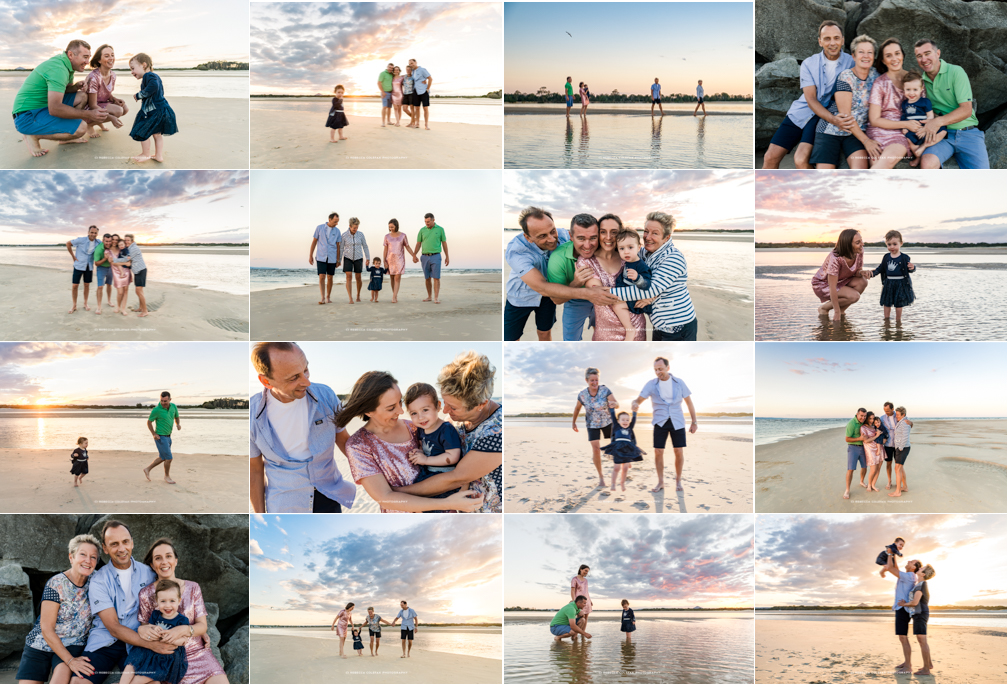 Katharina H
The process from booking to receiving the images was quick, easy and very professional.
Exactly what I had wanted for my mum's 60th.
The images are just gorgeous and the shoot was so natural and easy!
We love all of our photos and they will definetley receive a prime spot in our home (my parent's and ours!)
Very very happy with my photographer choice and thanks for making my Mum 's birthday very special and capturing the day.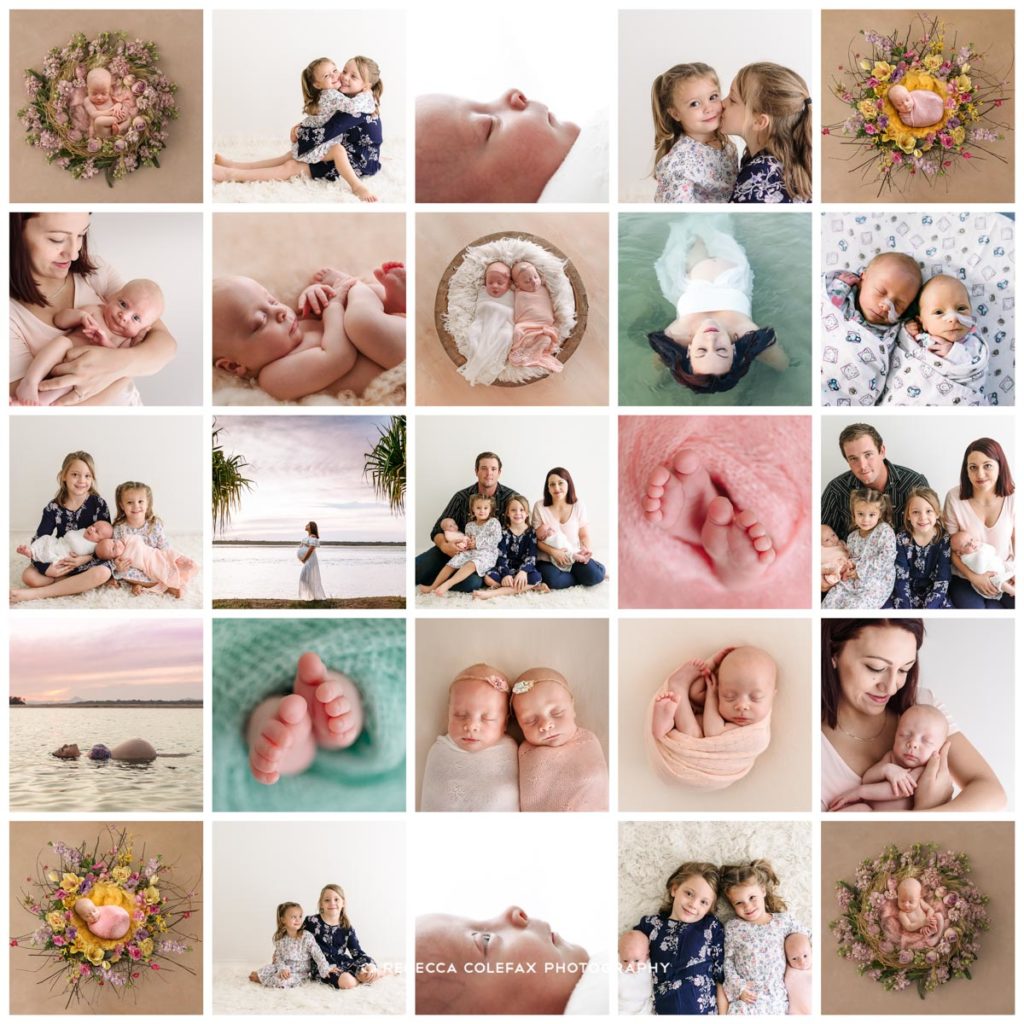 Shae G
Rebecca was so easy to get along with. Seeing her always felt relaxed and natural like I had known her for years.
Previous photographers have come to us, taken photos, and dropped off a disc.
With Rebecca, she takes the time to get to know you and what your desires are for your photographs.
She makes every effort to make you comfortable and goes to all lengths to ensure you are happy with the result.
I am not sure I could be satisfied with another photographer again after our experience and the end result!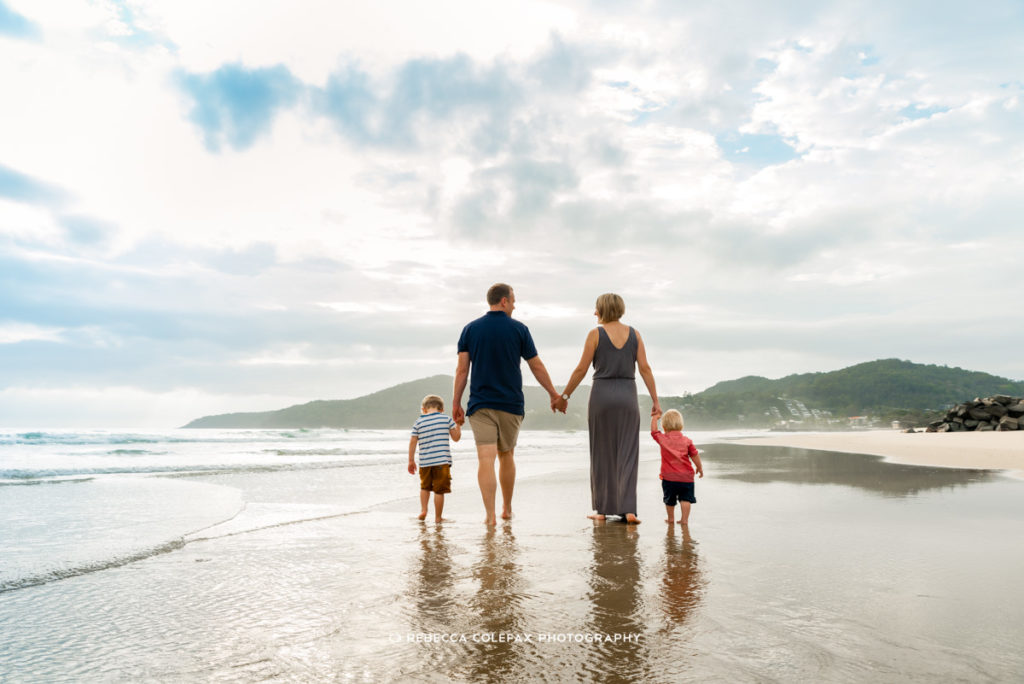 Alanna B
Rebecca was so so so lovely to work with. Super professional from start to finish and she developed rapport with the kids really quickly making it a great experience for everyone!
We would most definitely recommend Rebecca. We found the whole experience completely awesome and love our shots!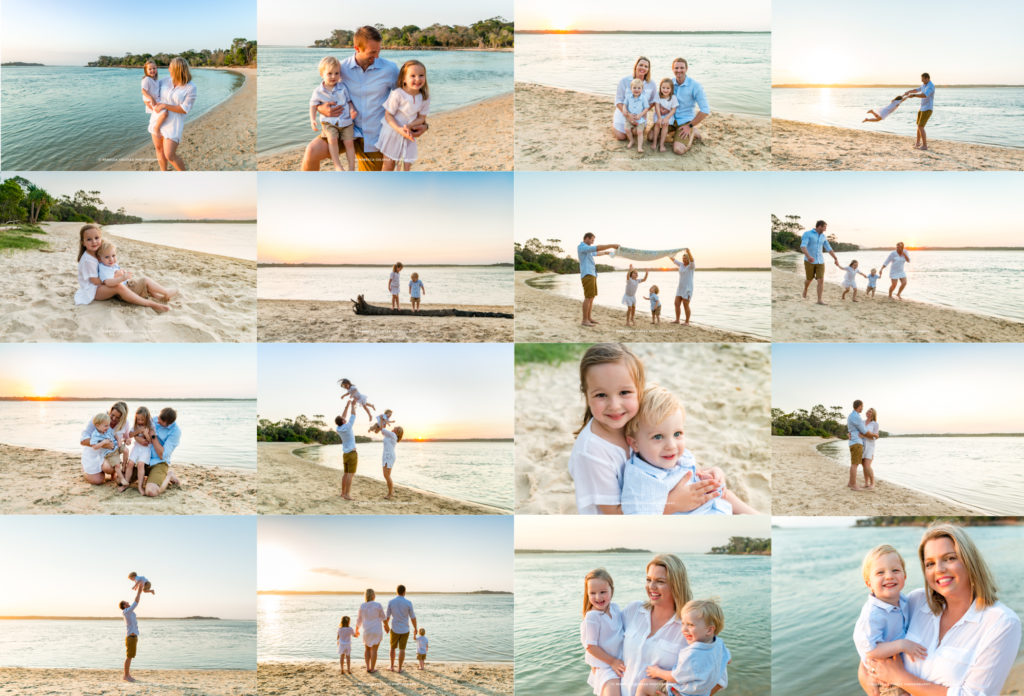 Jacinta B
We will definitely be using Rebecca again ourselves so can highly recommend her to anyone looking for professional photography!
From the beginning we were immediately put at ease with Rebecca's professionalism.
From her suggestions of location, her knowledge of the weather and wind (integral for our beach shoot!) to her suggestions with getting the best out of our two toddlers, we were able to go into the photo shoot feeling relaxed.
The entire shoot was light-hearted, fun and most importantly, enjoyable for all of us.
We are beyond excited and over the moon with ALL of the images and cannot speak highly enough of Rebecca!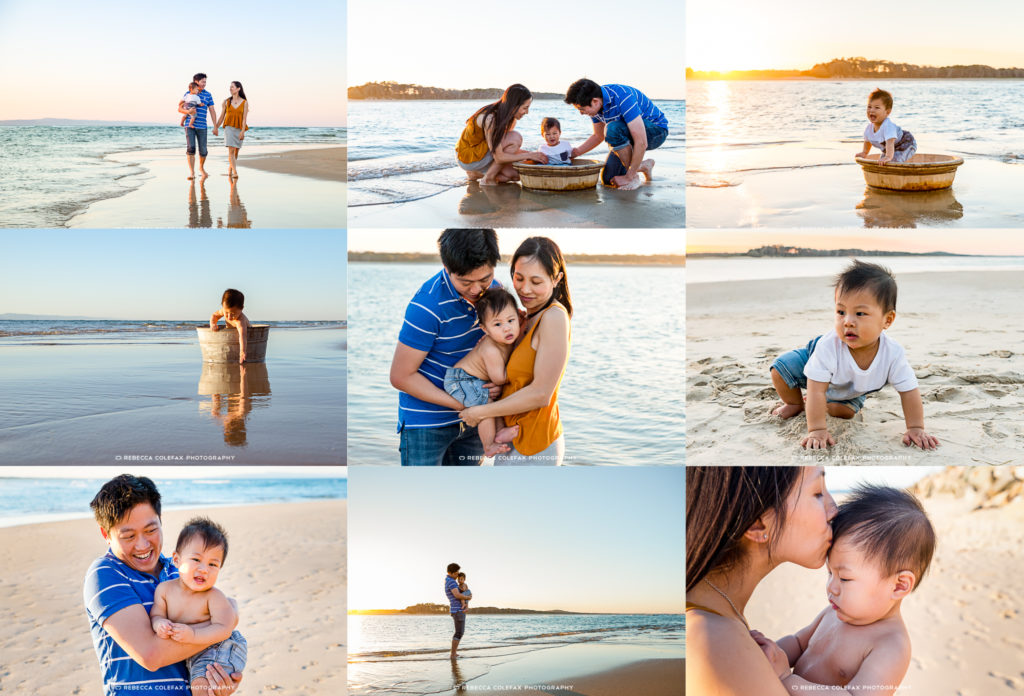 Ben T
Thank you Rebecca for shooting our family photos at Noosa!
The shoot was fun because you made us feel very comfortable in front of the camera.
We were very pleased with the results and we can't wait until we share them with our family and friends.
We feel really proud of our images and would definitely, without a doubt recommend Rebecca!
We were in searching for someone who could cater to our needs as she was easy to find on the internet and very professional to talk to over the phone .
She had 16 people between 1.5 and 70 years old to organise and somehow managed to capture everyone beautifully in the stunning sunset light.
The whole process was very smooth and easy from booking, to photo shoot, to photo delivery.
Rebecca was a true professional. We are delighted!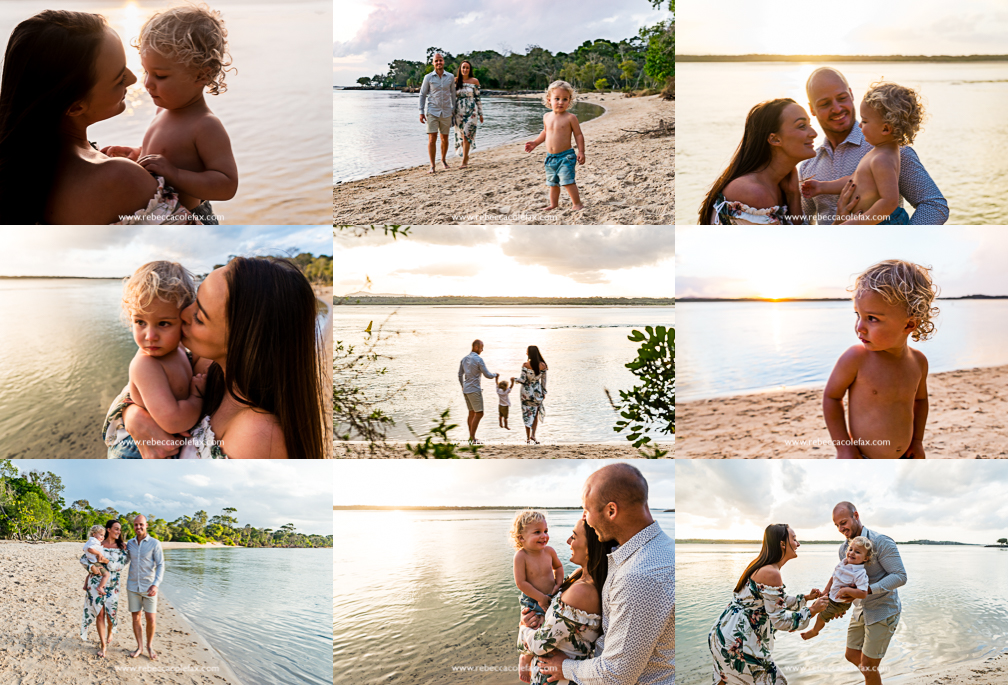 Bianca W
Rebecca was really easy to communicate with and answered any questions we had quickly. She was great to work with and the whole process made us feel at ease.
She helped me decide what everyone should wear on the day and our images still turned out amazing even though our 20 month old decided to go for a swim mid shoot!
We love our images! They will be treasured for years to come and will remind us of this special time in our family.
We would recommend Rebecca Colefax photography to friends and family in a heartbeat!
Lisa S
It was really easy to get in touch with Rebecca, to talk about our ideas for the shoot and then book it in.
The shoot was relaxed and even though the kids weren't necessarily doing what we wanted, Rebecca kept rolling with it to work within our time-frame.
I love the joy and happiness that Rebecca captured of our family. We wouldn't hesitate to recommend her!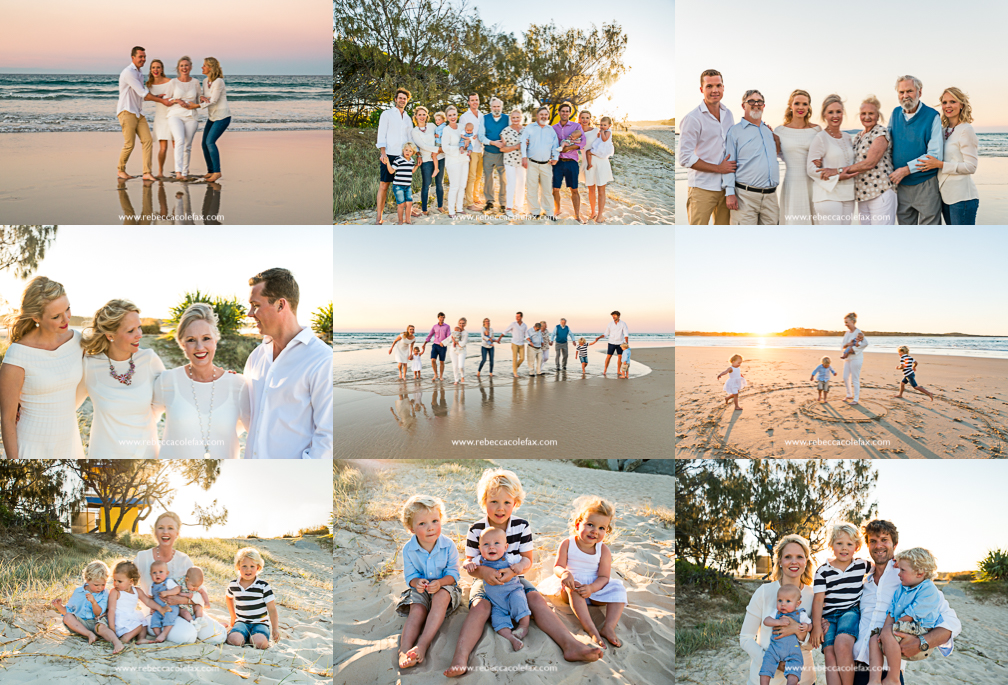 Mary-Anne R
Rebecca had a way of instantly puting a large group of slightly nervous people at ease. She remained patient, flexible and organised so the photo shoot flowed smoothly and came together brilliantly.
The end result was far better than all of us could have imagined. Our photographs are beautiful and natural and our experience was top notch!
We all feel so thrilled that Rebecca has captured beautiful pictures of our family.
We are so happy that the photographs depict how happy and proud our Mum is of her family and capture her absolute beauty. The photographs are the best 60th birthday gift for our gorgeous Mum!
I can't tell you enough how thrilled we are with the photographs. We've never seen Mum so relaxed and happy in front of a camera, and this really show in the photographs!
Thank you for stopping time and documenting a wonderful day in our lives of a our family all together!
We would absolutely recommend Rebecca Colefax Photography, without a doubt!
Bridget D
From the moment we arrived Rebecca was hands on and very helpful with the children.
She remained a centre of calm and control in the midst of a hectic situation on the beach with 4 young children and a ticking clock as the sun went down.
Our experience from start to finish excellent and we are grateful and amazed at the quality of the images.
We would absolutely and without hesitation recommend Rebecca
Laura B
Rebecca has captured all three of my grandchildren and is definitely the person to capture that special moment in time.
Trying to photograph three children at once is a mission in itself, especially when one is unwell and not in the best mood.
Rebecca kept her calm and brought fun and joy to the experience to grab some wonderful memories.
Her calm, happy demeanour and professional approach to her work make the whole experience completely enjoyable.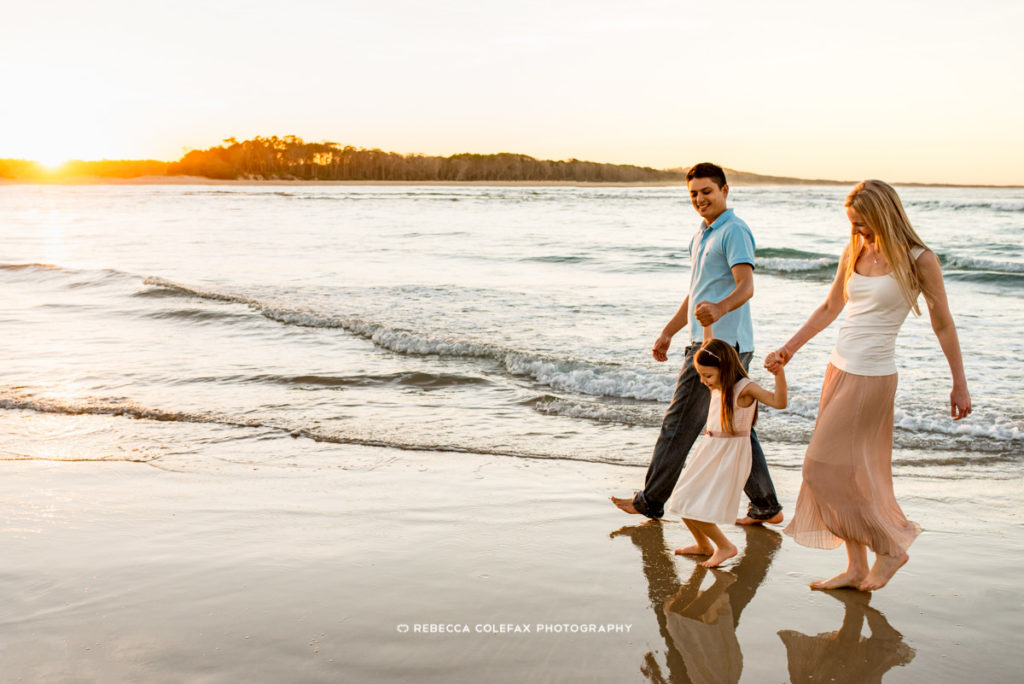 Adriana V
Rebecca is a very talented photographer!
She is friendly and personable and she made us feel relaxed and happy during our photoshoot.
She was very approachable and went out of her way to make sure we get the shots that we wanted.
We absolutely love our photos and we will treasure them forever!!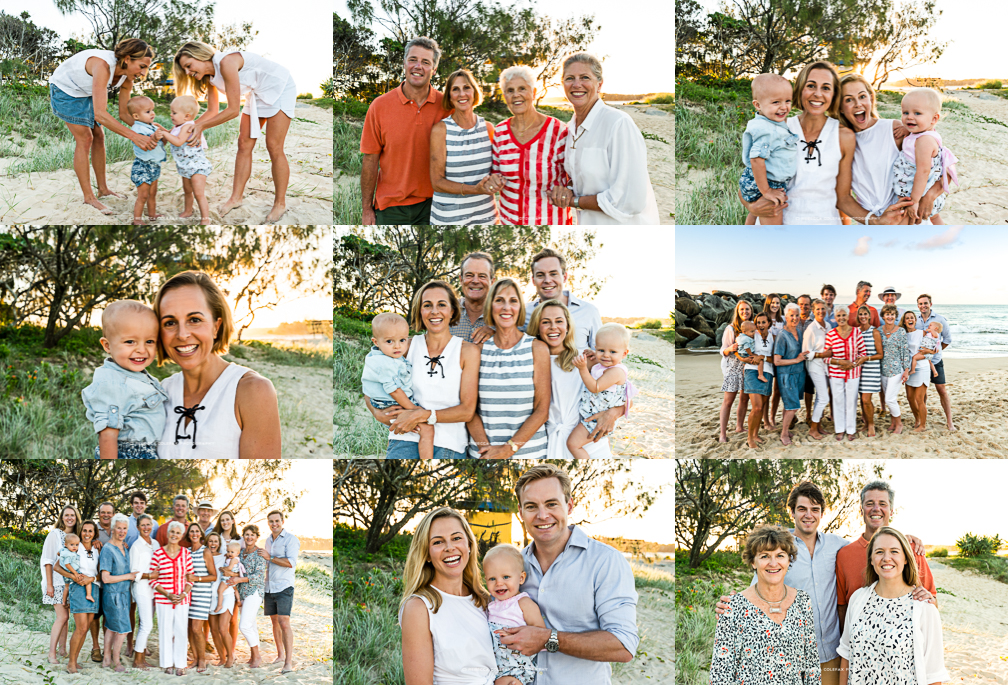 Maureen S
We love our family photos!
We would most definitely recommend Rebecca to anyone looking for a fantastic, fun experience with beautiful results!
Vivienne S
My son, partner and I all hate having our photo taken, but Rebecca made us feel comfortable straight away.
I love all of the photos, especially the ones of my two children together. They will be displayed in my home for the rest of my life. It was definitely worth the investment.
We would recommend Rebecca highly, we were delighted with the photos.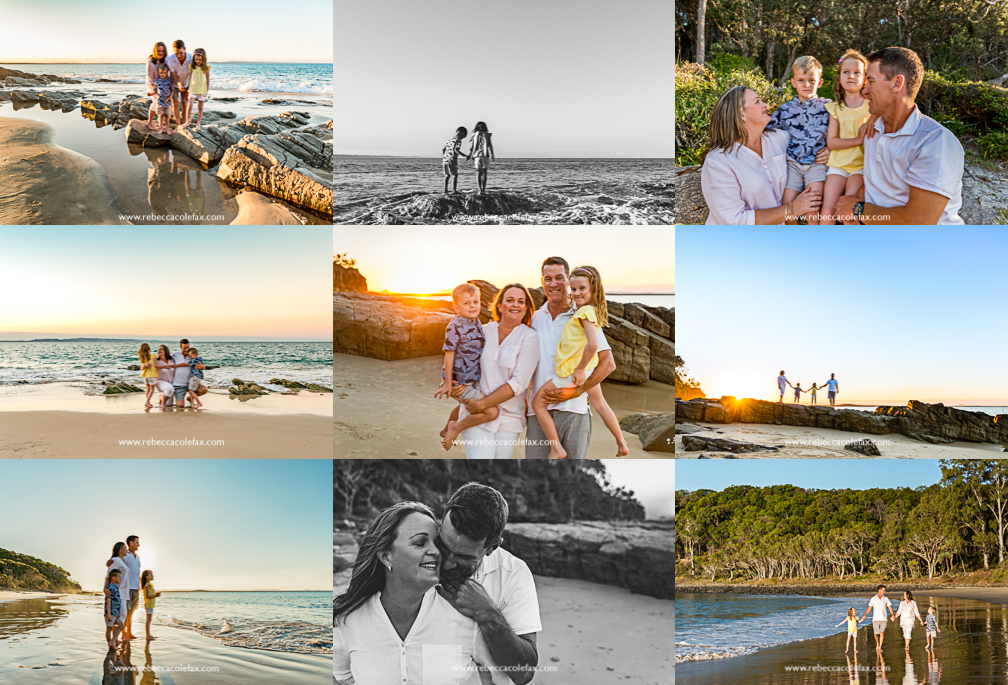 Skye D
I love Rebecca's photos and have always wanted a family portrait with her artistic touch and warmth.
Our photo shoot was a very natural and relaxed experience and she managed her timing brilliantly.
Skilfully capturing moments we will cherish always. She made it look easy, but I know its talent!
Her attention to detail, the surrounding environment and relaxed but professional nature made it an easy and enjoyable experience.
Thanks Rebecca.
Simone M
Enjoyable and totally worth doing!
Rebecca was so warm and enthusiastic – she put everyone at ease straight away and made the whole experience easy and loads of fun!
We are blown away by the color, light and end result – just beautiful!
We have already recommended Rebecca to others!
Lysa D
Rebecca was fantastic! She choose the perfect location, timing, and some special shots for us to remember a special time for our family.
Professional and patient, Rebecca made it a relaxed, personal fun shoot for some very camera shy people.
Working really well with our large group to get some amazing shots in a stunning location.
We love the pictures!
I would definitely recommend Rebecca Colefax Photography, she delivers great results quickly!
Rebecca is a lovely and calm person to work with and takes the stress out of a family photoshoot with young children, which is never easy.
She selects beautiful settings and ensures that she captures this in your shots, I can't wait to put them up on my wall.
I would highly recommend using Rebecca for your next photo shoot.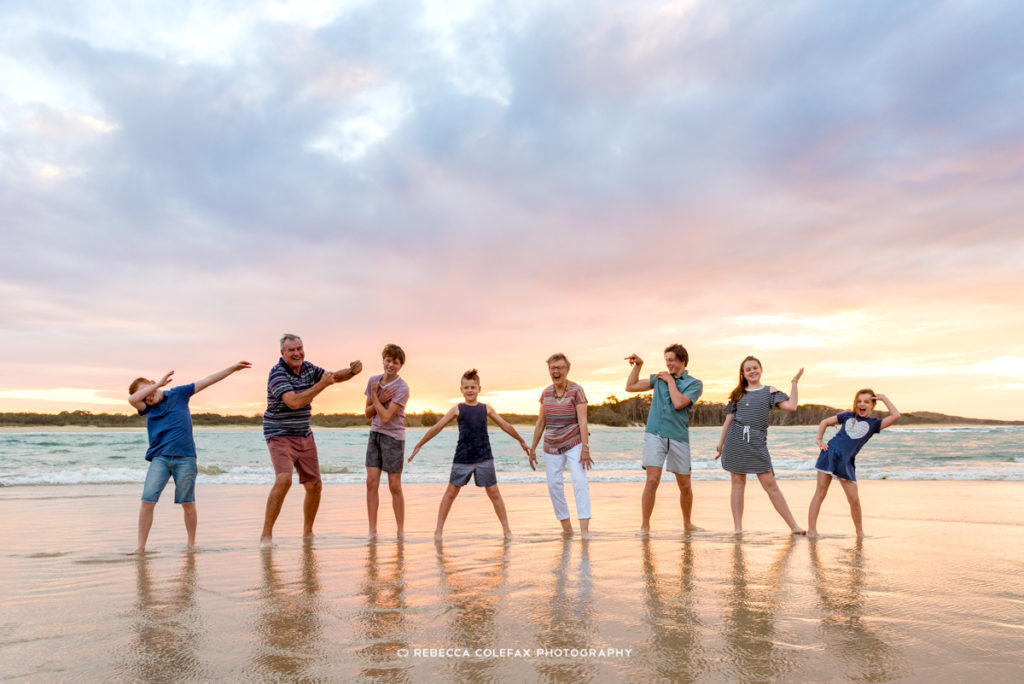 Lesley M
We wanted to get a family photo for Mum for her birthday and we happened to be holidaying in Noosa.
I searched for photographers in the area and couldn't go past Rebecca Colefax Photography.
I love the way Rebecca captures those special moments of family being together and loving each other.
I also love the use of the stunning landscape and lighting. Our package of photos are amazing.
I can't wait to get them on the wall.
Thank you so much Rebecca, we not only love the photos but you made our experience one that we will remember for a long time.
Faith M
Rebecca is very professional but easy going. She coached me through the shoot and made me feel very comfortable.
You can tell she knows exactly what she's doing! She made me and my partner feel very comfortable and took lots of different shots for variety.
She has an eye for style and all of the photos she took were amazing!
Simone M
Our 'shoot' was casual, colourful and soooo much fun!
We loved how Rebecca was totally relaxed which in turn meant we absolutely enjoyed our experience.
Rebecca choose the location for us (one of the best beaches in the world) and the end results were just what we wanted!
Being with our family getting wonderful lasting memories was just wonderful, and I would ABSOLUTELY recommend Rebecca Colefax Photography!
If you want beautiful memorable, happy family photos – then contact Rebecca because that is exactly what you will get.
Absolutely fantastic work.
Stacey O
Our family have had the privilege of working with Rebecca for maternity, birth and newborn/family photos and I can truly say that she is exceptional in every way.
Her professionalism is second to none and we were delighted with the entire collection of images.
Rebecca documented our journey with amazing precision.
She managed to capture the essence of our family in her images with the little details that she noticed and photographed, not just stills of our faces.
Listening to what we were seeking, working tirelessly and improvising when required, she captured exactly what we were after with her own understated creative flair to deliver exceptional photos.
Beyond the images, she was always on time, delivered images very quickly and overall an absolute pleasure to work with.
Maternity
Rebecca delivered maternity photos that made me look and feel like a goddess.
I never thought that I could look so good and feel beautiful when my ankles were so swollen and body not behaving.
I will never forget standing on the rock, looking into the ocean with the breeze on my skin and contemplating the fullness of my belly.
Thank you for such a wonderful experience and making me feel so feminine.
Birth
Capturing some very personal moments, Rebecca attended our birth with true grace, being available when needed and melting into the background as required through the whole event.
After such anticipation, nothing compares to the rawness of capturing the moment you first meet your baby and Rebecca did this seamlessly.
The birth images are some of my absolute favourite and well worth the investment (even if nobody else sees them).
Every time I look at them I feel the same sheer joy as that very moment.
Newborn/Family
Rebecca was wonderful with our whole family! She is so patient, friendly and welcoming, perfect for working with a busy toddler and newborn combo.
She worked continuously and had some great strategies to capture lovely photos of the new siblings and the whole family.
We are thrilled with the quality of the newborn photos.
Rebecca captured beautiful newborn images as well as the tiny details that change too quickly and are soon forgotten – the swirl of the hair, colour of the eyes, squishy lips, wrinkly skin.
I'm so glad that she has such an eye for detail to capture the minute details. Amazing!
Sincerely, thank you for everything you have done Rebecca.
I would not have changed anything about everything you delivered. Perfection!

Esther P
Jaw-dropping photography that makes you say 'WOW'!!!!!!! We loved Rebecca's personal approach and outstanding professionalism!
We can't wait to see more photos from our wedding & are so happy we chose Rebecca to capture it all!!!!
Highly recommended!!!! X
Emily A
Or family beach session with Rebecca was such a great experience. She knew exactly where and how to get the special connection photos we were after.
She made it so easy to include our 3 year old and make him feel like he was playing the whole time.
Thank you so much for the amazing images we will cherish forever x
Adriana M
We are overwhelmed with gratitude for Rebecca being present at our sons birth and for the incredible photos that she took. She is an artist, capturing one of life's most raw and beautiful moments.
We never found out the sex of our baby and now our first reaction is captured forever.
My husband catching him, the moment he was able to announce "It's a boy!", his first breath and every emotion on the roller coaster that followed was captured in all its rawness and beauty.
As a mama who ended up with a birth that was so far removed from anything we planned – including having our precious boy taken directly from the birth suite into the special care nursery for several days.
Having these photos is even more amazing because there is so much that I didn't get to see or don't remember happening.
A birth is such an intimate and highly emotional environment and aside from being able to blend into the walls, Rebecca also knew when to step back to give us a moment and was trustworthy and compassionate.
My husband and I are so grateful she was there. Her experience with many different types of birth situations together with her caring and calm nature made Rebecca an invaluable addition to our birth.
There aren't enough words to describe how thankful we are for being able to relive the most magical moment of our lives anytime we choose.
Nicolle B
Oh my goodness!
Firstly, let me just say that you are simply fabulous at what you do! I love the perspectives you show us, and I love the compositions and colours.
I love the moments you capture, and I love that you make my husband and me, who are usually camera shy and awkward, look relaxed and happy!
Secondly, let me just say, "WOW!" We love them all!! 🙂
Abby L
I have known Rebecca for a number of years now. Rebecca is not only brilliant with a camera, she is a creative genius.
Rebecca has captured what I consider to be my most precious moments…my first child Ashley at 1 month old, my wedding to my darling husband and then my second child Nate also at 1 month old.
The moments she has captured for me have been both beautiful and then some with a little quirkiness (more to suit my personality) added in!
Her ability to catch the right frame at the right exact moment is uncanny, and this has produced some of the best photos for myself and my family that I will treasure forever.
I would never ever hesitate to recommend Rebecca to anyone, as she has amazing patience when it comes to newborns and babies and a natural ability to climb trees to get "that" shot at your wedding!
A truly naturally talented photographer.
Amy R
I was lucky to meet Rebecca during a special pregnancy yoga session one Saturday when she came in to class to chat to us about 'positive birth experiences'.
I remember going home and raving to my partner about this amazing woman who was so in love with her own children and birth and babies in general that she had made me feel inspired about giving birth to my own son and excited about embarking on the journey of motherhood.
It was by pure chance that I discovered her love of children was rivaled only by her love of photography and that the two combined together create some of the most special images one could ever hope for.
Rebecca is absolutely brilliant with a camera and there is no denying she has that special touch when it comes to finding the right angle or that perfect lighting.
Even during my maternity shoot when I was not feeling my most beautiful, Rebecca managed to capture the happiness that was shared between my partner and I and the 'pregnancy glow' that I was adamant I didn't have.
Then the newborn photos she captured of our darling little boy are still enough to bring tears to our eyes and I am so happy to have those precious moments for life.
It goes without saying that Rebecca is a natural and the fact that she is patient as well as a perfectionist enables her to be one of the most talented photographers I have ever met.
I have no hesitation in recommending Rebecca to anyone who is considering having any kind of photos done, the memories she can give you will last a life time.
Mellissa Z
Pregnancy, birth and the new born baby stage are such special moments that most people get to experience for such a short period of time, so we knew we wanted to capture these moments with photography.
I was interested in birth photography but was a little apprehensive and thought that perhaps it might make the moment less intimate or I might be put off during labour by being photographed.
But after speaking with Rebecca we decided to go ahead with it and are glad we made the decision.
Having birthed three beautiful children, Rebecca was sensitive to my needs during labour and at no point did I feel that I could not be myself, or that the photography was intrusive.
Most of the time I did not even realise I was being photographed!
When we watched the slide show Rebecca put together of my birth experience, both my husband and I cried as we relived the amazing experience of the birth of our son.
The photos of my pregnancy, birth and of our newborn son captured these special moments forever and we are thrilled with the results.
Thanks Rebecca.
———————————–
Can't recommend Rebecca enough. Professional, talented and welcoming. Her work speaks for itself. Beautiful!
Diana P
Great session, as a mum I felt comfortable and assured that my little man was in good hands.
Tina Marie R
Amazing at her job!! Won't be disappointed. Thank you
Kristie M
Sensational!!!
Stacey J
Wouldn't trust anyone else to capture these moments
Michael
———————————–
Click here for information regarding pricing.
For a full list of digital collections and product offerings or to make a booking, please contact me using the form below and keep an eye out for my reply!